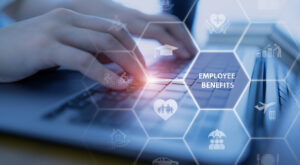 Labor rate debate nothing new so what's the true cost of 'labor?'
By on
Business Practices
While many in the collision repair industry focus on the cost of labor rates for technicians — which is indeed a notable concern and worth taking steps to offer better pay where it's needed — what else factors into the true cost of labor for repair facilities?
Paying technicians per hour and compensating all of the other employees on the collision repair facility team isn't all there is to think about for owners. There are also benefits packages that may include vacation time, sick time, training, health insurance, retirement, and more.
Plus, in the current economy, inflation has an effect on nearly, if not all, costs for Americans from goods and services to utilities, food, and gas. For repair facilities, there's also a direct impact on business including everyday materials that collision repairers use such as paint, vehicle parts and components, tools and equipment, and more.
A continuing increase in vehicle complexity plays a part in facility, labor, training, parts, and equipment costs as well.
As Michael Bradshaw, SCRS vice chairman and K&M Collision, explained in a recent Society of Collision Repair Specialists (SCRS) Consumer Tip video, labor rates vary according to the category of labor that's performed. That usually falls into one or more categories including body, refinish, mechanical, structural, and aluminum.
In addition, if a vehicle is repaired at an OEM-certified repair facility, there will likely be more specialized rates based on the cost of training and the steps it took to gain the certification(s).
"That's a shop accounting for their cost and investment that were required to attain that certification and maintain it on a consistent basis," Bradshaw said. "One of the things that, as a consumer, you may see is a difference between the rates that your shop has calculated and the rates that your insurance company has utilized in their appraisal."
This is where the term "prevailing rate" comes in. This is what insurance companies deem to be a general or average labor rate within a certain geographic market. The surveys used to determine prevailing rates have been found to be skewed and/or inaccurate.
For example, Bradshaw said earlier this year State Farm is the only carrier that conducts rate surveys in his state of North Carolina and that they exclude data from "all the shops that are operating on the higher end of the spectrum… so they can get the artificially suppressed data that we all know they're utilizing."
In the recent Consumer Tip video Bradshaw says customers don't necessarily have to accept the prevailing rates insurance companies go by.
In July, Erica Eversman, National Association of Insurance Commissioners (NAIC) consumer liaison and Automotive Education & Policy Institute founder, testified in Washington state that the labor rate surveys carriers use aren't accurate because they aren't limited to independent repair shops. Direct repair program (DRP) shops also agree to take the surveys, she said. DRPs agree to abide by specific activities and limitations that carriers set.
As for the repair facility's decision on hourly compensation, according to the U.S. Bureau of Labor and Statistics (BLS), body and related repair technicians made $23 an hour on average, or about $54,000 a year, as of May 2022. Glass installers and repairers made $21.43 an hour and about $44,500 annually. The statistics are based on 102,560 employed auto body techs and 14,850 employed glass techs.
According to a Sept. 12 BLS report, total employer compensation costs for private industry workers averaged $41.03 per hour worked as of June 2023. Wages and salaries averaged $28.97 per hour worked and accounted for 70.6% of employer costs. Benefit costs averaged $12.06 per hour worked and accounted for the remaining 29.4%.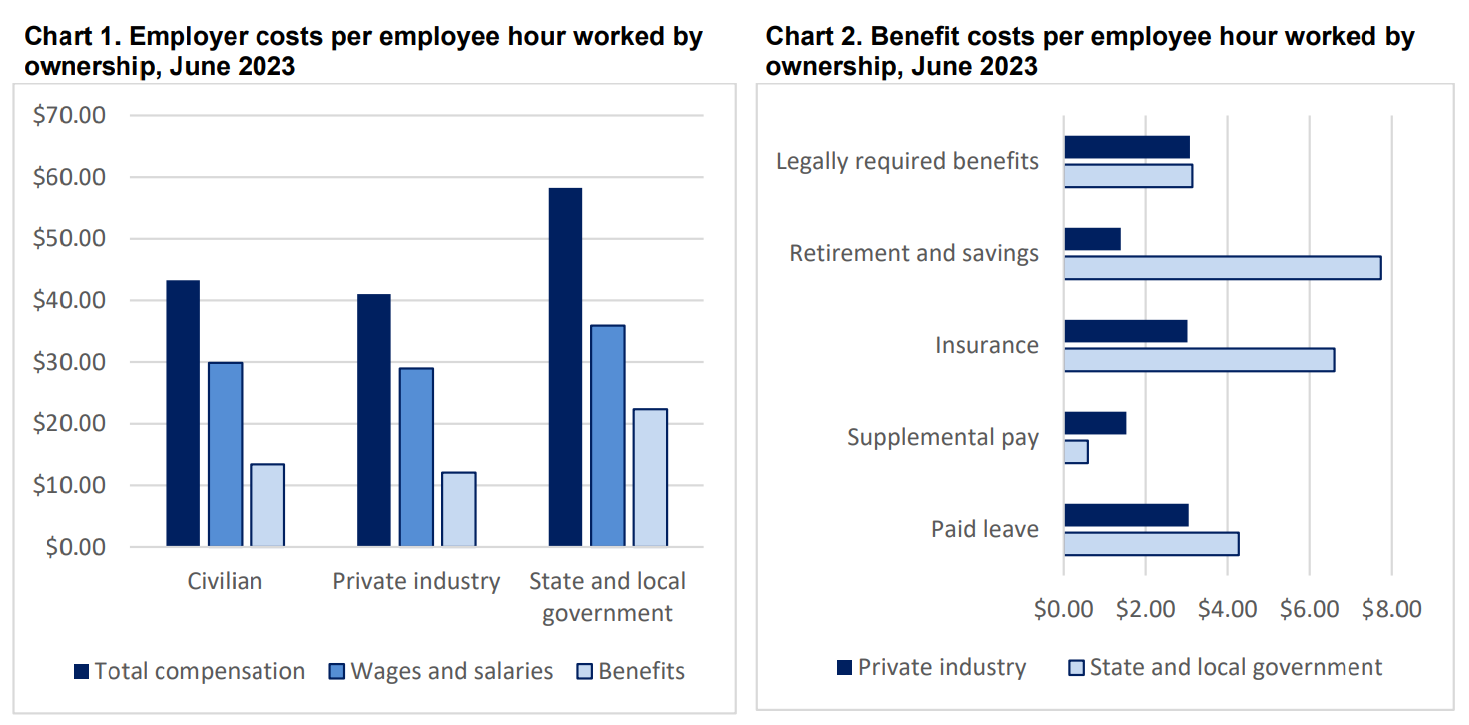 Another factor that employers and employees think about, 401(k) plan offerings, is covered in a July survey of 300 small- and medium-sized businesses. Upcity, a B2B resource company, found that 77% now offer 401(k) plans in answer to the current competitive and post-pandemic job market in which "employees are seeking more from their employers and are more willing to change jobs in order to find the right mix of compensation, benefits, and quality of life."
In comparison, the results of a 2022 AARP survey, released last July, showed that nearly 57 million people, or 48% of American private sector employees ages 18 to 64, work for an employer that doesn't offer either a traditional pension or a retirement savings plan.
Upcity noted that traditional 401(k) plans offer the most flexibility for employers on whether to contribute for plan participants, match participant contributions, or offer a combination.
However, Upcity wrote, "Because administering 401(k) plans is such a large undertaking, businesses often outsource these responsibilities to a third-party service provider. The service provider then becomes responsible for the investment management, oversight, and government agency reporting requirements."
An option for collision repair industry businesses to consider is the 401(k) Multiple Employer Plan (MEP) offered by the Society of Collision Repair Specialists. SCRS 401(k) plan advisors say they have already completed the legwork of interviewing plan providers, coming up with a plan, and spending time to reach law compliance.
A perk of the SCRS plan is several companies are in one plan so the total balance and number of employees are higher, according to plan advisor Coley Eckenrode. It's already been negotiated that as certain benchmarks are met, such as the number of dollars or participants, employee participants will see price reductions.
The vision of the plan is to help participating businesses and employees save expenses relevant to their 401(k) balances, reduce administrative responsibilities for companies, and provide fiduciary support, according to SCRS.
Under the plan, employers will be able to:
Customize their own plan features;
Receive administrative support to help with transition, onboarding, and employee education;
Pre-negotiate a declining fee schedule;
Utilize annual tax filing prepared by SCRS; and
Take advantage of one audit for the entire plan.
An Executive Committee within SCRS also conducts a quarterly review of the plan and investments.
Other positives that typically come from 401(k) plans and competitive benefits packages are better worker retention, financial well-being, and morale in the workplace. Both are important as the collision repair industry, as well as automotive and diesel repair, continue to face an overwhelming technician shortage.
"While a significant number of our respondents (25%) reported that they started offering 401(k) plans to remain competitive in an extremely competitive employment landscape, more than 60% of respondents said that attracting new talent or retaining existing talent was their primary reason for offering these plans," Upcity wrote.
In addition, 21% of employers surveyed said they see offering a 401(k) plan in their benefits package as a way to recruit new employees.
There are also legally required benefits costs for employers to think about including Social Security, state and federal unemployment insurance, Medicare, and worker's compensation. All of that comes at a cost per hour worked to each employer, depending on business size, according to the BLS.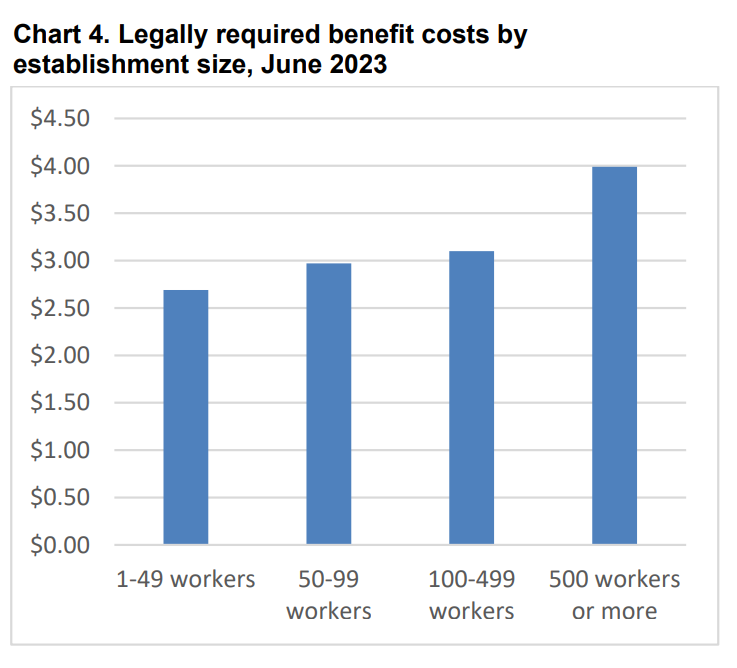 Plus, for employers who want to, and are able to, help support the health of their employees, there's health insurance to think about.
SCRS also offers a health benefits package through health benefits provider, Gravie. Its flagship health plan, Comfort, is available to small- and medium-sized businesses. The plan offers comprehensive coverage of all essential benefits and first-dollar coverage with no copays on the most common healthcare services such as office visits, labs and imaging, prescriptions, and mental health services.
Through the SCRS benefits center, industry employees and their relatives have access to Gravie's healthcare coverage options. Small businesses seeking health coverage for their employees can take also advantage of Gravie's partnership with HR platform Decisely to find the right plans.
Images
Featured image/illustration credit: Parradee Kietsirikul/iStock
Charts provided by the U.S. Bureau of Labor and Statistics
More information
Healthcare focused op-ed draws notable parallels to constrained collision industry
RDE 2022: The dos and don'ts of shop employee retention & recruitment
Share This: