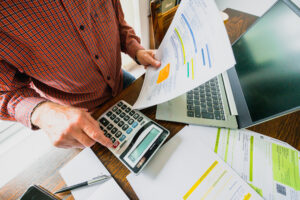 More than half of small business owners representing numerous industries say the skilled labor shortage is hampering their operations, according to the Small Business and Entrepreneurship Council's (SBE) newly released checkup survey.
It found that 55% of business owners strongly agreed that the skilled worker shortfall is limiting their capacity, while another 9% of respondents agreed with the sentiment. Conversely, 42% said the labor shortage was not holding their operations back.
According to the study, accessing talent is the most significant problem in staffing. It found:
42% of businesses have a hard time finding the right hire;
29% are struggling to offer adequate compensation packages to attract the right talent;
28% face issues with employee retention; and
25% have a hard time competing with large companies for job candidates.
This is no surprise to collision shop owners, who have struggled to hire and retain technicians amid a longtime staffing shortage. A number of efforts are underway to change that, including mentorship and apprenticeship programs.
That's not the only challenge they're facing, with inflation and difficulty securing credit also eating into bottom lines, SBE noted.
"Small businesses are often referred to as the backbone of the economy because they provide employment opportunities, drive innovation, and contribute significantly to the country's gross domestic product," the report said. "However, despite their importance, small businesses face numerous challenges that can impede their growth and survival.
"Inflation, recession, and economic uncertainty are some of the top economic challenges that small businesses face. Rising interest rates, energy prices, and labor shortages also negatively impact their operations and bottom line."
The survey found that 54% of small businesses are being affected by the credit squeeze, with nearly one-fifth of business owners saying that credit is "much harder" to secure than it was before.
A financial expert recently highlighted the ways small businesses can overcome challenges related to securing capital or credit.
Marius Silvasan, CEO of financial technology startup eCapital, offered three tips that could be helpful in riding out the crisis. In an interview with Fox News, he said small businesses should:
Be familiar with their lender. "There are many factors to consider when evaluating your current, or any potential lender, including strong customer service, referrals from trusted sources, overall size, experience, financial strength, stability, and reliability," Silvasan said.
Diversify their options. "If you're concerned about your bank scaling down your line of credit, don't wait for your bank to send you notice. Look for an alternative lender now," he said.
Cut spending and ensure working capital.
According to the study, some businesses are already heeding some of that advice. It found 32% of businesses are cutting back on big-ticket items such as equipment or technology. Others are trimming back on travel, marketing, and new hires.
Overall, about 57% of businesses said they were cutting back on expenses.
The survey also dipped into politics, asking respondents if they were satisfied with President Joe Biden's performance.
More than half of businesses, who were surveyed in April, said they believed Biden was doing a poor job, and 56% deemed his handling of the economy "unacceptable."
Biden has touted a small business boom, saying in January that his "first two years in office have been the two greatest years for new small business applications on record, with more than 10 million total new businesses created."
"It's the latest confirmation that my economic plan is working to build our economy from the bottom up and middle out," Biden said in a statement. "With unemployment at a record low and the two strongest years of job creation in our history, there are reasons for economic optimism all across our country."
Karen Kerrigan, SBE's chief executive, said the survey's finding shows that the Biden administration's policies are hurting small businesses,
"President Biden touts the record level of new business applications during his tenure, which actually accelerated during the early months of the pandemic, but these applications are just that – intentions to start a business," Kerrigan said. "Uncertain economic conditions, limited access to capital and labor, and relentless inflation will hold back many of these potential entrepreneurs.
"This is very sad for our economy and the dreams of these individuals. The 'entrepreneurial boom' is an opportunity that could be lost due to poor economic policies."
It's not all doom and gloom, she noted. The survey found that most business owners believe they can weather the coming uncertainty, with 68% saying they're optimistic about their survival over the next two years.
Images
Featured image credit: coldsnowstorm/iStock
Share This: