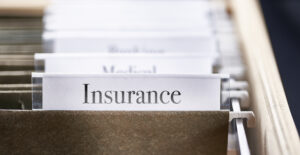 With governor's signature, Georgia auto insurance rate regulation bill effective July 1
By on
Insurance | Legal
Beginning July 1, auto insurance carriers in Georgia could be barred from increasing rates at their discretion if an insurance reform bill passed by the General Assembly receives Gov. Brian Kemp's signature.
Following the Senate's 49-1 vote in March, Insurance and Safety Fire Commissioner John F. King said HB 221 gives his office the ability to review all car insurance rate filings before they go into effect — "closing a loophole that insurers had previously exploited to increase rates by as much as 25 percent in a single filing."
Last August, King warned that Allstate had approved a 25% rate increase for Georgia policyholders, bringing the total increase for the year at that point to 40%. In response, he began talks with legislators on giving his office additional authority "to protect consumers from these types of inexcusable actions."
Under current state law, Georgia's insurance commissioner only has the authority to approve or disapprove minimum limits policy filings, while all other filings can go into effect immediately under what is known as "file and use," which the Allstate increase fell under.
HB 221 states, "Any domestic, foreign, or alien insurer that is authorized to write insurance in this state must file with the Commissioner any rate, rating plan, rating system, or underwriting rule for all personal private passenger motor vehicle insurance."
"Heading into this legislative session, we made it a priority to work with the General Assembly to give our office more authority over car insurance rate filings that impact hardworking Georgia families," King said in March. "This legislation will allow us to review all filings before they go into effect – while at the same time guaranteeing speed to market, which is critical for the industry."
The bill keeps the commissioner's "prior approval" authority over mandatory minimum limits filings and provides a 60-day window to review all other filings before they go into effect.
"Commissioner King has worked closely with House Insurance Chairman Eddie Lumsden to introduce House Bill 221, which closes a loophole in Georgia law that has allowed some car insurance companies to bypass our office and increase rates by as much as 40% in a single calendar year," a spokesman from the commissioner's office previously told Repairer Driven News. "This legislation will give our office additional authority over rate filings in order to protect Georgia consumers from exorbitant price increases."
Allstate defended its insurance rates as "competitive" and in compliance with the law in a statement to RDN.
"Georgia passed its unambiguous auto insurance law 15 years ago by broad bi-partisan majorities in both the House and Senate, and Allstate has followed it to the letter ever since," Allstate said. "Our rates are competitive despite all the factors causing them to go up across the insurance industry, which is why customers in Georgia continue to choose Allstate."
In December, Insurify's report on auto insurance trends predicted the average annual car insurance rate will rise by another 7% to $1,895 this year, based on historical trends and the current state of the industry.
According to a new J.D. Power study, which is available online with a subscription, the insurance shopping rate reached 13.1% in 2023, the highest rate since June 21, 2021. Meantime, the 30-day switch rate reached 4.1% in March, compared to a yearly average of 3.4% in 2021.
Images
Featured image credit: Bill Oxford/iStock
More information
Share This: