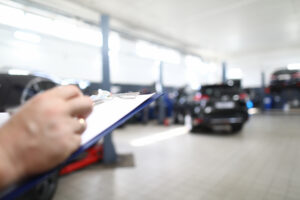 Some interesting correlations can be drawn between the health care and collision repair industries, namely the struggles faced by those who offer independent care and services.
In a Washington Post op-ed, Elizabeth Rosenthal, an author and KFF Health News senior contributing editor, wrote that she often hears from people who are panicked about finding a primary care doctor who takes their insurance or that they can afford. Many are retiring and others work shorter hours or refuse some insurance carriers. Concepts like workforce shortages, an aging industry, lengthy scheduling delays, and difficulty with billpayers that present challenges to consumers start to sound reminiscent of collision industry challenges.
Independent collision repair centers are increasingly selling their businesses, just as doctors are selling their practices.
Shops find themselves making difficult decisions in the work they accept over the carriers involved because they refuse to pay for OEM parts, want repairers to cut costs by disregarding OEM repair procedures, or won't pay fair labor rates. Insurers want to pay less and less, undervaluing vehicle damages and actual cash values. Doctors' offices receive pushback from carriers on necessary routine or preventive care, often requiring pre-authorization.
"One explanation for the disappearing primary-care doctor is financial," Rosenthal wrote. "The payment structure in the U.S. health system has long rewarded surgeries and procedures while shortchanging the diagnostic, prescriptive, and preventive work that is the province of primary care. Furthermore, the traditionally independent doctors in this field have almost no power to negotiate sustainable payments with the mammoth insurers in the U.S. market.
"American physicians have been abandoning traditional primary-care practice — internal and family medicine — in large numbers. Those who remain are working fewer hours. And fewer medical students are choosing a field that once attracted some of the best and brightest because of its diagnostic challenges and the emotional gratification of deep relationships with patients."
In collision repair, where do customers often go? Where do entry-level technicians tend to go for employment? Where their car is safely repaired without a lot of back and forth over how it's repaired. And for techs, where they're paid more and are offered better benefits, increasingly favoring a four-day workweek.
Base-level expectations for the new generation of workers, in general, is an inclusive and incentivized workplace culture that includes mentorship and a routed career path.
From what Rosenthal explains, it isn't much different for new doctors, physician assistants, and nurse practitioners. They tend to pick working at specialty care offices over primary care because of a more streamlined workflow and realistic patient workload. Even though regular doctor visits and routine care mean better health, just as routine vehicle maintenance and proper collision and mechanical repairs make for a safer and more reliable vehicle.
All of this teamed together along with ever-increasing tech retirements and an unequal amount of techs in training are just some of the causes of an ongoing technician shortage of over 200,000 people across the collision, automotive, and diesel repair industries.
"…the dispirited feeling that drives doctors away from primary care has to do with far more than money," Rosenthal wrote. "It's the lack of respect for non-specialists. It's the rising pressure to see and bill more patients: Employed doctors often coordinate the care of as many as 2,000 people, many of whom have multiple problems.
"And it's the lack of assistance. Profitable centers such as orthopedic and gastroenterology clinics usually have a phalanx of support staff. Primary-care clinics run close to the bone."
Surely many of our readers understand the gut-gnawing effect of fighting against insurance carriers day after day for what should be a given — proper repairs for the safety and well-being of customers, not to mention getting properly paid for it to pass more of those profits on to employees. And some see no way out other than to sell to an MSO.
"Faced with this situation, many independent primary-care doctors have sold their practices to health systems or commercial management chains (some private-equity-owned) so that, today, three-quarters of doctors are now employees of those outfits," Rosenthal wrote.
In May, Focus Advisors, a collision repair industry-focused merger and acquisition advisory firm, wrote that "private equity firms continue to invest more and more capital with implications for MSOs and single shops that cannot be ignored."
For example, "Hellman and Friedman bulked up by merging ABRA with Caliber, adding another PE partner, Leonard Green and Company while focusing increasingly on greenfield development expansion with its much higher ROIs," Focus Advisors wrote. "With the experienced Caliber team running the combined operation, Hellman and Friedman has recently been increasingly telegraphing their own intentions to go public by bringing on a new CEO and CFO.
"Perhaps the most successful private equity investor in the industry has been Roark Capital, which acquired Driven Brands with its MAACO and Meineke brands from Harvest Partners in 2015. Its subsequent acquisition of the Carstar franchise was followed by more collision repair acquisitions including the Fix Auto USA and ABRA franchises in 2019. In this bulking-up phase, Driven invested heavily in other multi-location aftermarket companies including Car Wash International, 1-800 Radiator and Take 5 Oil Change."
In answer to what you're probably thinking, why invest more now? Focus Advisors points to the following:
"Revenues are increasingly driven by parts and labor rate increases;
"Non-cyclical sustainable cash flows continue;
"The likelihood of an umbrella valuation event when Caliber Collision goes public;
"An abundance of acquisition targets; and
"Relatively cheap acquisition prices at a time when capital is still readily available."
Meanwhile, Focus Advisors notes that rising parts and labor costs are negatively impacting margins, the tech shortage is constraining growth and capital expenditures for technology-related requirements and the cost of capital is on the rise.
With all that in mind, it makes sense that Focus Advisors sees more private equity firms on the horizon as some PE firms decide to sell or go private, and many are looking for new or additional sponsors.
Just as Rosenthal believes that primary care offices and new medical professionals coming out of college and into the field should be supported, so should the collision industry in doing what "they were trained to do: diagnosing, treating and getting to know their patients."
In a repairer's case the "patient" is the customer who owns the vehicle they're trusted with repairing safely and correctly, regardless of who they're insured by.
Images
Featured image credit: Ivan-balvan/iStock
Share This: