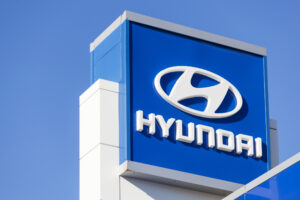 Hyundai & Georgia Tech collab to advance hydrogen, electric vehicles
By on
Announcements
Hyundai says it's partnering with the Georgia Institute of Technology (Georgia Tech) on a sustainability initiative that involves developing a hydrogen economy and a $12.6 billion investment in electric vehicle (EV) and battery manufacturing facilities.
The automaker said the collaboration will also focus on Georgia's workforce development, which is expected to generate "tens of billions of dollars in the years to come" and help create nearly 40,000 jobs.
The spending on EV and battery manufacturing facilities, which will all be in Georgia, includes a $7.59 billion Hyundai Motor Group Metaplant (HGMA) site in Bryan County and a $5 billion manufacturing facility joint venture with SK On in Bartow County.
Both facilities are in close proximity to Georgia Tech, where Hyundai said it will actively participate in career recruitment programs and create learning programs for students.
From a workplace development standpoint, they'll work together to create technical training and leadership programming for Hyundai employees, and activities to stimulate interest in science, technology, engineering, and math (STEM) degrees for students.
The automaker said it will also work with Georgia Tech to research and develop programs focused on sustainable mobility.
"Like Georgia Tech, Hyundai is a global brand that is synonymous with quality, innovation, and a commitment to advancing technology to make a positive difference in the world," said Ángel Cabrera, Georgia Tech president. "The more we have gotten to know each other, the more obvious the alignment of our values has become.
"I am grateful for the transformative investments Hyundai is making in our state, and I am proud that the Hyundai brand will feature prominently on our campus. I look forward to working with Hyundai leaders to deepen our partnership as we work to develop exceptional leaders and produce new ideas that will shape the automotive industry and advance mobility in the future."
Hyundai said in a press release that benefits for Georgia Tech include helping it meet its goal of expanding its reputation as a leading hydrogen researcher. Right now, Georgia Tech researchers are exploring how to produce, use, store, and transport hydrogen.
As many automakers double down on EVs, Hyundai is among other automakers that are diversifying their strategies with hydrogen. It revealed in June that it hired automotive veteran Jim Park to lead its North American hydrogen initiatives as its senior vice president of commercial vehicle and hydrogen business development.
The OEM has previously described itself as the "global leader in commercializing hydrogen fuel cell electric vehicles."
Hyundai said it plans to create an energy toolbox to produce hydrogen, manufacture steel without the use of fossil fuels, and decarbonize its work sites.
Its Hyundai NEXO is among the few hydrogen-fueled vehicles available on the market, alongside the Toyota Mirai.
BMW and Honda are also working to develop hydrogen-fueled vehicles.
Hyundai said its work with Georgia Tech will build upon its long history in Georgia, dating back to 2009 when the Kia Georgia assembly plant went into production.
"Georgia is like a second home to us," said Jay Chang, Hyundai's president and CEO. "We are a mission-driven organization with a very compelling point of view about the future. We feel a great responsibility to contribute to a sustainable future in which all humankind can live safely and healthily while enjoying freedom of movement.
"We are thrilled to create a partnership with Georgia Tech that includes research and applications to support the future of sustainable mobility, hydrogen economy, workforce development, and smart cities, among many other areas of cooperation."
Images
Featured image: tomeng/iStock
Share This: