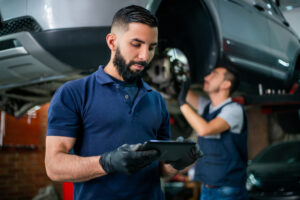 Government shutdown would hurt U.S. small businesses, survey indicates
By on
Business Practices
More than two-thirds of small businesses say they would be negatively impacted by a government shutdown, according to a new survey.
Goldman Sachs' 10,000 Small Businesses Voices found that among the 1,554 businesses surveyed between Aug. 29 and Sept. 7, 91% said it was important for a shutdown to be avoided.
A potential government shutdown, triggered by disagreements over spending, is less than a week away. It will take effect Oct. 1 unless Congress passes 12 appropriations bills setting discretionary spending levels.
A shutdown would result in tens of thousands of federal employees being furloughed without pay, with economic spinoffs likely to become more significant the longer the shutdown lasts.
Gloria Larkin, president and CEO of TargetGov and an alumna of Goldman Sachs' 10,000 Small Businesses, said it wouldn't be fair for mom-and-pop shops to be affected by political discord.
"Small businesses shouldn't suffer the consequences of Washington dysfunction," Larkin said in a press release. "A government shutdown would slow the economy, undercut consumer demand, and disrupt access to government resources small businesses depend on. 
"Congress must come together to find a solution that both addresses government spending disagreements and keeps the government running."
Goldman Sachs' survey found that among small business owners:
70% said their business would be negatively impacted by a government shutdown and 93% of those businesses believe their revenue would take a hit;

96% were concerned about national debt and federal government spending;

67% said customer demand would slump;

24% rely on Small Business Administration services;

21% are federal contractors or subcontractors; and

21% said their customers are often government employees and their revenue would be impacted.
It could be argued that collision repair facilities are in a better position to weather economic downturns due to the nature of the business. Even during downturns, people still need to travel to reach their destinations and will need to have their vehicles repaired if involved in a collision. However, mass furloughs could also lead to fewer drivers on the roadways or others deciding to put off repairs.
Independent repair centers could also be affected if they've applied for a federal loan, which would likely be delayed in the event of a shutdown. Work-related travel could be slowed as well.
Neil Bradley, U.S. Chamber of Commerce executive vice president, said obtaining a loan will become more difficult and time-consuming in the event of a shutdown.
"I don't think anything is going to shield people from the fallout of this," Bradley told Bloomberg. "…For example, [if] you're trying to get a loan, you need your social security number verified or your income verification, that's a lot harder to get done if the government is shut down. I think we're going to see widespread implications from this and I think pressure is going to grow."
He said those impacts are likely to worsen the longer the shutdown drags on.
"Duration does matter," Bradley said. "The dysfunction is real and grows every day that the government shutdown goes on. If you think about all those people who are furloughed from work, who aren't coming in, they had a job to do. They were processing permits, maybe they were issuing visas for people who are coming and traveling to visit the United States. 
"That backlog grows every day that they're out of the office; that they're prohibited from doing their work, and that has a compounding effect. It's like digging a hole. If you keep digging, it gets harder to get out of and the deeper you're in."
According to the U.S. Chamber of Commerce, the most recent government shutdown, which lasted 35 days from December 2018 to January 2019, reduced economic output by $11 billion during the following two quarters. Of that money, $3 billion was never regained.
The Chamber said on its website that even during a shutdown, small businesses that carry Small Business Association loans will still need to make payments. Those who've submitted applications for SBA loans will likely have to wait longer for them to be processed, it added.
It also advised those traveling for business to check their flight status frequently as a shortage of workers could lead to additional delays.
Images
Featured image courtesy of Hispanolistic/iStock
Share This: