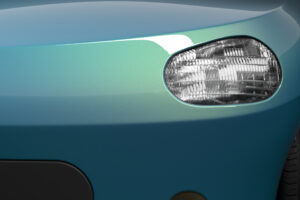 New BASF color concepts move away from the classics
By on
Market Trends
BASF says the classic vehicle color wheel "has had its day."
In its annual Automotive Color Trends, BASF gives the collision industry a peek at new colors that could come to market on vehicles in the next three to five years. The 2023-24 edition includes cooling colors in the Americas, with "non-human intelligence" a strong driver for the designers who created the colors.
Every year, designers draw inspiration from industry, fashion, consumer products, nature, technology, and more. The research is shared with BASF's customers and automotive designers to drive future mass production plans.
Called the On Volude collection, this year's chosen colors are lighter, more expressive shades that adopt an increasing focus on sustainability and functionality, BASF says.
"Expressive colors reflect our will to communicate and speak up," said Mark Gutjahr, head of automotive color design "When we bring non-automotive colors into the mix, we broaden that conversation even further into new and exciting color spaces."
The Americas palette features softer hues, minimized textures, and subtle moves, which contribute to cooling effects in the vehicle with solar reflectance. They also work with sensor-based mobility concepts and use more responsible raw material sourcing.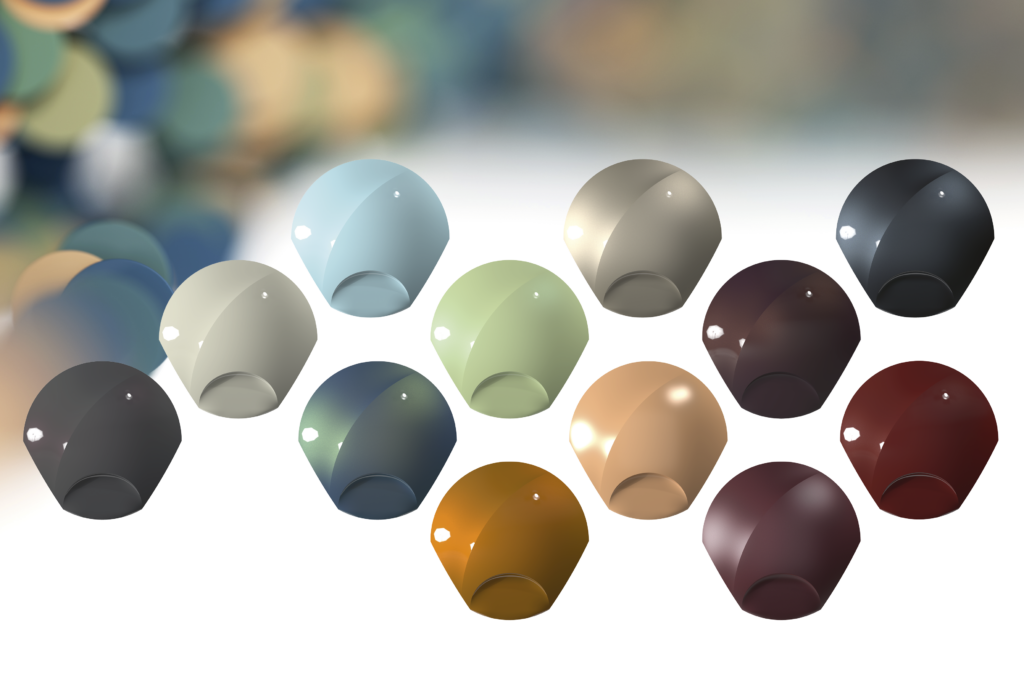 "In this year's collection, red-leaning pastels and mid-tones are replaced by restorative yellow and green effects suggesting renewal," said Liz Hoffman, head of automotive color design for the Americas. "The connection complements both grounded color spaces and otherworldly escapes. It shows evolving mindsets in automotive design."
Designers sought to engineer colors that "to bring to light the phenomenon of color purely perceived as the result of light dancing between microscopic structures, long observed within the natural world," BASF says. For example, what mimics a transparent blue mid-coat is actually crystal clear and free of traditional colorants.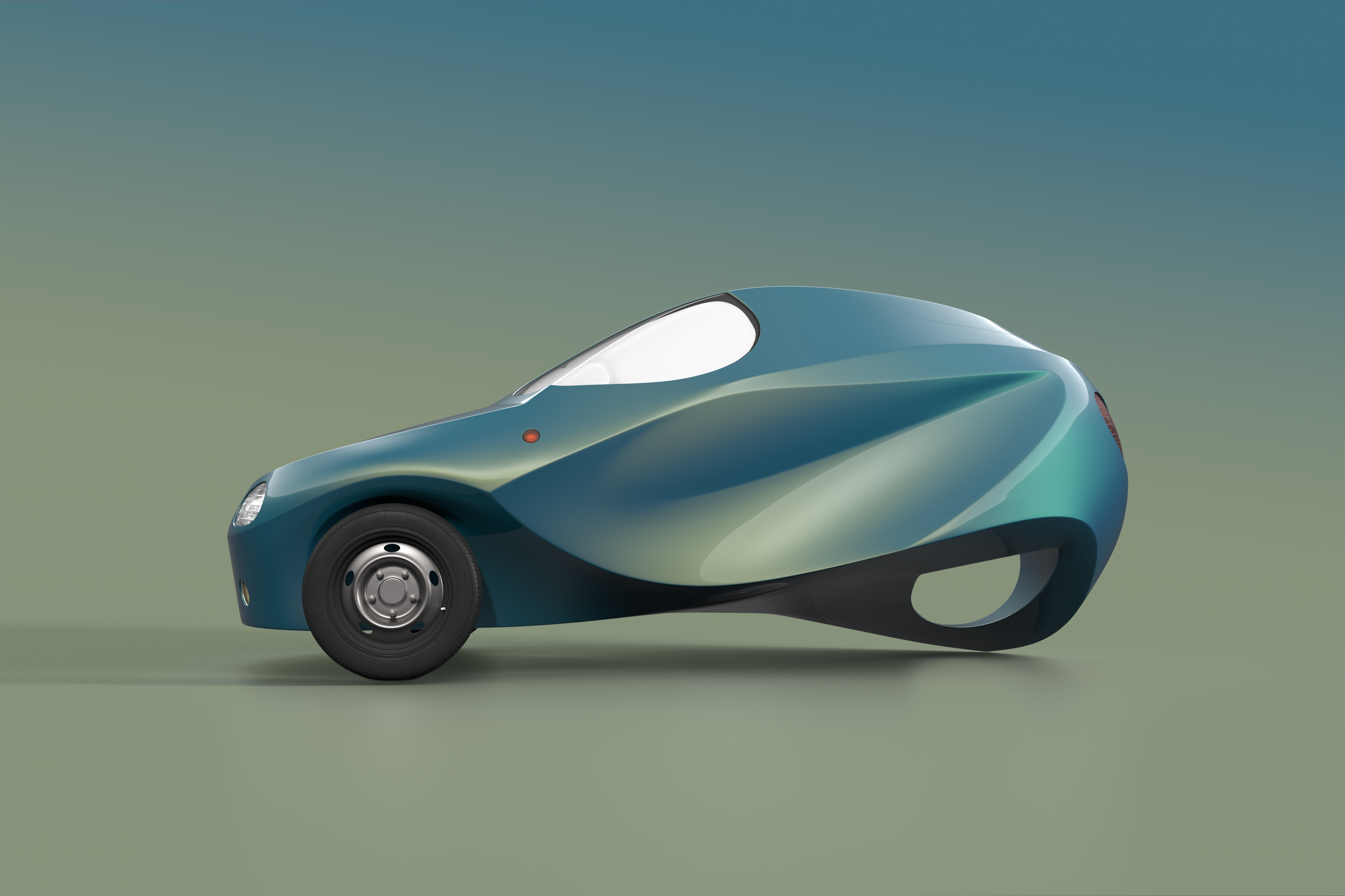 When Repairer Driven News asked how the colors might change application and matching or increase refinish complexity in collision repair, Hoffman said, "Our Color Trends Collection is meant to inspire automotive designers with what can be done with color for the models they're currently designing. Once our automaker customer chooses a color, we work closely with them to tweak it to showcase their design and make it suitable for mass production.
"Once a vehicle is in mass production, our refinish division works closely with our collision center and body shop customers to provide the tools and techniques to reproduce the color on any body panel that needs repair."
The palette for Europe, the Middle East, and Africa puts emphasis on bright beige and pastel colors made with sustainable and recycled raw materials that are lidar and radar-compatible, and have haptic surfaces.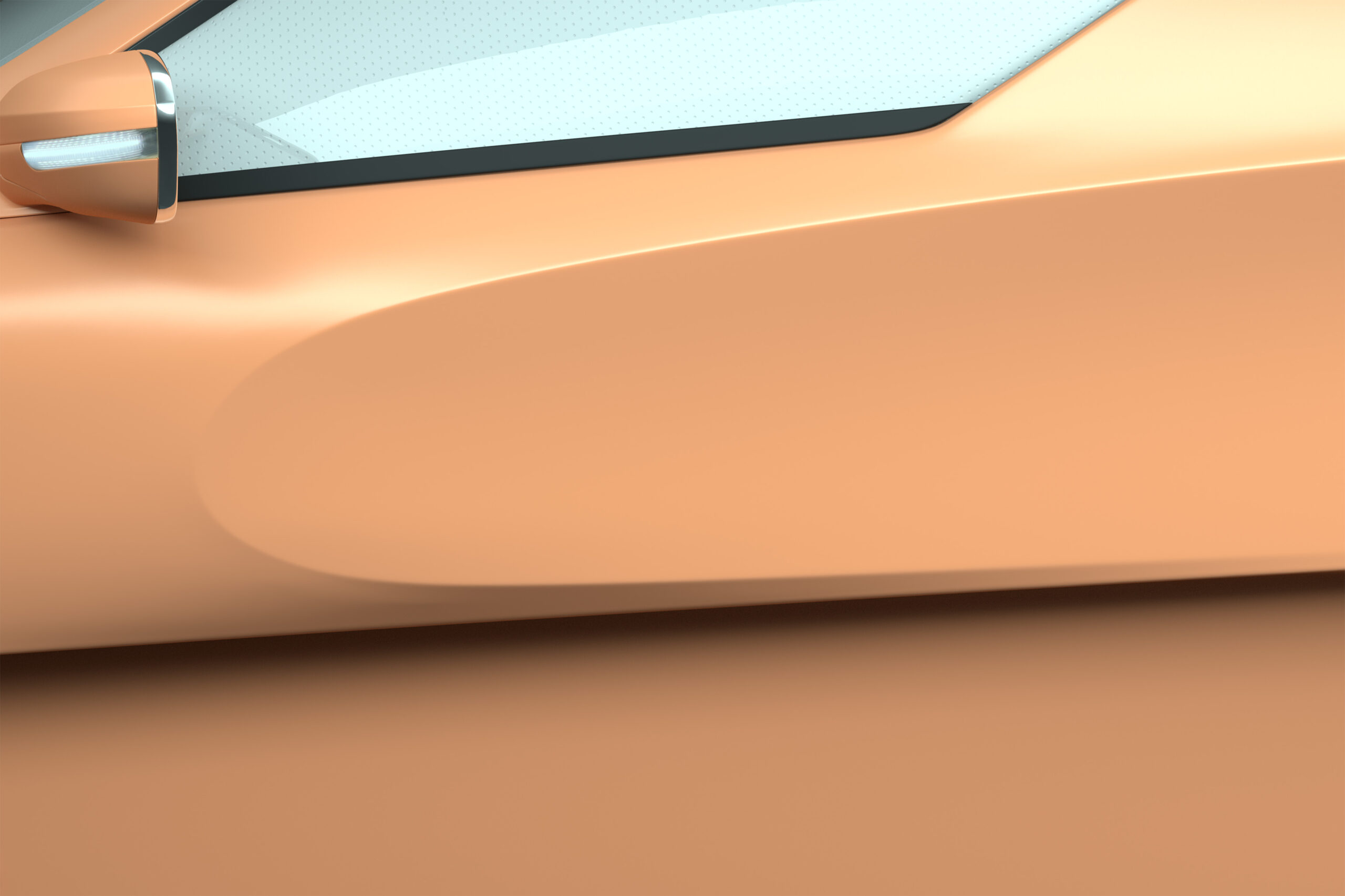 Haptics are made in mattes and structured surfaces that make the color touchable, with beige for example, having vibrant textures and tactile dark grays and blacks, BASF said.
Designers in the Asia Pacific focused on whites and grays as well as shimmering green pastel and fluorescent red, made with sustainable materials and processes.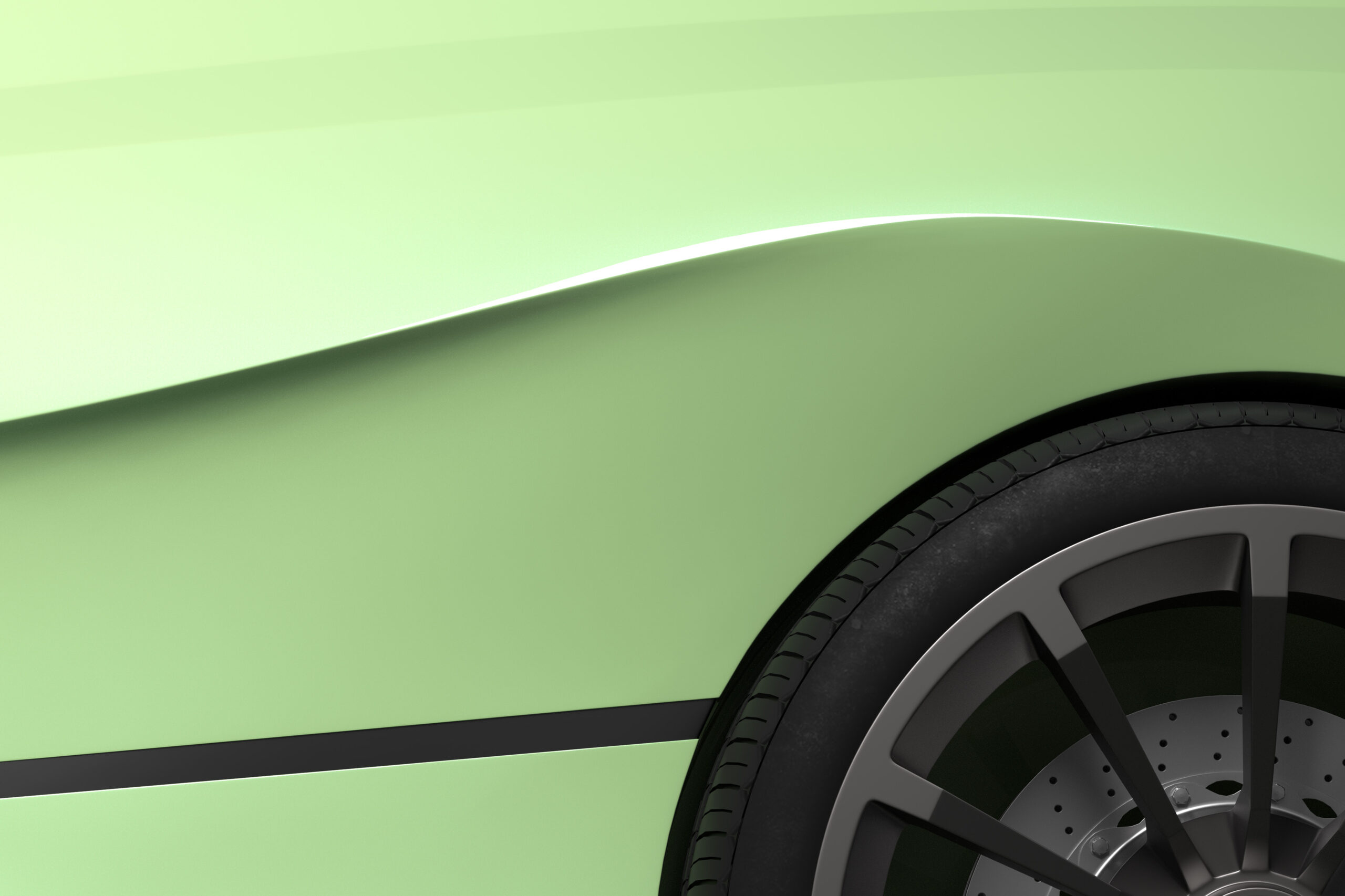 "On Volude contains functional concepts with realistic approaches," BASF says. "BASF's designers set a global benchmark in color by also focusing on technology and innovation, which are important drivers for the automotive industry. The target is to meet those functional requirements while still being visually and haptically exciting."
Images
Featured image: Close-up shot of BASF Americas' key color, Zenomenon. (Provided by BASF)
BASF On Volude collection as part of the company's 2023-24 Automotive Color Trends. (Provided by BASF)
Americas' key color Zenomenon on Auvot Lit. (Provided by BASF)
 Europe, the Middle East, and Africa key color Predictor on Auvot 2×2. (Provided by BASF)
Close-up shot Asia Pacific's key color Electronic Citrus. (Provided by BASF)
Share This: