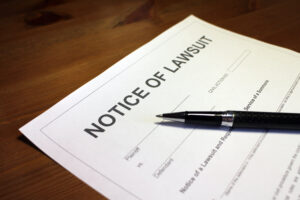 Maryland repair center sues State Farm, Allstate over alleged steering, defamation
By on
Insurance | Legal
An independent Tesla-certified collision repair center in Maryland has sued a second auto insurance carrier over steering, in violation of the Maryland Insurance Act, because of the OEM-approved labor rate it charges its customers.
As commonly known in the collision repair industry, and defined in the lawsuit, steering is when "tactics [are] employed by insurance companies to steer their insureds to or away from particular repair shops, without informing their insureds of their statutory right to choose."
The labor rate in question at Total Recon Auto Center is $60 per hour for body and refinish work, which Total Recon says Tesla has deemed a reasonable rate for the D.C. Metropolitan area in which the repair center is located.
"The Tesla Labor Rate — although quite low compared to other regions in the country — is marginally higher than the area's more typical hourly labor rate (for body and refinish work) of Fifty Dollars ($50.00) for all other types of collision centers/repair shops and is widely considered to be reasonable," the complaint states.
Total Recon alleges State Farm has led an "intentional, malicious campaign" against Total Recon to recommend their customers not have their Tesla vehicles repaired there based on "harmful misinformation," which has caused "significant damages including, but not limited to, lost profits and harm to its reputation."
"State Farm started informing Total Recon's current and prospective customers that 'this shop does charge out-of-pocket expenses,' that it is 'out of our network,' and that 'if you choose a shop in our network it is guaranteed not to have any out-of-pocket costs stemming from this claim,'" the lawsuit states.
"These statements were knowingly false, as (a) State Farm had agreed that it would pay the Tesla Labor Rate to Total Recon so that there would be no out-of-pocket costs associated with Total Recon's customers and (b) there is no such thing as an 'out of network' repair shop in the auto insurance industry in Maryland, where customers are allowed to choose the repair shop that they prefer for appropriate repairs."
Total Recon states in the complaint that it doesn't charge out-of-pocket expenses and that it has historically worked with State Farm through negotiations and concessions to ensure it doesn't have to charge State Farm customers with out-of-pocket expenses. State Farm allegedly continued to steer customers away from Total Recon after the repair center sent a cease and desist letter that also accused the carrier of tortious interference with Total Recon's business and/or to defame it.
Also following the cease and desist letter the plaintiff says the carrier has "classified Total Recon as an 'Alternative Workflow' shop and is 'escalating' calls from actual or potential customers of Total Recon, for the purposes of delaying, inconveniencing, intimidating, and/or improperly 'steering' them away from Total Recon;" has added the business to its "no list," and provided a script for State Farm agents to use to steer actual or potential Total Recon customers.
"[T]he words on there are written carefully to try to bypass the law," Total Recon founder and CEO Bobby Taheri told Repairer Driven News. "They say, 'Well, you do have an option to take your car where you want. However, if you do, there's going to be out-of-pocket expenses or storage fees; they do unnecessary repairs, and the ones that they do that are necessary they don't charge for so there's going to be significant out-of-pocket expense, just be ready for that.'
"And instantly, they scare them. Most of them don't follow the script. They're just fearmongering so obviously we lose a lot of customers."
He added that State Farm has also told customers that replacement of certain parts and specific repairs aren't necessary despite them being part of the OEM's repair procedures.
The complaint lists eight people who have either been Total Recon customers or could have potentially been customers but were steered away from the repair center by State Farm.
Total Recon alleges State Farm has acted in tortious interference with contractual relations and prospective advantage as well as defamation. The repair center seeks a judgment in excess of $75,000 in compensatory damages, punitive damages, pre- and post-judgment interest, and costs.
"This is for the industry, not so much for me," Taheri told RDN. "…enough is enough. I think that it's time for the collision repair people to understand that… the laws are skewed to protect them and the customers. The insurance companies have to be held accountable because the laws are on the books."
State Farm has denied the allegations and filed a motion to dismiss the suit.
"In reality, Plaintiff — a stranger to the relationship between State Farm and its insureds — seeks to dictate the manner in which State Farm handles its insureds' claims and the manner, in which State Farm explains its obligations under its insurance policy to its insureds," the motion states. "Plaintiff's Complaint fails to state with particularity the circumstances giving rise to the intentional torts alleged as required by the Federal Rules of Civil Procedure.
"Similarly, Plaintiff fails to set forth sufficient factual allegations to state a cause of action upon which relief can be granted. As such,
the Complaint should be dismissed."
State Farm alleges Total Recon's complaint:
Fails to meet operative pleading requirements;
Isn't permitted to base its complaint on unidentified customers or prospective;
Fails to allege incurred damages;
Fails to state a claim in general and specific to some of the customers named in the suit;
Fails to adequately allege State Farm had a contract with any of the individuals named; and
Fails to adequately allege damages.
State Farm also says defamatory allegations aren't tied to specific customers or potential customers and should therefore be dismissed.
Total Recon has also filed suit against Allstate over almost identical allegations as well as "nonsensical demands" of the repair center. The suit states as well that Allstate has been working with other insurance carriers to "decree a single reimbursable labor rate of $46 per hour" in the D.C. Metro area. While the repair center has successfully worked with other carriers to be paid the $60 rate, Allstate has stubbornly refused to pay it, according to the complaint.
"This leaves the repair shops with the 'Hobson's Choice' of accepting that absurdly low rate or pursuing their own customers for the difference above their reimbursable amount," the complaint states.
"While most repair shops in the area have capitulated to this pricing squeeze by insurance carriers and adjusted the quality of their services accordingly — often to the detriment of their customers — Total Recon, as a TACC [Tesla-approved collision center], continues to charge the standard Tesla-mandated labor rate for the certified and specialized Tesla work it does."
It should be noted that there have been five cases filed against Total Recon in Montgomery County Circuit Court including by Sherwin-Williams Co. Two remain open. 
Images
Featured image credit: Hailshadow/iStock
Share This: