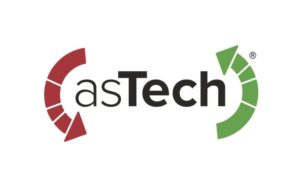 Repairify company asTech has launched a new generative artificial intelligence (AI) tool that it says delivers custom, on-demand collision repair recommendations in real-time.
Its latest product, called asTech Insights, uses the results from an asTech pre-scan to automatically generate customer repair recommendations specific to the vehicle and identified diagnostic trouble codes (DTCs), asTech said, adding that results are available "within seconds after completing the pre-scan."
Cris Hollingsworth, president of Repairify Global Holdings Inc., told Repairer Driven News that the tool was built from Repairify's expertise and proprietary collision repair data from more than 210 million DTC codes.
"It's a large language model (LLM) that has been specifically trained on specialized data containing over 6 million repairs and 40 million DTCs," Hollingsworth said. "asTech insights generate custom collision repair recommendations using the vehicle state data captured in an asTech … pre-repair scan."
A press release previously detailed how the product was developed after Repairify created the proprietary model using its own repair and scan data.
"The result is AI that thinks and provides recommendations like a technician because it's been trained like a technician," asTech said. "For shops, asTech Insights will be like having a certified technician at their side wherever and whenever they need them. Within seconds, they'll get collision-specific repair recommendations to enable them to complete the repair correctly. Combined with asTech OEM-compatible scans, shops will be able to perform an OEM-quality scan and generate a complete repair plan in under seven minutes."
Hollingsworth said it aids technicians by interpreting complex diagnostic information and turning it into actionable recommendations, helping them build a more accurate and comprehensive repair plan faster.
"asTech insights helps ensure that all necessary repairs are identified as early as possible in the repair process which allows shops to write complete estimates and reduce supplements," Hollingsworth said. "asTech insights generate recommendations using the diagnostic information read using our all-in-one tool."
When asked if the AI leveraged is considering any OEM repair instructions, Hollingsworth said it is not trained using any third-party data. He added that training data was instead derived from confirmed customer recommendations made by Repairify's team of expert technicians.
Hollingsworth was also asked whether asTech insights integrates into any repair planning software. He said it is integrated with the asTech Connect application, which has integrations with major estimating platforms.
"In the future, there will be a standalone version of asTech insights with API functionality," he said.
In the coming weeks, he said the company will release an example of how its OEM-compatible scan report that includes asTech insight recommendations.
Those wishing to learn more about the technology can do so during the upcoming SEMA Show by visiting asTech's booth, No. 34193.
Images:
Featured image: asTech logo (asTech/Repairify)
Share This: