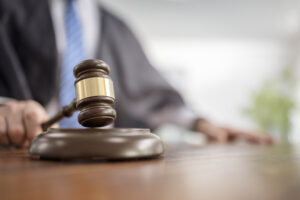 Appeals court strikes down class status in USAA actual cash values suit
By on
Insurance | Legal
A panel of federal judges has sided with USAA on its appeal of the receipt of class certification from a Louisiana district court on a breach of contract and bad faith lawsuit regarding actual cash values (ACVs) of vehicles.
The plaintiffs claim USAA shorted them on the ACVs of their vehicles by using CCC Intelligent Solutions' CCC ONE estimating software instead of the National Automobile Dealers Association (NADA)'s guidebook valuations and are owed the difference. They also argued that CCC violates Louisiana contract and insurer duty of good faith laws.
But the issue on appeal wasn't the case itself. The appeal boils down to whether the alleged damages and liability across the class are greater than the individual differences between class members under Rule 23. Rule 23 stipulates that in order to receive class status, the proposed class must be so large in number that the joinder of all members is impractical, questions of law or fact and claims or defenses are common to and representative of all members, and that the representative parties will fairly and adequately protect the interests of the class.
"This court has emphasized that district courts must 'rigorously' consider Rule 23's prerequisites and that "[t]his 'rigorous analysis' mandate is not some pointless exercise… It matters…,'" the opinion states. "'[C]reative uses' of the class action form 'are perilous' because improper certification 'can coerce a defendant into settling on highly disadvantageous terms regardless of the merits of the suit. And the existence of a class fundamentally alters the rights of present and absent class members…' Therefore, '[n]o less than due process is implicated.'"
Class status was granted by the court of the Western District of Louisiana to include USAA first-party total loss claimants whose claims were evaluated using CCC, or a predecessor product, from Aug. 15, 2010 through July 12, 2019 and whose CCC vehicle base value was less than NADA's fully adjusted value, i.e. "clean retail."
A panel of appellate judges vacated the class ruling and remanded the case back to the District Court because the "plaintiffs fail to show injury and therefore fail to establish USAA's liability on a class-wide basis because they fail to demonstrate entitlement to the NADA values for their totaled vehicles."
USAA argued that the "correct measure of damages is… the shortfall, if any, between the amount USAA paid an insured and what they were entitled to under their policy" but plaintiffs' damages model does not measure this amount for any class member. Instead, USAA contends, their model arbitrarily uses NADA values even though those values do not account for a vehicle's unique condition — e.g., damage to the vehicle — which is relevant to its actual cash value.
"By ignoring the obvious fact that a vehicle's ACV depends on such things as how damaged it is, which is something NADA does not account for, the district court failed to hold plaintiffs to their high standard to establish that the Rule 23 requirements had been met in fact."
USAA noted in its appeal that NADA's director of strategic innovation has testified that "individual vehicles almost certainly will have an actual value that is higher or lower than the estimated values published in the [NADA] Guidebook."
On the other hand, the plaintiffs contend that they're not required to show that NADA equals cash value because NADA values are proof of ACV. However, the judges found that NADA's Guidebook isn't the only way to determine ACV under Louisiana law because Kelley Blue Book (KBB), Edmunds, and others would fall correctly under the definition of "a legally permissible method of determining ACV."
"For example, USAA argued in its reply brief that it 'submitted unrebutted evidence showing that 9.2% of claims from a claim file sample were (1) valued less than NADA (meaning that they are included in the class) but (2) still greater than KBB (meaning that the insured was paid more than actual cash value as a matter of law under Plaintiff's theory).' These insureds 'are unharmed' as a matter of law under plaintiffs' theory," the opinion states.
A hearing was held Wednesday to request a status conference on the case now that it's back in district court. The date is to be determined.
Images
Featured image credit: BrianAJackson/iStock
Share This: