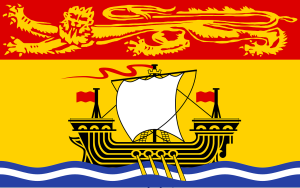 New Brunswick shops will be polled on whether or not they'd like collision repair to be a compulsory trade requiring licensing in an update to a 2005 study, Bodyshop reported.
A 2005 survey of the Canadian province had 70 percent approval for the idea, according to the magazine. The new survey is expected to go out in February or March.
More RDN international coverage:

CIIA: Canada investigation finds 497 unlicensed auto techs — sort of

Financial Times: British auto insurance rates up after long, large decline
Dana Alexander of Dana's Collision told the magazine that making the profession an official trade would allow auto technicians to go back to school without losing their jobs for further training — potentially raising the skill level of the entire industry in Canada.
The committee of shops behind the plan also would OK grandfathering in anyone with 9,000-plus hours through a skills test, according to the magazine. That's similar to what Ontario, which licenses collision repairers, does. (See this RDN article for more on that.)
Nova Scotia and Saskatchewan also regulate the industry as a trade, according to the magazine.
More information:
"N.B. shops press for compulsory licensing"
Bodyshop, Jan. 26, 2015
Featured image: New Brunswick flag (Nemo via Pixabay)
Share This: