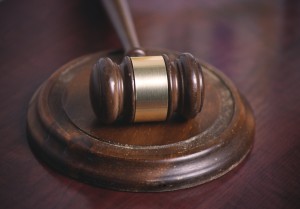 Tenn., Mo., shops win in MDL rulings over insurer lawsuit venues
By on
Insurance | Legal
Auto shops in two different states — one opposed to a transfer, one in favor — were successful Friday in two court rulings determining whether their cases against insurers would be combined with similar ones being heard by a Florida judge.
The United States Judicial Panel on Multidistrict Litigation has added Concord Auto Body Inc. v. State Farm Mutual Automobile Insurance Company et al, a Missoui case, to the MDL proceedings and kept Price's Collision Center LLC v. Progressive Hawaii Insurance Corporation in Tennessee. Learn more about the cases here.
An MDL, short for multidistrict litigation, involves a series of similar cases in different federal districts — in this case, more than 20 states — which are heard by a single district court to avoid the inconvenience and burden on lawsuit parties and federal courts of the same facts being argued over and over again.
The panel heard the transfer question Jan. 29.
Concord v. State Farm is an Eastern District of Missouri case, and Price's Collision v. Progressive is a Middle District of Tennessee case. The MDL is In Re: Auto Body Shop Antitrust Litigation, being considered by Judge Gregory Presnell in the Middle District of Florida.
How Judge Presnell will handle transferred cases is obviously unknown. He's already dismissed one complaint by Florida body shops with prejudice — meaning no do-overs — and the rest of the Florida allegations without prejudice, which will let collision repair attorneys refile them with different arguments by Feb. 10. However, an attorney for the shops said they'd expected this ruling and the case was far from over. Read RDN's coverage of that ruling here.
Missouri: Concord v. State Farm
The Missouri case, which names many insurers as defendants, had already been given a conditional transfer order to Florida. However, Farm Bureau Town & Country Insurance Company of Missouri, one of its defendants, argued that its inclusion wasn't appropriate because Farm Bureau, like Concord, only does business in that state.
Concord said the case is very similar to the others in the MDL, and so it'd be a waste of everyone's time and money to duplicate the work with a separate Missouri case.
"Notably, Farm Bureau is the only named defendant insurer in the Concord action that opposes transfer to the MDL," Concord wrote.
The court agreed.
"We are sympathetic to Farm Bureau's concerns about inconvenience, but we are not convinced that they justify excluding Concord from the centralized proceedings," the transfer order states. "The Panel repeatedly has held that, while it might inconvenience some parties, transfer of a particular action often is necessary to further the expeditious resolution of the litigation taken as a whole. … Moreover, the Panel considered similar objections arising from the involvement of regional parties and (state-particular) issues in the initial transfer order, and determined that centralization would lead to the just and efficient resolution of all actions, to the overall benefit to the parties and the judiciary."
Tennessee: Price's Collision v. Progressive
The Tennessee case was reversed in terms of support for joining the MDL. Progressive wanted to be transferred, while Price's Collision, which encompasses a chain of auto body shops, didn't.
Panel Clerk Jeffery N. Luthi already determined in September 2014 that the case shouldn't go to Florida, something that Price's Collision pointed out in its opposition to the latest transfer request.
Progressive said in this request that both the MDL and the Price's Collision v. Progressive case raise the same question over "whether Progressive and its affiliates "steered" customers away from the various plaintiff repair shops in the various litigations."
But Price's Collision, which is only suing a single company, argued that its case was different than those being bundled into the MDL. The panel agreed, even though the Florida cases do also make nonpayment and steering allegations.
"Unlike the actions in MDL No. 2557, Price does not allege an anticompetitive conspiracy in the automobile insurance industry, assert wrongdoing by insurers acting in concert with Progressive, or involve common defendant State Farm," the judges wrote. "Instead, Price alleges that Progressive refused to pay for certain collision repair work performed by plaintiff in 2011, that Progressive's refusals to pay were part of a 'broader campaign waged against the Plaintiff's business' arising from its disagreements with plaintiff's repair standards and rates, and that Progressive steered customers away from plaintiff in an effort to drive it from the marketplace."
Price's Collision also said that attaching the 2012 Tennessee case to the MDL would waste all the work already done in that state. The panel agreed with that point, too, calling the lawsuit "at a relatively advanced stage."
Featured image: Auto shops in two different states — one opposed to a transfer, one in favor — were successful Friday in two court rulings determining whether their cases against insurers would be combined with similar ones being heard by a Florida judge. (Photos.com/Thinkstock)
Share This: