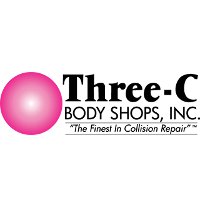 Ohio body shop Three-C settles lawsuit with State Farm over total loss bills
By on
Insurance | Legal
An Ohio body shop network and State Farm have settled a 140-claim lawsuit over State Farm's handling of total loss bills, Auto Damage Experts said Monday in a news release.
Three-C Body Shops CEO Bob Juniper said in a statement he was "pleased to have settled." He sought damages of more than $300,000 in the more than two-year-old case.
Three-C had argued that State Farm didn't pay all the labor bills related to total loss vehicles, as well as other costs such as waste disposal. Southern Automotive Journal earlier reported that the discrepancy between what State Farm was offering to pay and Three-C's bill was more than $265,000.
"The time and efforts involved in vehicle once considered repairable and then deemed total losses are often considered by insurers to be a 'cost of doing business,' however, when a vehicle becomes a total loss, such labor and administrative activities become burdensome and take considerable time away from our efforts to serve our repair customer's. Such activities, time and activities are all too often unappreciated and ignored and we sought to receive due compensation for our efforts" Juniper said in a statement. "The costs involved in processing total losses are often higher than the amounts State Farm had been willing to provide for and our ongoing efforts to amicably resolve the issues on behalf of our customers were unsuccessful. The only recourse left was to seek a court's ruling on the matter; and as such, I took an Assignment of Proceeds (AOP) from our customers and sought recovery on their behalf."
Share This: