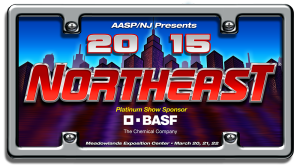 The car manufacturers are having their fun with the Detroit and Chicago auto shows, but soon, it's collision repair's turn again.
Several conferences are coming soon in the eastern half of the U.S., including one just next week in Iowa.
So mark your calendars and get ready to network, learn about new skills and tools — and add to your swag bag collection.
Here's a few of the highlights:
Feb. 19: Midwest
Education will be the focus of the fifth Midwest Autobody Trade Show on Feb. 19 in Des Moines, Iowa.
"This is everything you need for the future in one place," Dick Merron, Iowa Collision Repair Association president, said in a statement, "this is a great opportunity for our industry."
The topic on everyone's mind — the F-150 — will be addressed during the "There Is No Free Lunch" lunch at the Sheraton West event venue. Global training manager Ken Boylan of Chief Automotive Technologies will bring one of the aluminum 2015 trucks along and deliver an "Introduction to Aluminum" event.
"We're going to talk about the characteristics of aluminum; how's it formed and how the manufacturers are using it," Boylan said in a statement. "We'll cover things such as laser welding, friction stir welding, bonding, riveting and really drill into some of these techniques that are also applicable for steel as well. We're going to cover OE aluminum repair procedures and discuss the future of this material, because it's probably going to be an even bigger part of this industry going forward."
Prior to that, Scott Schuerman of I-CAR will discuss technology in different 2015 model years.
Other lunch speakers will include I-CAR Chairman Bob Keith, Iowa state Sen. Brad Zaun (R), and association lobbyist Scott Weiser.
Other items of interest: 65 vendor booths and a refinish competition (a 2005 Chevrolet Cobalt hood) between community college students.
"We are very excited to integrate this competition into the Trade Show," association Executive Director Janet Chaney said in a statement. "We will embrace these students and welcome them to this great industry."
Details/registration: www.iowacra.com and 480-720-2565.
March 20-22: Northeast
Besides what they called nearly "deafening" buzz, the Northeast 2015 Automotive Services Show in March is drawing notably larger interest from vendors, the Alliance of Automotive Service Providers of New Jersey announced in December.
"With only a little over three months left, this year's show already has a swiftly increasing number of contracted exhibitors, and will feature an expanded presence from a number of familiar faces," the organization said then.
Accudraft has doubled its display size for the March 20-22 show at the Meadowlands Exposition Center in Secaucus, N.J., and local welding manufacturer Pro Spot/Innovative Solutions will have a larger presence there.
"I am very pleased with the current progress of our 2015 show," AASP/NJ President Jeff McDowell said in a statement. "I have heard from a great deal of my industry peers about their enthusiasm for this year's NORTHEAST. It's looking to be our largest one yet."
Details and registration: www.aaspnjnortheast.com
April 15-17: AASP/MN Convention
"Aim High!" is the theme of the Alliance of Automotive Service Providers of Minnesota's annual convention in April.
The show runs April 15-17 at the Crowne Plaza Minneapolis West in Plymouth, Minn.
The keynote speech also meets the "Aim High!" motif: Bob Stromberg, a comedian, will deliver "The Art of Success."
Talks possibly of interest to collision repairers might include:
I-CAR Alternative Fuel Vehicle Damage Analysis & Safety
Template Estimating
Chemistry Lessons for a Multi-Generational Workforce
Dispelling the Common Myths about Aluminum Repair
Simple Cycle Time Solutions
Building a Team Administrative System
Details/registration: www.aaspmn.org or 612-623-1110. 
April 17-18: Southern
The Southern Automotive Repair Conference, put together by seven Southeast state associations, will be held in Biloxi, Miss., in April.
Those planning on making both the Minnesota and Southern conventions might just pull it off. Minnesota ends at noon April 17. Southern, which will take over the Beau Rivage Convention Center, runs April 17-18.
New items this year include a cheaper entry fee ($25 in advance) and " added improvements" at the venue itself, according to the convention's website.
The show is highly focused on collision repair, with presentations April 18 from Brandon Thomas of GMG EnviroSafe (who raised eyebrows with his isocyanate paint protection demonstration at the January Collision Industry Conference), a keynote from Mike Anderson of Collision Advice, and a panel of collision repair experts hosted by Robert McKenzie of the Refinish Distributors Alliance.
Details/registration: www.southernautomotiverepairconference.com
Share This: