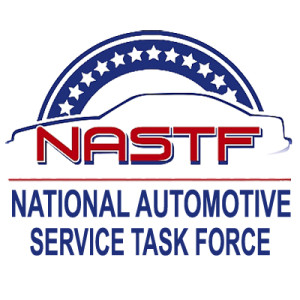 Collision repairers seeking more details on the potential for OEM "validation" should check out the National Automotive Service Task Force presentation at Northeast, the panel for which was announced Monday.
The March 19 discussion, "Validation of Collision Repair Workmanship: What should OEMs consider? What do shops hope to avoid?" will be moderated by Teresa Bolton, director of collision repair test development at the National Institute for Automotive Service Excellence.
"Certification appears to be a forgone conclusion (for OEMs)" uParts California President Michael Quinn, a NASTF Collision Repair Committee member, said in a statement. "But I believe the question is what level of validation will exist if any at all?"
More RDN trade show coverage:

Mark calendars for these auto body conferences; Midwest show Feb. 19
Certification, of course, is getting approval from an original equipment manufacturer that you're qualified to work on their makes and models.
It started with the high-end and is moving into the mainstream (find out more with this 2011 FenderBender interview), notably with Ford's certification of auto body shops qualified to work on the 2015 aluminum Ford F-150 — though Ford doesn't mandate a shop go through the program.
Validation involves clearing one of the industry education "seal of approval" programs.
"It's important for OEMs, and other entities, to know that the vehicles under their umbrella are being properly and safely repaired as the vehicle's performance reflects on their brand," Honda collision parts marketing assistant national manager Gary Ledoux said in a statement. "To that end, some require I-CAR Gold Class status, or VeriFacts VQ or Medallion status, or ASE Blue Seal as a means of doing this; thereby validating or verifying that the shop has a certain level of expertise."
For example, here's an ad for I-CAR's PDP training and Gold Class:
Panelists will include VeriFacts' Farzam Afshar, I-CAR's John Bosin, Assured Performance's Aaron Clark, Ledoux and G.W. & Sons Auto Body's Gary Wano. The discussion will include how to do a quality control program at your collision repair business and what the OEMs could require from a shop.
"Why are OEMs introducing validation programs? What is validation? What are OEMs hoping to validate? These are some of the opening questions to set the stage for an open dialogue on this hot, collision industry topic," the NASTF said in its news release.
The NASTF says registration not required but helpful for the 1 p.m. March 19 event at the Meadowlands Convention Center. Visit www.nastf.org/Spring2015RegForm.
Other "don't-miss" Northeast events:
Resolution Forum
The Society of Collision Repair Specialists and Northeast host Alliance of Automotive Service Providers of New Jersey will host the East Coast Resolution Forum at 1 p.m. March 20. The event is a way to network and share knowledge about your state's issues with others in the industry.
Registration (required)/details: Visit the Northeast events page, fill out this form or call  973-667-6922.
'Industry Showdown'
After you've armed yourself with issue background at the resolution forum, watch Collision Hub CEO Kristen Felder and P&L Consulting co-owner Larry Montanez "go head to head" at 6:30 p.m. March 20, according to the Northeast website.
Felder, who used to run the direct repair program for Nationwide, and Montanez, a collision damage analyst for Lange Tech, will debate and discuss topics like insurer parts procurement systems, self-driving cars, payments for P&M, growth of multi-shop operations, inspections after the work is done, lawsuits "and, of course, aluminum," according to the site.
And there's an open-mic forum to ask questions and grill whichever of the two you don't agree with. Sounds like fun.
Registration (required)/details: Visit the Northeast events page, fill out this form or call 973-667-6922.
More information:
"Collision panel named for NASTF@NORTHEAST 2015"
National Automotive Service Task Force, Feb. 16, 2015
Featured image: The National Automotive Service Task Force logo. (Provided by NASTF)
Share This: