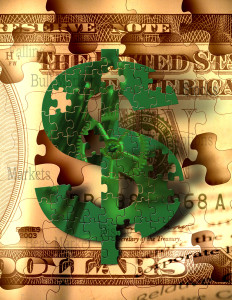 NAIC: Physical car insurance profits rose in 2013, still down from decade average
By on
Insurance | Market Trends
Though returns rose to 6.4 percent in 2013, collision insurance seems be much less profitable than it used to be for P&C insurers, new data from the National Association of Insurance Commissioners indicates.
Data show that from from 2004-13, private auto physical insurance returned 11.1 percent. The last three years have been far below the average, returning 3.3 percent in 2011, 4.7 percent in 2012, and last year's 6.4 percent. Prior to that, the only year lower than double-digits was 8.2 percent in 2008.
Here's the study: "Report on Profitability By Line By State in 2013".
The huge drop in profitability probably indicates a combination of expensive advertising costs, and lower premiums as insurers ramped up competition for auto policyholders. Another contributing factor might be the more expensive vehicles on the roads these days.
Related RDN coverage

No. 4 Progressive had better auto insurance margin than top 3 State Farm, Geico, Allstate

Berkshire praises GEICO auto insurance performance, underwriting profits

State Farm P&C, auto insurance show 2014 losses — but investments still put company up $3.4B
Property Casualty 360 also reported Friday that Fitch found shrinking returns on property and casualty surplus, noting: "Declines in other profit drivers mean that maintaining or improving returns on capital depends on better underwriting performance."
According to PC360's coverage of the Fitch analysis, a 10 percent return could be accomplished 10 years ago with underwriting nearly breaking even. (Specifically, a 99 percent combined ratio of claims and expenses to premiums. Anything lower than 100 percent is profit; anything higher is a loss.) Now, your underwriters must bring in a 93 percent ratio.
This all means that insurers are likely going to want to squeeze margins out of auto body repair to keep investors and creditors happy while they continue to tout low premiums and buy national airtime.
Profit margins for the auto business ranged last year by state and territory ranged from a high of 20.8 percent profit in Washington, D.C., to a low of a 27.8 percent loss in Mississippi. The top five in order were D.C., Alaska and New Jersey (tying for No. 2 with 16.9 percent profit), Guam (14.8 percent)  and Hawaii (14.2 percent). The biggest losers were Mississippi, followed by South Dakota (26.5 percent), Oklahoma (17.7 percent), Nebraska (6.3 percent) and Puerto Rico (2.2 percent).
State winners and losers are of course going to be subject to local catastrophes by a much greater degree than the nation. (For example, Florida sees only 0.8 percent profit and a 15.1 percent loss in the hurricane-heavy years of 2004 and 2005, respectively.)
For convenience in making these comparison, Repairer Driven News used return on net worth from direct premiums provided by the NAIC
However, NAIC also presented similar data showing Insurance Expense Exhibit P&C net worth returns for the past decade, comparing them to the Fortune net worth returns for all businesses. Using that methodology, the property and casualty business as a whole returned 6.9 percent 2004-13, while businesses as a whole returned 14 percent.
Physical auto insurance examined under that IEE metric showed a similar trend to the direct premium study. Using that criteria, it averaged 10.2 percent profit for the decade and 5.1 percent for 2013, with 2008 and 2011-13 way below the average.
Crash Network/Auto Insurance Report study
Crash Network reported different results Monday, citing an Auto Insurance Report analysis of the NAIC data. The reason for the differences could not be determined as of this writing.
That study found a 5 percent profit margin in 2013, similar to what it had been for the past decade.The biggest gainers over the past decade were Alaska, at 16 percent; D.C. at 15.3 percent; New Jersey at 13.9 percent; Maine at 13.4 percent and Hawaii at 13.1 percent. Top three losers were Louisiana and Oklahoma, -1.2 percent, and Mississippi -0.5 percent.
More information:
"Report on Profitability By Line By State in 2013"
National Association of Insurance Commissioners, 2014
"Most Profitable States for Insurers"
CRASH Network, March 9, 2015
Featured image: Though returns rose to 6.4 percent in 2013, collision insurance seems be much less profitable than it used to be for P&C insurers, new data from the National Association of Insurance Commissioners indicates. (Bruce Rolff/Hemera/Thinkstock)
Share This: