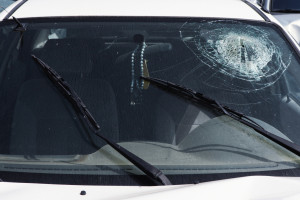 Montana has warned Safelite and Lynx to stop serving as unlicensed glass claims administrators for several large insurers, according to documents filed earlier this month.
It's an easy fix; the license only costs $100, and the application doesn't take long to process. But the penalty for noncompliance is steep: $25,000 per violation. The state's allegations are also a bit of an embarrassment for Safelite, Lynx, and the insurers for which they've been improperly working.
Lynx has been an administrator for Hartford and State Farm glass repair claims, and Safelite has worked for GEICO, Allstate, Progressive, USAA, Farmers, Liberty Mutual and QBE, the Montana Commissioner of Securities and Insurance said in separate, unrelated May 13 filings.
The insurers do not face state action for using an unregistered glass administrator.
---
More RDN glass coverage
Legislative roundup: 'Glass broker' changes die in Mont.; other updates from Iowa, R.I., Ore.
'Steering'-related order bars No. 2 AAA group from letting Safelite administer Minn. glass claims
GlassBYTES: Auto glass industry fighting insurer steering
---
Administrators under Montana law are defined as anyone collecting premiums or settling claims for insurers.
"If they do that, they need to register," agency spokeswoman Jennifer McKee said Thursday. McKee said such violations aren't common in Montana.
Compared to getting clearance to be an insurer in Montana, obtaining an administrator license is "much, much simpler," she said.
As of Thursday morning, Safelite and Lynx hadn't responded to Montana to dispute the charges. They have 21 days from the time they receive the May 13 filing to do so.
"The response could just be registering," McKee said.
That will likely be enough to satisfy Montana, according to McKee.
"The fine is not where we're at," she said.
The two companies can even keep serving as an administrator while their paperwork clears, and McKee indicated that process would be fast-tracked to take only a few days.
"Something like this would be at the top of his stack," she said of a state employee reviewing applications.
Safelite and Lynx (though parent company Solera, which also owns AudaExplore) didn't respond to a request for comment.
We also contacted State Farm and Allstate for comment and insight on how their respective relationships with Lynx  and Safelite would be affected. Allstate declined to comment.
"We're aware of the issue and it's under review," State Farm Montana spokeswoman wrote in an email. "We have nothing further to add at this time."
Featured image: Montana has warned Safelite and Lynx to stop serving as unlicensed glass claims administrators for several large insurers, according to documents filed earlier this month. (liorpt/iStock/Thinkstock)
Share This: