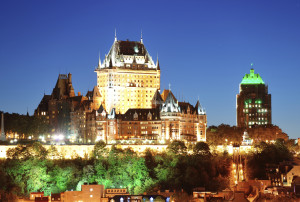 Mitchell announced Tuesday that RepairCenter was available in French for the Canadian market, a launch probably particularly welcome to repairers and adjusters in Quebec.
"While the English version of RepairCenter has been available in Canada for some time, we are thrilled to now offer the Workspace and comprehensive suite of management tools to native French speakers in their preferred language, effectively eliminating any barriers in communication and confirming our commitment to the market," Mitchell product management Vice President Jim O'Leary said in a statement Tuesday.
About 22 percent of Canadians considered French their first language, according to the country's 2011 census, so there's certainly a market. About 6.1 million of the 7.05 million French "mother tongue" speakers lived  in Quebec in 2011, with another 490,000 in Ontario and 230,000 in New Brunswick.
"Quebec is a large market and a strategic one for any company that wants to provide solutions to shops and insurance companies that operate across Canada," O'Leary wrote in an email interview Thursday when asked about the scope of French speakers among repairers and insurers. "There are of course shops in Quebec that have people that speak English, but we want our customers to be able to use our products in the language that is most comfortable for them.  We also recently released a French version of our insurance product line, WorkCenter."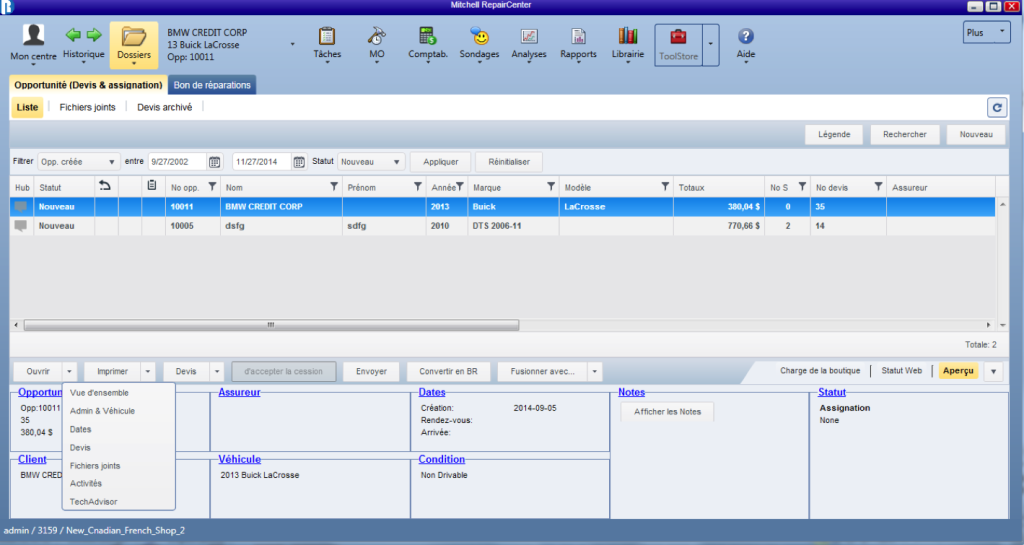 Interestingly, Mitchell already had a France-French version of RepairCenter, according to O'Leary, who didn't elaborate on why this wasn't used for the French-speaking Canadian audiences. We'd suspect the different regulatory environment and automotive fleet accounted for in European RepairCenter editions would make them unworkable for a North American automotive and insurance market.
Mitchell also has translated parts of RepairCenter for Spain and has Italian and United Kingdom editions, according to O'Leary. "As we continue our international expansion efforts, we will also continue to assess other languages and countries where we believe Mitchell products can provide significant value to our customers," he wrote.
The Canadian French translation was "a substantial investment" and took more than three years to finish.
"We are excited about the positive feedback we've received from the shops that have already been using RepairCenter French and believe that the investment was well worth it – both for our customers and for Mitchell," O'Leary wrote.
O'Leary didn't elaborate to us how many collision repairers and insurers were using the French RepairCenter in Canada, but he told Collision Repair that about 25 auto body shops had been using it.
"I like the way Mitchell developed this software to make our daily work much easier. As a customer, I feel important," said Gaetan Gadbois, owner of Pro Expert Centre de Collision in Brossard, Quebec. RepairCenter "gives us necessary information related to different makes of cars, in a constantly evolving industry."
The Canadian French RepairCenter would be updated on the same schedule as the American English edition, according to O'Leary.
Images:
The Quebec City skyline is shown. (Songquan Deng/iStock/Thinkstock)
Mitchell announced Tuesday that RepairCenter was available in French for the Canadian market, a launch probably particularly welcome to repairers and adjusters in Quebec. (Provided by Mitchell)
Share This: