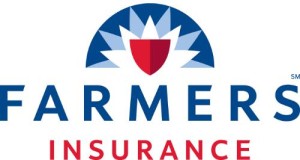 Paintless dent repairers can still charge more for aluminum, according to Farmers, which blamed a "misunderstanding" from a local claims representative for an email telling one region's PDR's industry there'd be no markup.
The National Alliance of Paintless Dent Removal Technicians and PDR Nation on Friday attacked an email from an Oklahoma City catastrophic response team member which said the insurer would no longer pay for corrosion protection and extra time to fix aluminum panel dents.
The email also described policies — which appeared to have been in place since May — including rules for remove and install procedures and a new classification for $40 oversize dents as "as anything over Silver Dollar size, hen egg size, or double dents."
Farmers late Friday afternoon responded to Repairer Driven News in a statement, calling the aluminum and oversize dent instructions inaccurate.
"Unfortunately, the inaccurate information provided seems to have stemmed from one of our claims representative's misunderstanding, and we have discussed the matter with those involved to ensure clarity," Farmers spokesman Trevor Chapman wrote in an email. "The fact is that our practice is to adjust aluminum PDRs in accordance with the recommended industry best practices. Our practices also will include a 25% markup on aluminum panels and judging an oversized dent to be anything above a half dollar in size. Beyond that, we all know from experience that there are always variables; so, as it relates to the best interests of our customers and the PDR facilities we will continue to address each claim on its individual merit and have ongoing dialogue with the technician or facility handling the repair."
In a follow-up, Chapman wrote Monday that the corrosion protection instructions were also incorrect.
"It is our position that corrosion protection should be the PDR Technician's decision based on the PDR repairs, access and tools utilized in the repair process," Chapman wrote. "If the corrosion protection of the vehicle is damaged during the process, then the application of corrosion protection would be appropriate. Ultimately, the PDR Technician completing the repairs is the individual that must advise us if corrosion protection is required to complete the repairs."
A lack of corrosion protection goes against OEM procedures — a "big" red flag, according to NAPDRT President Tommy Clayton.
An "Ask I-CAR" Q&A also addresses the issue, citing an I-CAR course which recommends corrosion protection for better-safe-than-sorry reasons:
"During the PDR process, it is possible that the corrosion protection materials on the backside of the panel may be removed from the repeated scratching of the dent tool tips, even though the tips may be protected with plastic. Therefore, corrosion protection must be restored to ensure the durability of the repair.
"This is recommended for most PDR repairs, as it is difficult to see if the corrosion protection was removed. It is safer to assume that the finish has been scratched and apply corrosion protection to the panel backside."
Farmers also released a new hail matrix this year; here's a copy provided by NAPDRT. It appears to have been sent out nationally based on indications from various regional repairers, according to Clayton.
Featured image: Farmers logo. (Provided by Farmers Insurance via PRNewsFoto)
Share This: