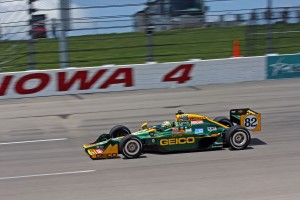 GEICO, like Allstate, was injured by its second-quarter increases in crash frequency and severity, resulting in its auto insurance business dropping to a 1 percent margin.
"As a result, we are implementing premium rate increases as needed," parent company Berkshire Hathaway's 10-Q states.
The 10-Q indicates Berkshire's rates are already 3.7 percent higher than April-June 2014. Berkshire had said in its first-quarter report that it would raise premiums; at that point, they were 3 percent higher than that time in 2014.
And as we noted with the first-quarter rate increase plans, the second-quarter premium bumps are great news for collision repairers trying to justify higher labor rates to insurers, particularly GEICO: Warren Buffett says it's good business sense.
GEICO, the second-largest auto insurer in the country, made $53 million from April-June, compared to $393 billion that time last year.
Based on the data provided by GEICO, which only lists first-half frequencies and severity rather than quarterly ones, comparisons to No. 3 Allstate are difficult. But we can compare it to No. 4 Progressive: GEICO's first-half collision frequency was up 3-4 percent, while Progressive's dropped 1 percent.
However, collision severity was up 6-7 percent at Progressive, while GEICO's property damage and collision severity (frustratingly, it doesn't split off collision severity as it did with frequency) were up 4-5 percent.
Besides the justification for raising rates to recoup expenses (say, buying a bunch of aluminum repair equipment), GEICO's 10-Q also could indicate good news for collision repairers in that it doesn't mention any crackdown on claims handling, as Allstate did in its second-quarter investor analyst call.
More information:
Berkshire Hathaway second-quarter 10-Q
Berkshire Hathaway, Aug. 7, 2015
Share This: