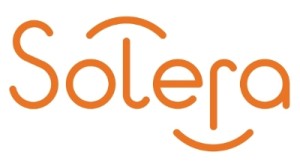 Suncorp, one of the largest insurers in Australia, will use Solera's damage assessment and claims management platform alone in its repairer network starting in October.
Solera, which announced the deal Thursday, said it can give Suncorp data on 95 percent of the Australian car population and decode VIN numbers for 88 percent of it. Solera said its data includes 800 vehicles found only in the Australian market.
Solera said it'd done 20,000 tests to win the business of Suncorp, which one MBA student has estimated was No. 1 in motor insurance with a 37 percent market share. Media reports indicate it and IAG control most of the Australian motor insurance market.
The deal is exclusive; Suncorp's recommended repairer network will only to be able to use Solera's estimating software, Audatex's Chris Iacovou wrote in an email.
"It's an honor to partner with Suncorp to bring the most advanced digital technologies to the Australian market," Solera CEO Tony Aquila said in a statement. "Together, we will deliver superior customer engagement throughout the claims process and, ultimately, the broader insurance experience."
Suncorp also has contracted with Solera for vehicle identification and customer service platforms.
"This is a game-changing opportunity to simplify our motor claims process and make it even better for our customers," Suncorp motor claims head Leigh Bryan said in a statement.
Suncorp also made headlines in late July when it confirmed it would close 10 of its 26 RepairLink estimating centers in Australia, based on a Sydney Morning Herald report.
Meanwhile, Solera announced in early August that AudaExplore had been picked as the exclusive estimating platform for Tesla-certified repair shops.
Mitchell-Toyota deal
Following that Tesla exclusivity announcement, we contacted Mitchell to see if their deal with Toyota — which populates repair procedures and parts for damage to Toyotas and Scions — was exclusive as well.
It's not, according to a Mitchell product management Senior Director Sunil Nayak.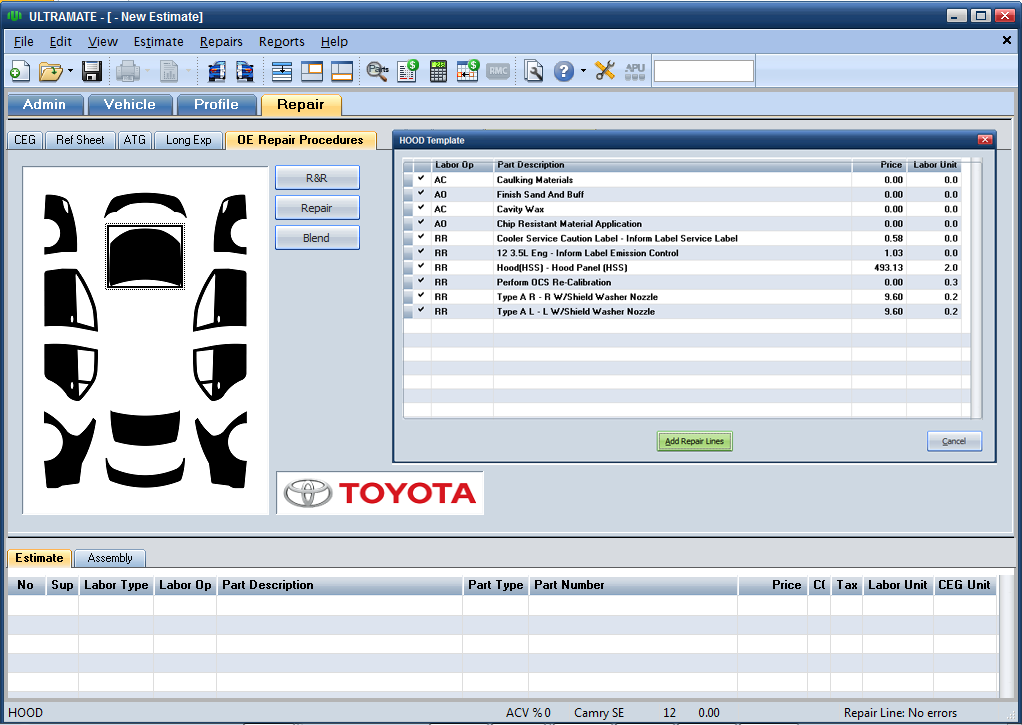 Nayak also told us that Mitchell still hadn't locked in Lexus data under the Toyota partnership, but talks were ongoing.
Here's the full statement:
"While the partnership is not exclusive to Mitchell, we view the inclusion of Toyota Recommended Repair Procedures as a powerful value add to our comprehensive Mitchell Estimating solution. Mitchell and Toyota are in discussions to extend this functionality to several other OEM brands including Lexus. This interest in the Toyota Recommended Repair Procedure workflow is a continuation of the significant interest generated at SEMA 2014."
More information:
"The Suncorp Group Selects Solera's Risk Management Solutions to Simplify the Claims Process and Improve Customer Communications"
Images:
Solera logo. (Provided by Solera)
Mitchell has integrated Toyota's Recommended Repair Procedures within Mitchell Estimating, allowing users of the desktop service to obtain a list of all Toyota's recommended parts and labor for a particular repair. (Provided by Mitchell)
Share This: