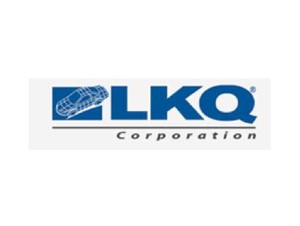 CORRECTION: Though LKQ has indicated State Farm claims are a significant part of bumper sales growth, LKQ's third-quarter 16.6 percent increase in aftermarket chrome bumper sales refers to all repairs, not just those for a single insurer's customers. The article has been changed to clarify this.

LKQ is bullish at the potential for more non-new OEM parts — particularly in Europe, the collision parts powerhouse told investors in a conference call Thursday following the release of its quarterly earnings.
It also described trends driving the parts on the North American continent and answered the now-quarterly analyst inquiry about State Farm's chrome bumper interest.
Overall, LKQ's parts and service revenues grew 6.8 percent organically (not counting acquisitions) worldwide, and 60 percent of its North American parts and service growth ensued from collision parts wholesaling. Quarterly revenue grew 6.4 to $1.83 billion, with net income up 10.7 percent to $101.3 million.
Here's more on these three highlights of the call (see slides here) for collision repairers.
State Farm and bumpers
Total aftermarket chrome bumper usage is up 16.6 percent year-over-year, CEO Robert Wagman said Thursday in response to an analyst's question about State Farm's requests for LKQ parts.
Not all of the 16.6 percent bumper sales growth is tied to State Farm claims. However, LKQ has in the past indicated to analysts that repairs for the nation's No. 1 insurer plays a significant role in increases.
LKQ now has 467 certified parts in its bumper line, he told analysts.
"Very pleased with that," Wegman said. He said the company continues to talk to State Farm about other parts, but there's "nothing more than that."
State Farm in 1999 announced it would temporarily cease writing estimates for aftermarket collision parts, and it appears State Farm claims began receiving them again sometime between then and 2014, when Seeking Alpha transcripts confirm State Farm was using parts again from LKQ.
Wagman told investors on April 29, 2014, that the insurer's return to LKQ certified aftermarket chrome bumpers came "in close conjunction" with its partnership with PartsTrader, according to a Seeking Alpha transcript.
Non-OEM sales in the U.S. will grow…
Alternative parts penetration reached the 36-37 percent range in the U.S., and "it's really moving," Wagman said.
"In North America, I am encouraged by the trends in miles driven, the continued growth in the average number of parts per claim, the increase in the per-unit share of APU, the increased cost of repairs, pushing carriers to seek alternative parts to lower their costs and the consistent pipeline of acquisition opportunities we are witnessing across all of our business lines," he said.
Wagman described a "robust increase" in the number of available certified aftermarket parts, with the amount of certified SKUs up 34 percent from 2014.
"This trend bodes well," he said, as more new vehicles hit LKQ's "sweet spot" of 3-9 years — "an ideal age range for alternative part usage."
…And in Europe, they might really grow
Wagman agreed with an analyst that LKQ was at the "tail end" of new branches in the United Kingdom, which would mean fewer revenue growth spurts created by presences in a new market. The company should have 200 by the end of the year and has said the "right number" is 225, according to Wagman.
But that's just the foundation to grow by selling more types of parts across the country, he said.
"The new part introductions are going to be huge for us," Wegman said.
LKQ plans on bringing remanufactured and recycled parts to the British Isles, he said. "There's a lot of opportunity to bring the products we have here in the U.S. over to the U.K."
And with the average car in Britain 7.8 years old and 8.6 years in the rest of Europe, LKQ should have a "nice tailwind," Wegman said.
LKQ also hopes to spread parts on the continent, particularly in the "Benelux" region (Belgium, Netherlands, Luxembourg), through Sator and by fostering more non-OEM usage among European repairers and insurers.
It plans to use its experiences with 17 insurance carriers in the United Kingdom as a "launching pad" for their policyholders on the continent, Wegman said.
"We have those relationships already built," he said, and the vendors are the same as in Britain.
Right now, OEMs have a 93 percent parts market share in Europe. That's a lot of room to grow if LKQ can compete.
"Lots of opportunity," Wegman said. "We've been very successful in the U.K."
He said alternative parts were in the "9-plus" percent of United Kingdom market share, up from 7 percent in 2012.  Non-OEM parts grew 34 percent year-over-year last quarter in Europe, according to Wegman.
Wegman told an analyst it'd likely be easier to make the case for alternative parts when OEMs have such a grip on the market. However, one must convince buyers they're an adequate substitute.
"The initial pushback comes at the beginning," Wegman said. Following that, he said it subsides.
Bonus fourth tidbit: Other macro trends matter
For obvious reasons, our coverage focuses on the collision repair wholesale business.
However, some repairers and recyclers might want to check out the full call for LKQ's interesting quarterly comments about self-service parts, exchange rates and scrap prices — three huge factors also affecting its business.
More information:
"LKQ Corporation Announces Results for Third Quarter 2015"
LKQ, Oct. 29, 2015
Featured image: The LKQ logo. (Provided by LKQ)
Share This: