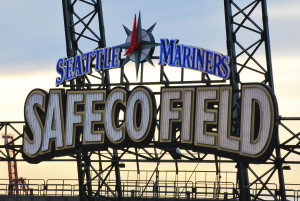 The Safeco and Liberty Mutual direct repair programs have been merged into the Personal Insurance direct repair program and will be overseen by a single team, Liberty Mutual told auto body shops Monday.
The change took effect Monday, according to an email from the insurer provided to Repairer Driven News.
The email from an Auto Physical Damage executive also describes a "three zone structure" and Quality Assurance Re-inspector/Direct Repair Program Appraisal Auditor territory revamp.
The QAR/DRPA reshuffle will "assign one administrator to each shop," which seems to be a reference to a single person representing both programs given the statement, "As territories are adjusted, your DRPA/QAR contact will be updated within Performance Gateway."
Anyone from the Safeco Guaranteed Repair Network should update their estimate note template with the new administrator's details ASAP, the executive wrote.
The rationale for the change isn't really described except in vague terms.
"Throughout the review of our processes, our priority has been to maintain the day-to-day successes of our operations and minimize changes to our staff," the Liberty Mutual executive wrote. "This new structure will ensure continued focus on our strategic priorities, align APD appraisal operationally across our major channels, and position our strong talent and scale for continued growth in APD claims."
Phone and email messages late Monday afternoon to Liberty Mutual seeking comment were unreturned as of early Friday evening.
Expenses, claims outpace premiums
We wonder if the move has anything to do with Liberty Mutual's personal lines financial performance.
Third-quarter Liberty Mutual financial data has been delayed. However, the company's second-quarter global personal lines business — Liberty Mutual doesn't break out the U.S., unfortunately — saw its combined ratio rise 1.4 points over last year to 85.
A ratio of 100 means that segment broke even, with enough premiums to pay all expenses and losses. Anything higher indicates red ink; anything lower indicates profit.
That segment is 60 percent auto insurance and 40 percent homeowner's. Once you account for catastrophic losses and losses from the prior year, the company lost money in the second quarter with an underlying combined ratio of 101.6, up from 99.5 in 2014.
If this continued in the third quarter, it might prompt tougher claims handling from Liberty Mutual if it hadn't already. We wonder if this realignment indicates as much.
Other recent correspondence provided to Repairer Driven News does indicate a greater emphasis on auto claims cost-cutting.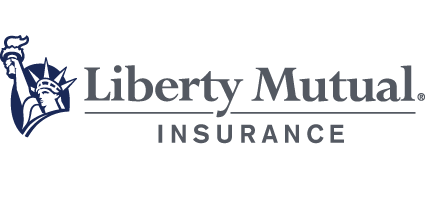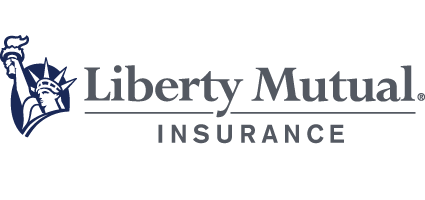 Certified aftermarket
On Nov. 3, Liberty Mutual told its Guaranteed Repair Network that APU had been asked to make "certified aftermarket crash parts as well as OEM equivalent non-crash parts" available to them in third-party liability searches.
The email by a Liberty Mutual claims manager to a shop seems to suggest shops should consider the parts on third-party claims but doesn't appear to mandate them.
"The certified crash parts are independently tested to meet industry quality," the manager wrote. "Aftermarket crash parts do not include structural parts or safety items. The addition of these parts will expand the opportunity to locate quality parts that meet industry and customer expectations."
It's ludicrous to think a third-party claimant would have "expectations" of non-OEM parts unless their vehicle was quite old. It's one thing to give aftermarket parts to a Liberty Mutual policyholder who's willing to trade a discount for them. But there's no justification in shortchanging a person hit by a Liberty Mutual customer.
In Liberty Mutual's defense, other insurers also have allegedly been less than solicitous to third parties struck by their policyholders. Quite frankly, it's to Liberty Mutual's credit they held out this long on generic parts.
Acceptable certifications included CAPA, NSF, Diamond Standard and AQRP (a LKQ program handled by NSF), according to Liberty Mutual.
"These parts will carry a lifetime warranty and, as with all alternative parts, they are covered by our Liberty Mutual Parts Guarantee," the manager wrote.
Should the recipient repairer want to use aftermarket parts outside of the certified ones through APU, they were asked "verify that the parts are equivalent to OEM quality." Good luck on the verification. Hope you've got your crash-test facility and metallurgy testing equipment handy.
Instructions on setting up APU to show the parts can be found in Performance Gateway, the company states.
Liberty Mutual did not respond to an email request Monday for more information about the aftermarket parts policy.
Non-captured jobs
Finally, Liberty Mutual this summer told Guaranteed Repair Network shops it would come after them for refunds on non-captured appraisals. The announcement from a direct repair program executive appears to have come out before Liberty Mutual released the second-quarter results on Aug. 12.
"These will be handled on a case by case basis but we will not continue to absorb the monetary impact of the mistakes from one of our Guaranteed Repair Network shops," a message provided to Repairer Driven News states. "We should all know Audatex and our SOP. Proper use of these tools should prevent mistakes on our appraisals. We should all be reviewing our appraisals prior to locking them to assure accuracy. Should our in house DRPA team identify a missed opportunity on a non captured job, be prepared for the possibility of a refund."
Liberty Mutual did not respond to email requests for comment on the message or the definition of a non-captured appraisal.
Images:
Safeco Field. (jhutchin/iStock Editorial/Thinkstock file)
The Safeco and Liberty Mutual direct repair programs have been merged into the Personal Insurance direct repair program and will be overseen by a single team, Liberty Mutual told auto body shops Monday. (Leightonjamesphotography/iStock/Thinkstock)
Share This: