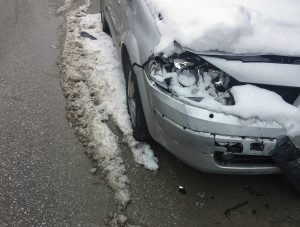 A Mitchell analysis reveals that insurers and shops should expect more total losses and costlier repairs not in the heart of winter but rather the months leading up to it.
"We see a big spike in total loss frequency" in November and December, Mitchell industry relations Vice Persident said in a webinar Tuesday.
It sounds counterintuitive, Horn wrote in the fourth-quarter Industry Trends Report. But as he noted there and in a webinar Tuesday, it makes sense when you think about possible driver behavior.
People drive more miles and less cautiously during the months streets have lighter snow but take more care or are outright snowed in during the roughest conditions, Horn theorized.
Non-paintless dent repair estimates see 1.5 more parts in the "early part of winter," according to Horn, an indication of greater crash severity.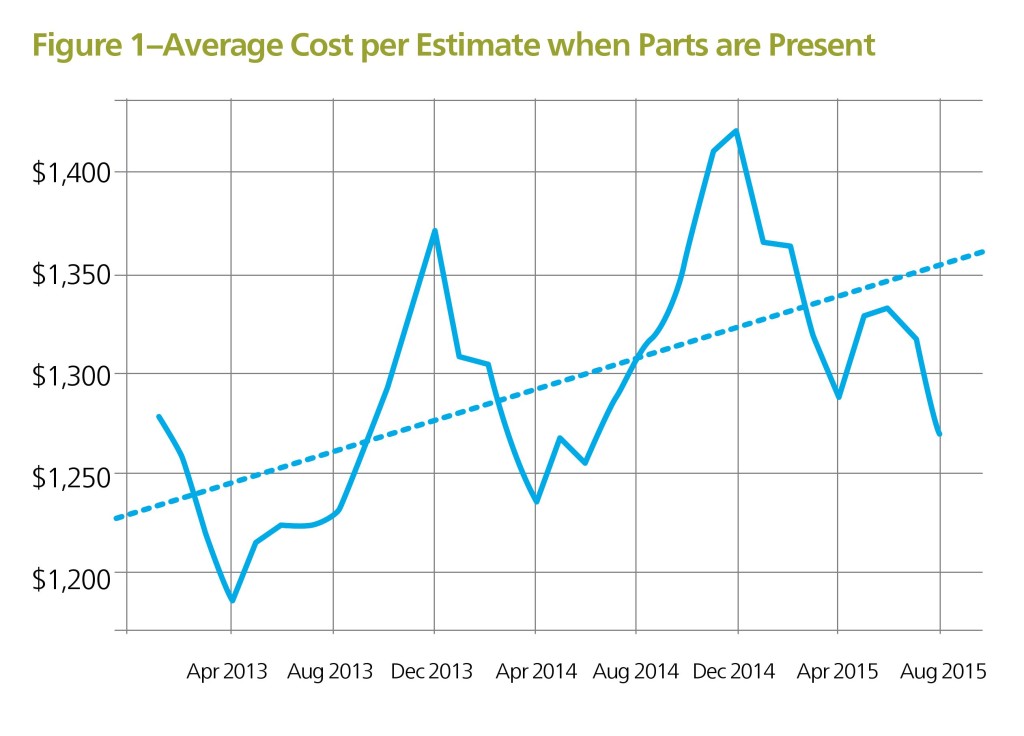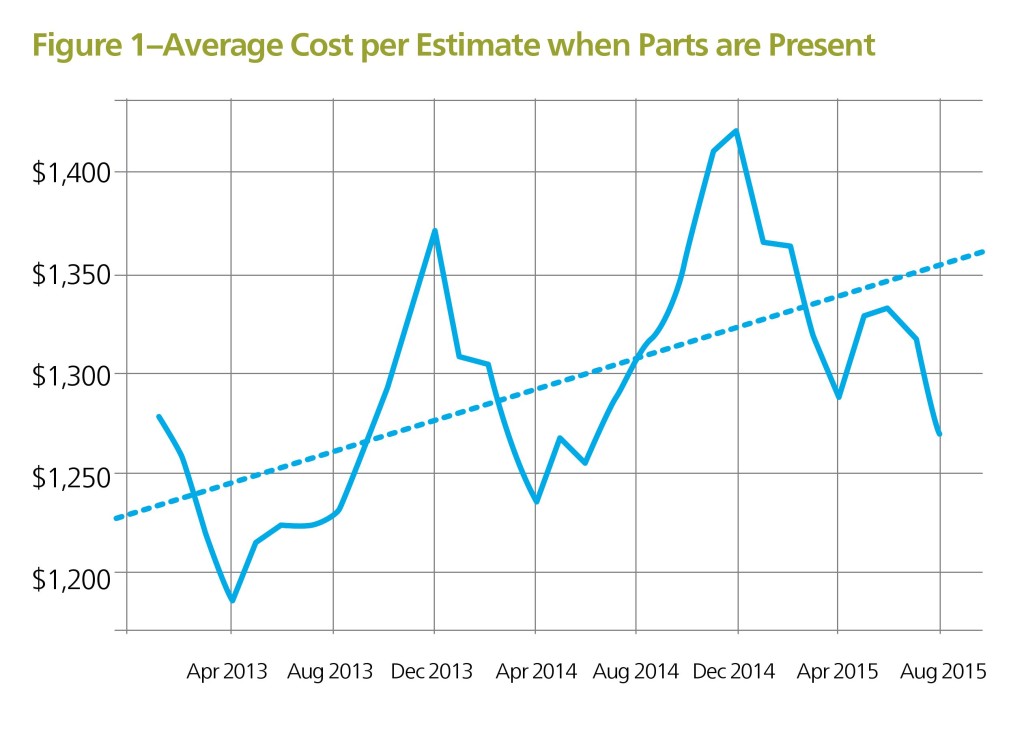 Knowing the higher severity, shops should expect more tows rather than drive-ins during those months, Horn said.
Insurers should mull altering staffing practices to total-out cars quickly, he advised. It's common to be short-staffed around the holidays, but that's when more field insurance personnel might be needed. In addition to preserving customer satisfaction with a quicker resolution, the meter's running on a rental car.
Another interesting winter weather statistic: Total loss payouts can be lowest during the months with the highest total loss percentages. That demonstrates the "winter beater effect" of people driving their junkiest vehicles during poorer conditions, according to Horn.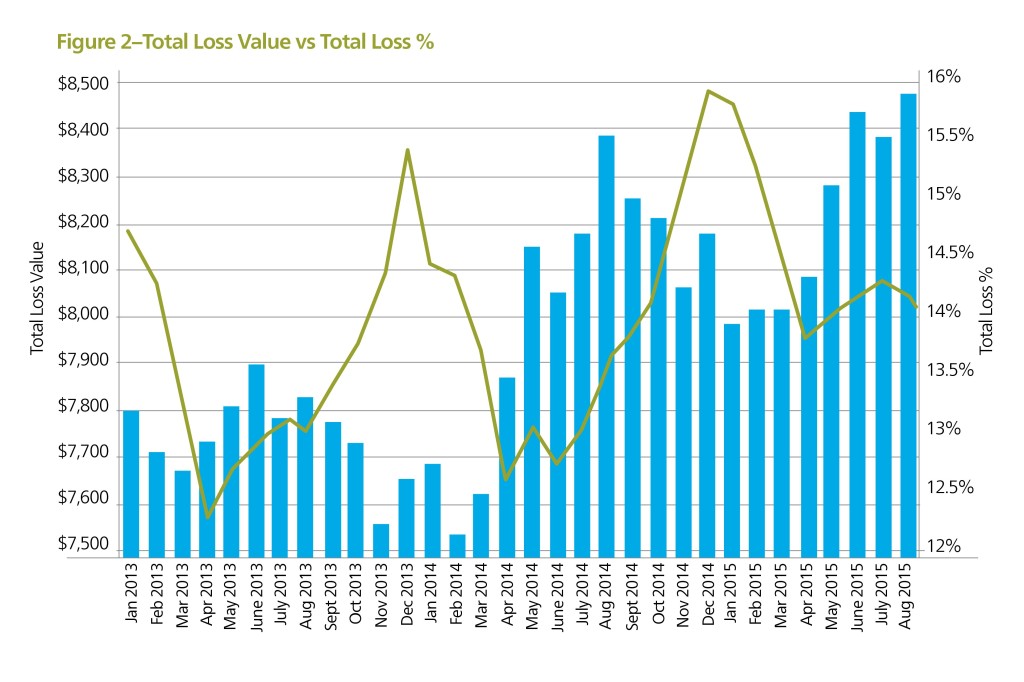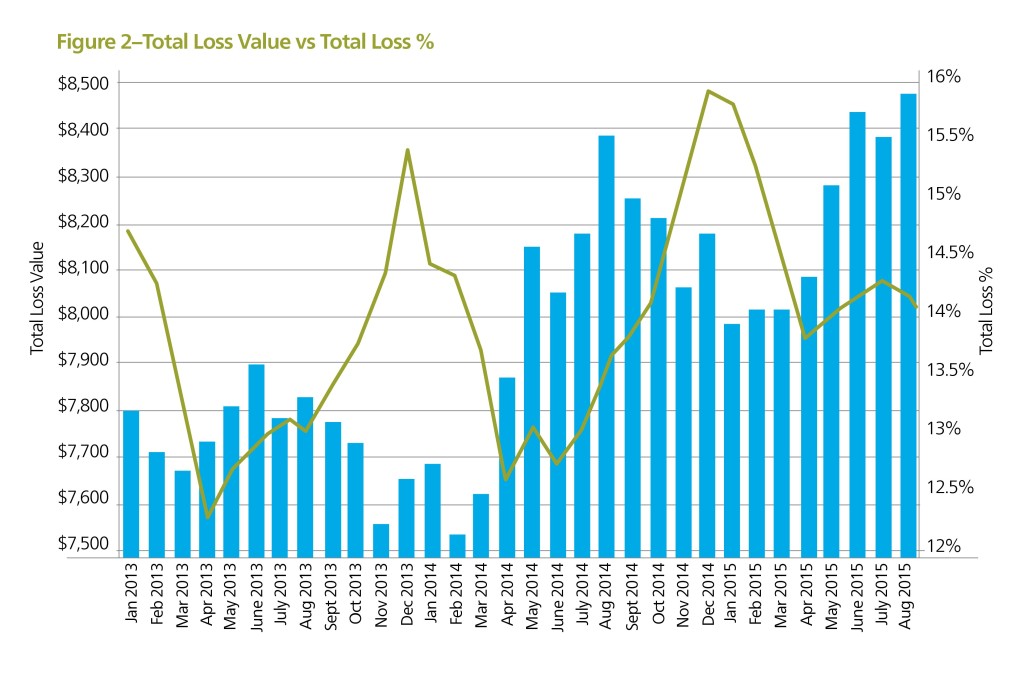 More information:
Mitchell fourth-quarter Industry Trends Report
Mitchell, Nov. 10, 2015
Images:
A Mitchell analysis reveals that insurers and shops should expect more total losses and costlier repairs not in the heart of winter but rather the months leading up to it. (KeremYucel/iStock/Thinkstock)
"We see a big spike in total loss frequency" in November and December, Mitchell industry relations Vice Persident said in a webinar Tuesday. (Provided by Mitchell)
Another interesting winter weather statistic: Total loss payouts can be lowest during the months with the highest total loss percentages. (Provided by Mitchell)
Share This: