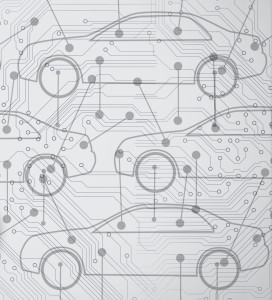 False advertising of Opt-OE parts doesn't happen much on Solera's APU parts system, an APU executive said recently, but the company wants to know about it if it does.
The comments came as part of an extensive interview with APU supplier relations manager Daniel Fernandez delving into how the parts company linked to AudaExplore handles the murky and sometimes misleading repair concept of "Opt-OE" parts.
Some automakers have formal alternative parts programs, selling surplus, cosmetically damaged or remanufactured parts. Others don't at all. Yet terms like "Opt-OE" and "surplus OE" get thrown about by parts vendors, particularly online, for components which may or may not stem from the official programs.
This concept arose in a Hyundai lawsuit against Rydell accusing the vendor of selling improper and possibly counterfeit parts as surplus. The lawsuit has since been settled. In another instance, a supplier who thought he was selling an Opt-OE U.S. BMW taillamp sold a European light and fried a car's electronics.
So it seems as though it could be difficult for a collision repairer, insurer, DIYer — or even a supplier — to know if paying for Opt- or surplus OE is really buying an Opt-OE part sanctioned (and in some cases, warrantied) by the automaker.
IPs respond
We contacted the three major IPs for how they vet the vendors displayed in their estimating services or affiliated programs who are advertising Opt-OE items. We were trying to find out what check there was to determine what vendors list as "Opt-OE" or "surplus OE" truly is through a formal OEM "Opt-OE" program.
For two of the three, it's essentially left up to the seller to list parts honestly. The third didn't respond.
APU, an optional service for users of fellow Solera company AudaExplore, was the only one of the information providers or affiliated programs which agreed to a full interview on how its estimating service handles vendor quality control with respect to Opt-OE advertising.
CCC provided the following statement:
"CCC has an open platform that allows insurers, repairers and parts suppliers to exchange information. We continuously work to maintain a high standard for the quality of data that is shared.  CCC is an information services provider, and individual participants are in the best position to identify and select the parties with which they conduct business."
We contacted Mitchell, giving a loose deadline of the next week but keeping the date flexible. Mitchell indicated it wouldn't have anyone to contribute.
"My spokespeople are currently unavailable, so Mitchell will have to pass on this opportunity," Mitchell spokeswoman Adrianne Buchta of Lewis PR wrote in an email. "Appreciate your reaching out. Hopefully we can contribute next time."
APU, which bills the buy side of insurers and shops for using the program rather than the vendor sell side, adds suppliers at the request of shops or insurers. (Oddly, it still allows "confirm call" vendors which can't live-update parts, which seems to defeat one huge benefit of electronic parts procurement over "call and fax.")
It controls quality by the fact that a user vouched for a supplier, Fernandez said.
"We vet our suppliers," he said.
Some APU users vet vendors more thoroughly than reflecting on the past business relationship, he said. Liberty Mutual, to its credit, has actually gone out and checked out actual supplier inventory to ensure what customers would buy is "not a Chinese part" or some other problematic component.
"They have gone beyond," he said.
But the number of supplier-billed "Opt-OE" parts which end up not being truly Opt-OE is slim, he said.
"It's so minute," Fernandez said, likening it to a tiny fraction of a percentage point.
"Honestly, its more of an education," he said.
It's rare that a supplier is being outright deceptive and labeling something as official Opt-OE that they know isn't.
"We just haven't seen that a lot," he said.
Should other parts count as Opt-OE?
Of course, the existence of official Opt-OE programs — as well as automakers who don't have such programs — ought to be a tipoff for suppliers.
Did you buy the part from a formal Opt-OE program? Then it's Opt-OE. Everything else: It's grey market — particularly for companies like Toyota and FCA which don't have Opt-OE programs.
However, Fernandez argued that other parts had a legitimate right to be called surplus OEM even if they weren't through a formal program. What about new-car dealers, which sold unused parts during the recession to cope with plummeting car purchases? he asked.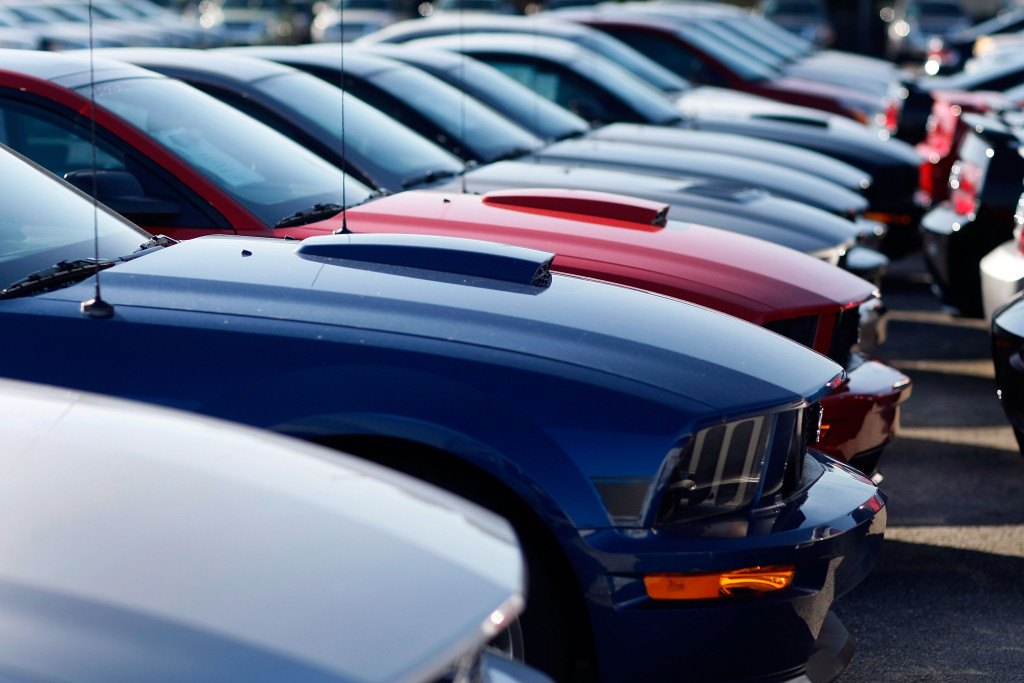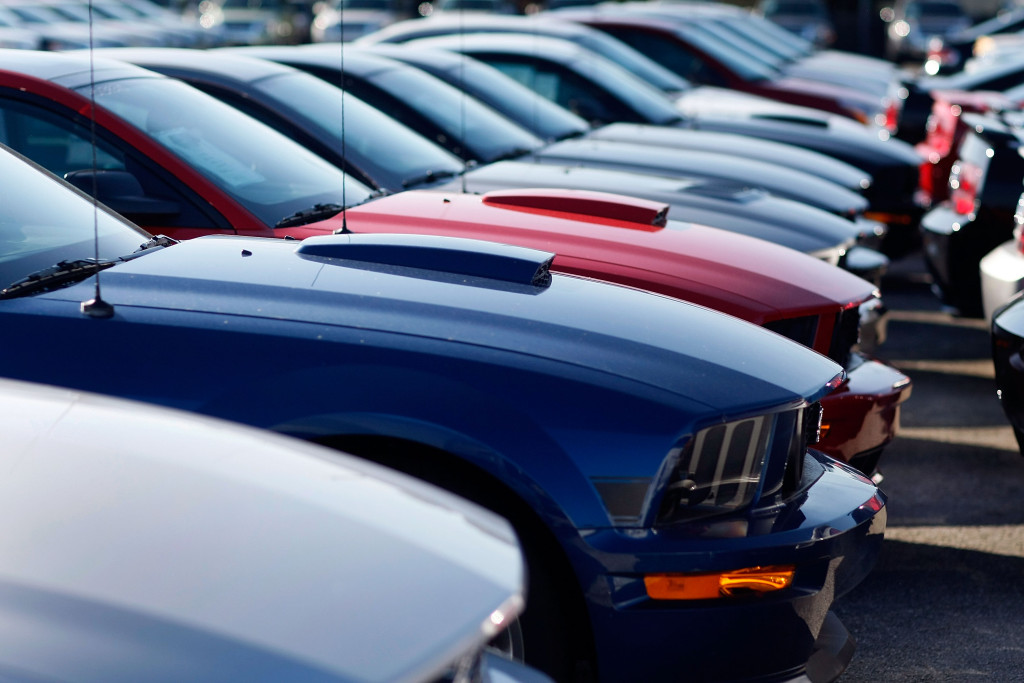 "Whoever buys those parts….would sell as OPT OE or Surplus OE and discount under MSRP," he wrote in a follow-up email. "A shop has no incentive to buy at full MSRP from a recycler or part distributor so that is why they discount and call it OPT OEM, or Surplus OE.  It's a new part at a discounted price.  The mark up on those parts from the dealer is quite high, so the dealer is still making good margins…just not as much as they would at full MSRP price.
"This really isn't that prevalent today as the dealerships aren't in the crunch that they were in 5 or 6 years ago.  Today the manufacturers (Chevy, Ford, and now others) have realized that instead of throwing away surplus factory parts, or slightly blemished factory parts that they can make revenue off of those parts through alternative distribution channels.  Thus the increase of more Surplus OE parts in the market place today."
This practice of course muddies the "Opt-OE"/"Surplus OE" definition, not to mention raising its own questions related to OEM-dealership relations and OEM price erosion — which affects shop margins.
Report it
Regardless of one's stance on that issue, if a shop or insurer suspects a part of being advertised incorrectly, they should report it to APU.
"We would work it," Fernandez said.
And APU does get complaints, he indicated, though there's probably only less than 10 cases a year to investigate.
"It can be very accusatory up front," he said. Often, it ends up being the lack-of-knowledge scenario referenced earlier.
Fernandez said that a supplier would be probably be allowed a warning, but the next offense would result in "probably some type of activity." Either the insurer using the network would cut the supplier, or APU would do so itself. (APU also vows to do this with "confirm call" suppliers who aren't frequently and accurately updating parts.)
"We would pretty much nip that in the bud pretty quickly," he said.
Unlike some competitors who might set up the marketplace and wash their hands of what happens inside of it, "we stay inside of the circle," Fernandez said.
"We want them (customers) to know that we're engaged," he said. "That we do care."
Images:
False advertising of Opt-OE parts doesn't happen much on Solera's APU parts system, an APU executive said recently, but the company wants to know about it if it does. (Wavebreakmedia Ltd/Wavebreak Media/Thinkstock)
Ford Mustangs sit on a sales lot at a Miami dealership Dec. 2, 2008, in Miami during the recession. (Joe Raedle/Getty Images News/Thinkstock file)
Share This: