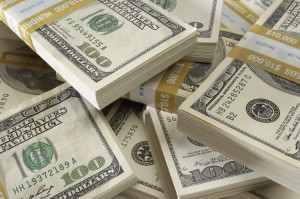 Despite more claims in the third quarter of 2015, Progressive CEO Glenn Renwick stressed to investors that he still expects auto crash frequency to fall over the next three decades.
That theory is worth noting by collision repairers, as frequency and severity have just as much of an impact on that industry as they do on insurers.
Fewer crashes means lower volume as well as potentially lower rates (particularly for Progressive's Snapshot telematics customers). These two variables could in turn have indirect ripple effects on other factors relevant to the industry.
Here's a little more on Renwick's hypothesis as well as two other takeaways from Progressive's No. 6 third-quarter earnings call. Find out more about Progressive's raw rate, frequency and severity numbers as well as those of its competitors Allstate and GEICO here.
---
Third-quarter insurer earnings on RDN
---
Frequency: Look long-term
Analysts asked several questions about the short-term increase in claims frequency, but Renwick was confident the statistic would fall long-term.
"Frequency is going down," he said. In fact, he said, it could even drop more over the next 30 years than it had in the past 30.
Responding to one's analyst's question, Renwick wouldn't credit Snapshot for better Progressive frequency management than competitors.
"Frequency is what it is," Renwick said. "We're not living on a isolated island from our competitors." It's the same "ecosystem," he said.
He did note that every insurer has a different mix of customers nationwide, so frequency trends within a single state (such as New York) could have a greater impact on one or another insurer based on their mix of customers.
Thus, Renwick said, Snapshot in attracting lower-frequency drivers might eventually have some impact on Progressive's mix and therefore its frequency trend. This of course wouldn't mean fewer accidents nationwide necessarily — only fewer claims reported to Progressive.
However, Progressive will concentrate its efforts primarily on driving down severity.
"Most of our effort is around managing severity," he said, likely referring to the bodily injury claims frequently discussed in the Nov. 6 investor call.
He said that he saw through subrogation and other factors that there was "high variance" in how well his competitors manage claims.
Bodily injury claims: Progressive getting stricter
It's unclear from the call what Progressive has planned regarding property damage severity, but Renwick definitely indicated the insurer had taken a harder line — accuracy, the insurer calls it — on bodily injury claims. Such bills can hit an insurer much harder than a collision claim.
"We are in a very nice position with our severity management, specifically on our bodily injury claims," Renwick said.
Renwick described a "very orchestrated" effort by the insurer, including "managing the specials appropriately," referring to medical bills versus the pain and suffering "general" claims.
"There are literally hundreds of ways to do that and to do it accurately and correctly," he said. This included looking at the liability assessments of the incident to look at contributory factors, among other initiatives.
"We're seeing some very positive results from them," Renwick said.
In fact, bodily injury severity was down 5 percent for the quarter and 2 percent for the first nine months of 2015, and Renwick said most of that was related to "active management as opposed to mix-driven"
Again, no mention was made of auto collision severity management. But the company seems Flo-excited over how it's handling auto bodily injury.
Rates
As Renwick has said in the past, Progressive's strategy has been to nudge rates up slightly over time in anticipation of future claims frequency and severity so "we don't shock the consumer." (It also helps that the company promises lower margins to investors in the form of its target combined ratio.)
Renwick recalled a Progressive comment made at an investor relations meeting: "Three ones are better than one three."
"We almost certainly will have to take some rate in all channels over a reasonable period of time," Renwick said. "This is not an industry where it's yet systemically going down"
The real question is "can we match that in small increments and stay right with inflation?" according to Renwick. He thinks so. The goal is to "stay on the crest of the breaking wave."
The company determines rates by what it calls pure premium pricing, which weigh longer-term frequency and severity to decide what to charge customers.
"That's going on on a daily basis, and I mean daily," he said.
Price points change three or four times a year in various markets, according to Renwick, and the more prices change, the more it can adapt.
So be sure to point that out the next time a Progressive adjustor or DRP contract refuses to pay more than a certain rate. You're just doing your own "pure premium" pricing.
More information:
Progressive "Next" third-quarter report
Progressive, Nov. 5, 2015
Progressive third-quarter earnings call
Progressive, Nov. 6, 2015
Featured image: Progressive reported third-quarter earnings earlier in November 2015. (moodboard/moodboard/Thinkstock)
Share This: