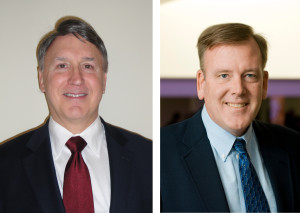 SCRS will offer the industry free copies of what it described as two "pivotal" presentations on auto body substrates from its 2015 OEM Collision Repair Technology Summit at SEMA.
Parties interested in learning about the history, current state and future of aluminum and steel in vehicle structures and exteriors should register here to receive free downloads of presentations by Kaiser Aluminum engineering and technology Vice President Doug Richman and ArcelorMittal automotive product applications Director Dr. Blake Zuidema.
SCRS: Free downloads of aluminum, steel presentation slides 
Auto OEMs show little signs they'll slow their push to reach aggressive gas mileage and safety targets through advanced versions of two substrates. Producers of both metals also continue to develop stronger, lighter alloys.
It's vital shop technicians and owners stay informed about new generations of steel and aluminum to avoid getting left in the dust (or sued) because of a lack of training and equipment related to the latest forms of the substrates.
---
More SEMA coverage
"SCRS Releases Aluminum and Steel Presentations From 2015 OEM Collision Repair Technology Summit at SEMA"
Society of Collision Repair Specialists, Dec. 22, 2015
Link to free aluminum and steel SEMA OEM Collision Repair Technology Summit presentations
SCRS, Dec. 22, 2015
Featured image: Doug Richman, vice president of engineering and technology for Kaiser Aluminum, left, and Blake Zuidema, director of automotive product applications for ArcelorMittal, will speak Thursday, Nov. 5, during the Repairer Driven Education SEMA series in Las Vegas. (Provided to Society of Collision Repair Specialists)
Share This: