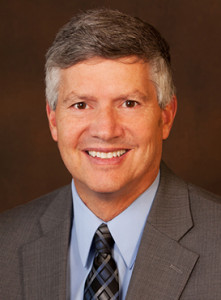 Telling Utah Political Capitol that a company actually did this twice, a state senator is trying to enact a ban on insurers removing automatic payments from residents who've already cancelled their policies.
"Now, at this point you are probably asking yourself 'wait, isn't that already illegal?' After all, it certainly feels like it should be," Utah Political Capitol blogger Curtis Haring wrote Tuesday.
But sometimes common sense isn't necessary codified into law, based on the political news blog's report and state Sen. Wayne Harper's account within it.
A constituent's auto insurance policy had ended, and they switched carriers and canceled automatic payments to the old insurer.
"Two months later … the former insurance company restarted the auto payment from their checking account, stopped it after the constituent called, and then a couple months later restarted the auto payment for the cancelled policy," Harper, R-Salt Lake County, told the blog.
The article doesn't speculate whether ineptitude or unethical behavior led to the new payments.
Senate Bill 11 only singles out auto insurance carriers, which collision repairers might find amusing. It fines insurers who reinstate a policy without the former customer's consent or who persist in collecting automatic payments for a cancelled policy $2,500 for every offense.
Harper introduced the bill earlier this month. It has not yet received a formal committee hearing, though the Transportation Interim Committee has supported it.
SB 11 doesn't appear to have a House sponsor.
Be heard: Utah legislator contact information can be found here.
More information:
"Flagged Bill: SB 11 – Cancellation of Auto Insurance Coverage – Sen. Wayne Harper"
Utah Political Capitol, Dec. 22, 2015
Featured image: Utah state Sen. Wayne Harper, R-Salt Lake County. (Provided by Utah Legislature)
Share This: