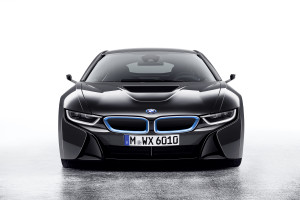 In another foray towards reducing side-view mirrors with cameras, BMW presented Tuesday an i8 Mirrorless concept it touted as safer and more aerodynamic for customers — a concept with the potential to affect collision repairers and aftermarket mirror manufacturers.
BMW wrote in a press kit it uses two "insignificant looking cameras, accommodated in aerodynamically optimised holders," on the sides of the concept i8. Software merges their images with those from a camera above the rear window into a single panorama on a high-res screen where the rearview mirror would normally be.
The screen itself is nearly a foot wide and nearly three inches high, which BMW describes as "rather bigger" than a typical rearview mirror but with a "more appealing look."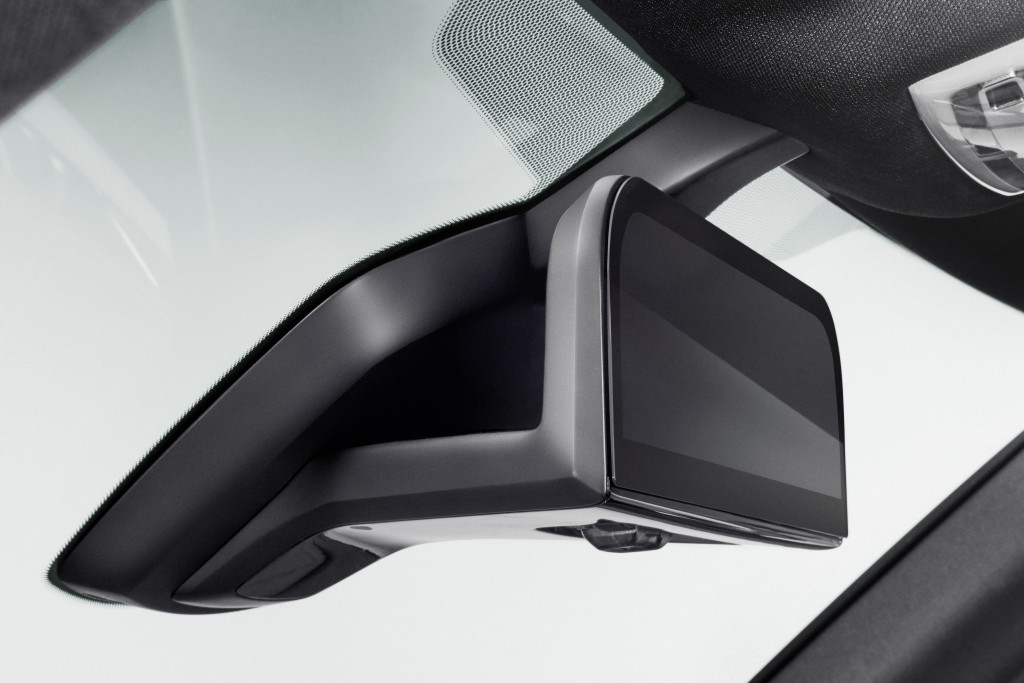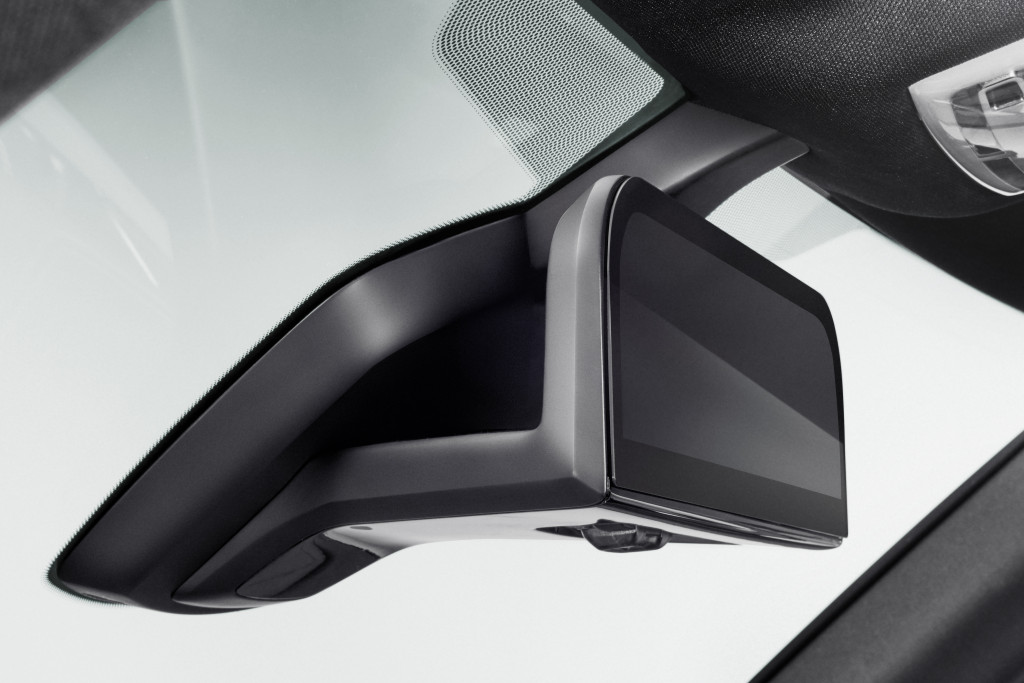 "The image of the traffic behind the car covers a greater viewing angle than could be observed using the interior and exterior mirrors.," BMW wrote. "No adjustment of the cameras is necessary. Even relatively small and very dynamic road users like motorcyclists are recorded either by the camera or directly in vision from the side window. Dangerous blind spots have been consigned to the past."
Which sounds pretty impressive, though technically dangerous blind spots have are sort of being consigned to the past with sensors on newer vehicles today. But the concept goes beyond that, according to BMW. It would keep tabs on the camera input and alert the driver if a fast-moving car in another lane poses a threat or a cyclist nears the vehicle. The system also can swivel the camera as the driver turns a corner. (Though hopefully you're looking at the windshield, not the rear-view mirror, when you turn.)
Also useful: The system could be adjusted for glare, convenient at night, and like rearview cameras today, lines help a driver park.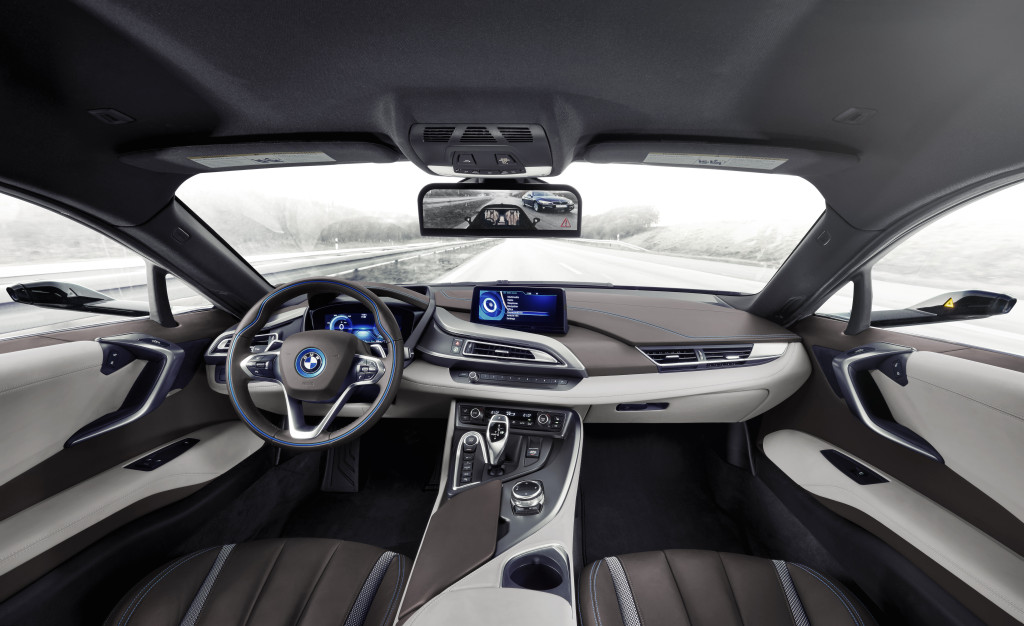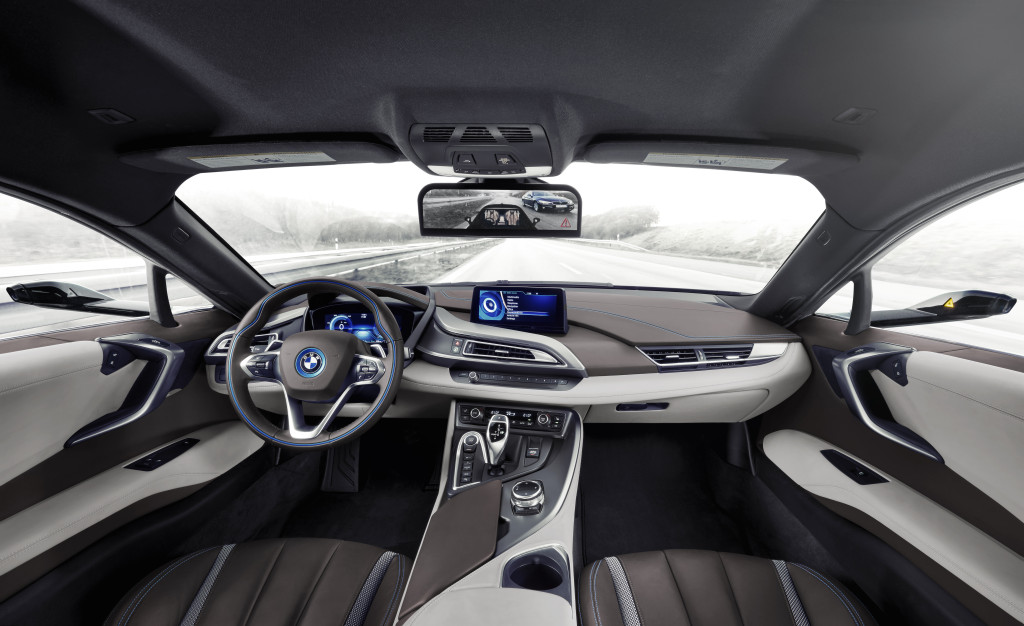 The future
Essentially, the system sounds like a natural upgrade to the rearview cameras becoming more frequent today. It would provide an i8 driver with more information and more help interpreting that information, a useful stopgap in a fleet in various stages of getting smarter.
For example, just because some cars behind you will be able to automatically switch between high and low beams doesn't mean all cars will — and so the glare adjustment might help. The upgraded blind-spot warning would also help until the car in the other lane or the i8 advance to the point where they prevent collisions regardless of the driver's attention.
Finally, the improved aerodynamics hinder noise and help fuel (well, electricity) economy.
In terms of resistance to the elements, the lens is a dirt-repellant and heatable Gorilla Glass Type 2 which BMW claims "does not require servicing so as to be able to always provide a reliably high image quality under all traffic conditions, during any weather and in all lighting conditions."
Now this is a concept, and it's probably not hard to get it to work in the trying conditions of a Las Vegas CES test drive. But odds are good this sort of thing will overcome regulator resistance and find a home on a real car. (Here's an interesting Wired counterpoint.)
The NHTSA signed an order in March 2014 mandating rear-view cameras be standard by 2018, and the Auto Alliance the same day urged them to allow cameras instead of normal side-view and rear-view mirrors.
"Today, the Alliance is petitioning NHTSA to allow automakers to use cameras as an option to the conventional side-view and rearview mirrors," the Alliance said in a statement. "Today's mirrors provide a robust and simple means to view the surrounding areas of a vehicle. Cameras will open opportunities for additional design flexibility and innovation. This idea has been in development since the 1990s, when the U.S. Department of Energy partnered with automakers to produce an energy-efficient concept car with cameras instead of side-view mirrors."
Mirrors and the collision repair business
As a collision repairer, there are two things here that could affect your business — one for the better, one for the worse. First, the bad news: Fewer crashes and sideswipes mean less work.
But the good news: Any replacement sideview cameras integrated into a broader system would have to be OEM unless customers, insurers and regulators are utterly out of their minds.
Mitchell industry relations Vice President Greg Horn wrote in an September email that mirrors are affected in 26 percent of insurance claims logged by his estimating service.
However, that masks an even higher damage rate, according to Horn. Given the average deductible of $600 found by Mitchell, customers often will pay out-of-pocket instead of filing a claim if damage is limited to the mirror, he wrote. Also, recycled doors installed during a repair often include a mirror, which further "dilutes the involvement rate," he wrote.
CCC industry analyst Susanna Gotsch wrote in an email in late September that about 575,000 mirrors looked to be replaced this year out of a total of 13 million claims, but "keep in mind that these are claims counts.  I suspect that many times that mirrors are hit in parking lots that a claim is not made, rather paid out of pocket too."
If the number of non-total loss collisions was really more like about 18-19 million, she wrote, 800,000 mirrors could be in play.
She also provided a great chart showing us replacement rates and OEM/non-OEM breakdowns as of Sept. 22:

More information:
"BMW at the Consumer Electronics Show (CES) 2016 in Las Vegas."
BMW, Jan. 5, 2016
Featured images: In another foray towards reducing side-view mirrors with cameras, BMW presented Tuesday an i8 Mirrorless concept it touted as safer and more aerodynamic for customers — a concept with the potential to affect collision repairers and aftermarket mirror manufacturers. (Provided by BMW)
Share This: