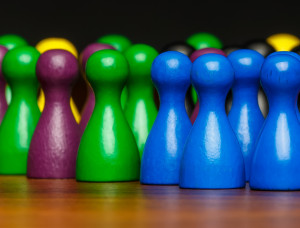 Major collision repair groups continued to add to their chains in 2015, and while there might be fewer midsize MSOs to buy or franchise, they're likely to continue scooping up shops across the country to bolster their networks.
The chains still make up a tiny percentage of the 35,000-shop collision repair industry. But industries have a habit of consolidating, money for private equity investment seems plentiful, and it's safe to say the large operations will continue to be a major story and growing industry force in 2016.
We reached out to some of the major non-dealership players, including franchise companies CARSTAR and Fix Auto USA, to find out their 2015 shop growth and tallies as well as their plans and industry consolidation insights for 2016.
Finally, we asked about a recent analyst prediction that one big MSO would buy another soon. Here's what we found out.
2015 EOY tally
ABRA: ABRA didn't respond to two email requests for comment. Dec. 21 , 2015, FenderBender coverage — the latest 2015 data we could find — announces Abra's shop tally at 335 locations in 24 states. A Dec. 2, 2014, news release, the closest to Jan. 1, 2015, we could find, puts the count at more than 250 locations. Approximately +85 net growth.
Boyd/Gerber: Boyd had 342 shops in the U.S. (304) and Canada (38) at the close of 2015, up from 316 (278 U.S., 38 Canada) in 2014, Craig MacPhail of Boyd/Gerber investor relations wrote in an email. +26 net growth.
"In 2015 we acquired our first locations in Utah (4) and acquired our first location in Oregon," he wrote.
Caliber Collision: Caliber responded but opted not to participate. "(W)e're going to pass on this one," Chief Marketing Officer Greg Clark wrote in an email.
As with ABRA, we tried to piece together what we could from Caliber's news release tallies. A Nov. 17, 2014 acquisition announcement put their count at 203 shops, and a Dec. 21, 2015, news release places Caliber's shop tally at 353 repair facilities. Assuming those numbers accurately reflect the end of 2014 and the end of 2015, that's roughly +150 net growth.
CARSTAR: CARSTAR was working on an formal answer. (In its defense, it discussed some of what we asked in a media availability Thursday during the Collision Industry Conference.) Continue to check Repairer Driven News for updates.
A Dec. 31, 2015, news release described 450 locations in the U.S. and Canada, combined. Early 2015 data seems to indicate the chain had about 430 total locations in both countries. +20 net growth.
The company also recapped its 2015 by noting it had record same-store sales and the largest MSO in North America in terms of revenue, as well as the highest net promoter score at 83. (It also touted 9.5 quality and 9.6 customer service CSIs, in case you wanted to check your own against it.)
Fix Auto USA: Fix Auto USA said it grew from 64 locations to 100 shops and entered Arizona and Nevada. Three locations were sold for a net gain of 39 locations.
"As you can imagine, we are excited by this milestone achievement and proud to report growth of approximately 60% year over year," Fix Auto USA President and Chief Operating Officer Paul Gange wrote in an email.
Same-store growth rose by double digits, according to Gange.
Fix Auto Canada ended 2015 at 225 locations, up from 218 at the end of 2014, Canada marketing Vice President Carl Brabander wrote in an email. Altogether, he wrote, the brand had 424 locations worldwide at the end of 2015, up from 361. Fix Auto also has shops in Turkey, France and the United Kingdom.
Since we only asked the others about the U.S. and Canada, we'll use those numbers here for Fix Auto: 325 locations at the end of 2015; +46 net growth.
Service King: Service King communications manager Britton Drown replied that the chain "added more than 50 new locations" in 2015. Asked for the company's final 2015 tally, he replied it'd just acquired 11 locations Jan. 9 to bring its tally to 285 shops.
Presumably, that puts the 2015 end-of-year tally at about 274 shops.
"As part of that growth we entered the states of Indiana and South Carolina for the first time in the organization's history," Drown wrote in an email.
The company has no Canadian locations.
2016
ABRA: N/A
Boyd/Gerber: "In 2016 we continue to see opportunities to grow and have a stated goal of increasing our locations by six to 10 percent through single location additions," MacPhail wrote. "Multi-shop operations continue to be a target and we will look for those that will be accretive to our portfolio, both strategically and financially."
Caliber: N/A
CARSTAR: "For the year ahead, CARSTAR and Driven Brands are focused on growing the CARSTAR network across the U.S. and Canada, delivering continued operational improvements and providing purchasing efficiencies," a news release states.
The company planned "aggressive store development," obtaining more insurer relationships and to cut costs by offering Driven Brands' purchasing clout and back-office aid to shops, according to the news and media breakfast.
"We have been on a path of rapid growth and increased performance for the past three years, and the new partnership with Driven Brands provides fuel to accelerate our growth," an unattributed CARSTAR statement in the release says. "Our store owners, our insurance partners and our vendor partners have embraced our new parent company and are excited about the new benefits they bring.  We look forward to a great year ahead."
At the media breakfast Thursday, Driven Brands Paint & Collision President Jose Costa and CARSTAR President Dan Young both were optimistic about the U.S. economy.
As for the collision repair industry, "I think the consolidation is going to continue," Young said.
There might not be as many "big headlines" — 10-15 MSOs being franchised or bought by consolidators — Young said, and Costa noted that multiples paid for shops might drop.
But for CARSTAR, that's ideal, according to Young. Smaller owners of 2-3 shops want to get to 4-5 — just to be acquired.
"Those are targets for us," he said, as franchising offers a different option than going solo or selling the business.
Fix Auto: "Our plans for 2016 include continued growth at a high pace," Gange wrote. "We will expand considerably in the markets we currently serve while entering new markets (primarily in adjacent states)."
Service King: Drown was checking with company leaders on their interest in commenting.
MSO-MSO sale theory?
"Supplement!" collision repair financial analyst Brad Mewes poked the industry with the Jan. 4 prediction that we'd see a consolidator consolidation by the end of the year.
"My big prediction for this year is that one of the big consolidators will acquire another big consolidator," he wrote. "I'll hedge my bet a bit by saying if it does not happen this year it will happen before the end of 2017."
We just had to ask everyone about that one.
ABRA: N/A.
Boyd/Gerber: "We can't comment on Brad Mewes' prediction," MacPhail wrote.
Caliber: N/A.
CARSTAR: TBA.
Fix Auto USA: "I have no direct insight into the likelihood of the consolidation of the big MSO's… That said, it seems reasonable as the ability to grow rapidly has been made more difficult as the rapid acquisition over the past few years has essentially consumed all of the available platforms," Gange wrote. "It also seems reasonable to expect this to take at least 18-24 months as I believe the big MSO's are all very busy integrating the acquisitions they performed over the past few years."
Service King: TBA.
Featured image: Consolidation is represented by little colorful pieces. You try indicating a concept without using cheesy business clip art. That's what we thought. (phodo/iStock/Thinkstock)
Share This: