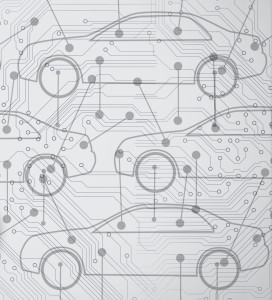 Assured Performance announced Wednesday an app to help its network document they're following OEM procedures — technology intended to help a shop ensure quality and avoid liability.
The app, which will work on Microsoft, iOS and Android mobile devices, divides a shop's EMS estimate data into labor line items. For each of these, a technician can take and annotate photographs demonstrating they've followed automakers' guidelines.
This could be as simple as a photo and a number referencing a specific repair document, Assured Performance CEO Scott Biggs said Wednesday.
If a labor operation lacked documentation, the app issues an alert, allowing for internal quality controls. Data will be saved on a computer's dataSAFE, accessible only to the shop.
"It provides a foundation to have 100 percent quality assurance in their shop," Biggs said.
It also provides some documentation in case a customer hits a shop with an expensive lawsuit over quality, according to Biggs. (Think taking photos will cost you time and money? Try paying and taking time out for a lawsuit you lose.)
Though other issues were involved in the case besides repair quality, a technician's reported admission he wouldn't know where to find repair procedures probably didn't help a North Carolina shop recently ordered to pay a few hundred thousand dollars.
"For liability purposes, they (shops) need that," Biggs said. Periodic third-party spot checks of work aren't enough to protect against liability, he said, in a possible reference to competitors like Verifacts.
"This is what people don't understand," he said.
Assured Performance allows collision repairers meeting certain criteria once to join multiple OEMs' networks of shops recommended to customers. It also offers a separate certification for the 2015 aluminum Ford F-150 (which, if achieved, Ford considers to count for the rest of its fleet).
About 2,000 shops are certified for at least one of Assured Performance's partners: Hyundai, Nissan, FCA and Ford. The app can be used with estimates from any OEM, however.
Certification and designation programs, once the haven of luxury OEMs and unaffiliated organizations like I-CAR and ASE, have spread to mainstream OEMs as automakers realize the effect good or bad collision repair can have on brand loyalty.
Besides grumblings over price or necessity, the core debate about all of these programs — OEM or otherwise — involves whether the education and/or equipment requirements are enough to indicate a shop will actually employ that knowledge and gear towards a proper, by-the-OEM-book repair.
This kind of digital paper trail might demonstrate such capability, though Biggs said neither Assured Performance nor its OEM partners will audit shop app usage as part of their certification criteria upon the software's launch.
Asked if either party would audit this factor down the road, Biggs said he didn't want to speculate about the future.
The app will be exclusive to Assured Performance shops and appear "in the coming weeks," according to an Assured news release. Biggs estimated it could take a few months for all 2,000 of its shops to be fully prepared to use the app, though it would be available to all of them simultaneously at launch.
Featured image: Assured Performance announced Wednesday an app to let its network formally document they're following OEM procedures. (Wavebreakmedia Ltd/Wavebreak Media/Thinkstock)
More information:
"Assured Performance Launches OEM Repair Procedure Compliance App"
Assured Performance, Jan. 20, 2016
Share This: