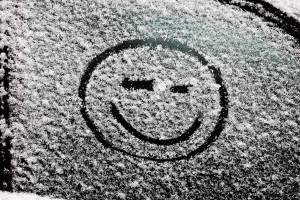 Intriguing new CCC research reported last month in Property Casualty 360 found the collision repair/insurance version of heresy: Customers might not care as much about cycle time as we all thought.
In a Jan. 4 guest piece for the insurance trade magazine, CCC collision repair industry analyst and Director Susanna Gotsch described conclusions from an analysis of customer satisfaction surveys between January 2014 and October 2015.
The research found a huge correlation between keeping a customer updated on what's going on with their vehicle and high CSI scores, according to Gotsch's PC360 piece.
It also found what OEMs have been saying in developing their own repairer networks: CSI drops if the customer must bring the vehicle back for more work.
Customers' service and quality answers affected the CSI the most, while cycle time had a "negligible" impact compared to other factors, Gotsch wrote in PC360.
"Historically, the accepted belief in the industry was that cycle time was a key factor driving customer satisfaction. The results of this analysis would suggest otherwise," Gotsch wrote in PC360.
"Instead, while cycle time is still important to both the carrier and collision repairer, the quality of the repair, customer service and managing customer expectations by them informed throughout the repair are what customers value the most."
Contacted Tuesday, CCC declined to elaborate beyond the PC360 article at this time, but said more details would come in the company's annual "Crash Course" year in review report.
If future data bears out this conclusion, that's big. Take a look at Gotsch's PC360 content and see for yourself. It also includes a discussion of digital shop/insurer customer service and some global insurance data relevant to the U.S. from the Capgemini 2015 World Insurance Report.
The talk of cycle times and keeping customers in the loop here also brought to mind the July 2015 Collision Industry Conference, in which repairers and insurers seemed to reach some consensus about how to provide a more accurate ETA for customers — and how not to.
Estimates of when a customer's collision repair will be finished would be much more accurate if done after the vehicle teardown and the shop had worked out the parts logistics, a panel and audience seemed to agree.
At that point, ETAs for repairs would be correct about 90 percent of the time instead of the discrepancies being seen today, participants said.
More information:
"What drives customer satisfaction?"
Susanna Gotsch in Property Casualty 360, Jan. 4, 2016
Featured image: Intriguing new CCC customer satisfaction research reported in Property Casualty 360 found the collision repair/insurance version of heresy: Customers might not care as much about cycle time as we all thought. (AlSimonov/iStock/Thinkstock)
Share This: