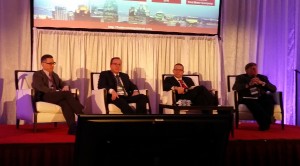 Last year, we brought you coverage of the fascinating auto body lightweighting talks at Automotive World's Megatrends USA.
This year, Automotive News expanded the event to three consecutive days covering connected cars, autonomy and fuel economy.
Our coverage starts today at 9 a.m. as experts explore the powertrain and auto body lightweighting possibilities for achieving greater fuel economy standards.
Check us out here for live Twitter updates from Dearborn, Mich., or follow along with @repairerdriven or #megatrendsUSA.
And revisit some of our coverage from last year:
Share This: