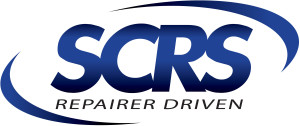 The Society of Collision Repair Specialists has taken a rare state-level stance on a photo-estimating regulation proposed for Delaware.
SCRS Executive Director Aaron Schulenburg wrote to regulatory specialist Rhonda West on Wednesday, the last day of public comment on the regulation.
The organization usually doesn't take action on state-level bills or regulations, but did so "in the absence of a local association representing the collision repair industry in Delaware, and the fact that the Department of Insurance does not plan to hold a public hearing on the proposed amendment," wrote Schulenburg, a Delaware resident.
Democratic Commissioner Karen Stewart's administration has proposed eliminating Delaware Code language that "No appraiser shall secure or use repair estimates that have been obtained by the use of photographs, telephone calls or in any manner other than a personal inspection."
Instead, the state would hold:
An appraiser may prepare an appraisal or a repair estimate on a motor vehicle that has been damaged as a result of a covered loss either from the appraiser's personal inspection of the vehicle or from photographs, videos or electronically transmitted digital imagery of the motor vehicle; provided, however, that no insurer may require an owner of a motor vehicle to submit photographs, videos, or electronically transmitted digital imagery as a condition of an appraisal. If the owner of a motor vehicle is not satisfied with an appraisal based upon photographs, videos, or electronically transmitted digital imagery of the motor vehicle, the owner of the motor vehicle may require an insurer to obtain an appraisal based on a personal inspection.
"We have concern over the complications that would arise from the regulation, specifically the quality of settlements that will result from photo-based appraisals," Schulenburg wrote. "While the proposed amendment allows for the consumer to request a physical inspection of their property, it fails to account that consumers are generally unfamiliar with the damage evaluation process and what would represent a fair or comprehensive damage analysis. Further, physical inspections allow for consumers to be notified if the damage incurred inhibits the safety of their vehicle or impacts vehicle functionality."
The regulation first proposed in January even lacked the provision for the owner to request a physical appraisal in the case of a dispute. However, the Delaware DOI amended it in February to include what an Insurance Department spokesman called "a fallback position."
That language change mimicked the semantic evolution of a Virginia photo-estimating bill. The Washington Metropolitan Auto Body Association had been concerned about the reintroduction of photo estimating but reached a compromise with insurers in January to require a similar "fallback position." Senate Bill 193 then flew through the Legislature and was signed into law, taking effect this summer.
WMABA Executive Director Jordan Hendler accepted the bill once what an insurance lobbyist had proposed as "in the case of disputed repairs, a personal inspection may be required" was strengthened to "is required."
While WMABA agreed to its bill, the Pennsylvania Collision Trade Guild continues to oppose the photo-appraisal House Bill 1638 despite a similar language change.
"We're pretty steadfast," PCTG Director Steve Behrndt has said: Pennsylvania's 1972 photo appraisal ban should stand.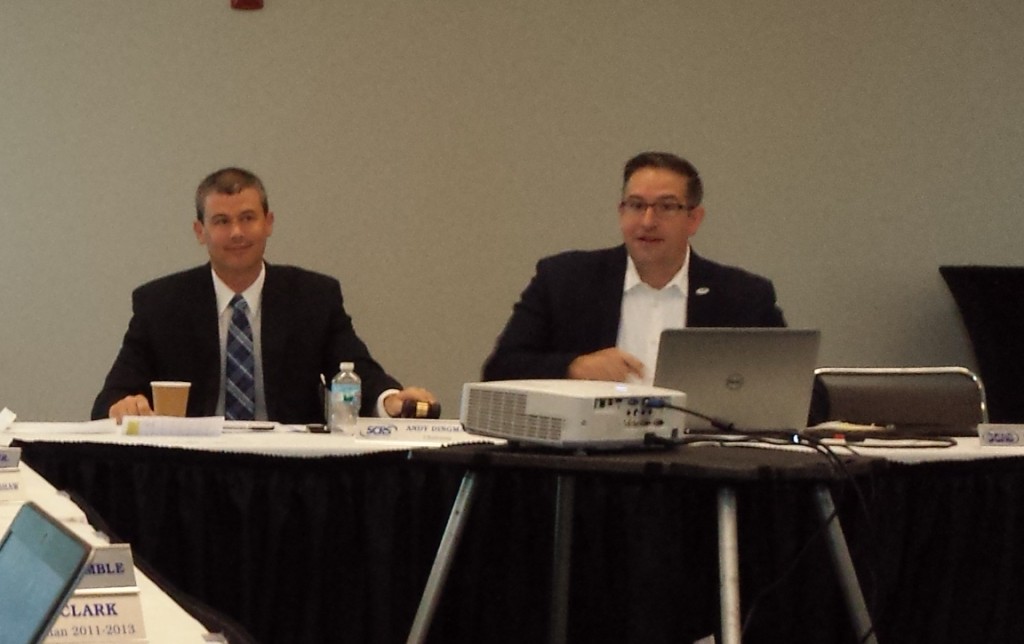 Schulenburg pointed out that layman might not know how much damage exists in a car which doesn't visibly "look that bad," leading to an underpaid settlement. Worse, the car might actually be unsafe to drive.
During a January hearing in Pennsylvania, Behrndt and Mark Vettori, president of Hunt Collision Services, presented two instances where image-derived estimates missed a few thousand dollars in hidden damage to a vehicle.
"In fact, safety concerns led to the repeal of a similar measure in Massachusetts that only remained in effect for 14 months," Schulenburg wrote. "In 2015, the Massachusetts Auto Damage Appraiser Licensing Board reversed their decision of Advisory Ruling 2014-01 which allowed licensed appraisers to use photos and videos instead of a physical inspection during the estimating process. The 2015 decision (http://www.mass.gov/ocabr/docs/doi/mvda/mvda-advruling-2014-01-repeal.pdf) was based on concerns that the process could result in inaccurate appraisals and provided a way around the Massachusetts requirement that vehicles with at least $1,500 in damage were personally inspected by an appraiser.
"The Delaware proposal opens the door for such potential areas of inaccuracy, and further places no restriction on the size or scope of damage that could be appraised and/or settled in such a way."
Massachusetts shop owner Rick Starbard, a member of the ADALB, discussed Massachusetts' reversal in a March 18 Auto Body Repair Network article, telling the magazine he'd heard of numerous situations where appraisals based on photos came in far under the real amount.
"While some claims settlement processes that avoid a physical inspection may appear to provide the advantage of convenience to consumers interested in settling their claim quickly, these same processes can lead to lower appraisals from insurance companies and claims settlements that don't reflect the costs of repair," Schulenburg wrote. "Consumers are best served by a process that protects them with thorough diagnosis of damage at the onset of claim and repair process."
Schulenburg also raised the specter of the regulations leading to the end of the traditional estimating/appraisal process.
"Further, some major carriers have openly discussed in industry forums that information about an accident gleaned from a vehicle's own systems, coupled with historic claims data, could potentially reduce the need for the traditional estimating process," he wrote. "It is our belief that the proposed amendments that repeal consumer protections offered by physical inspection requirements open the door for settlement practices that produce much greater advantages to insurers interested in mitigating losses than they do to consumers in search of convenience."
More information:
Society of Collision Repair Specialists letter to Delaware Department of Insurance
Provided by Society of Collision Repair Specialists, March 31, 2016
Images:
The Society of Collision Repair Specialists logo is shown. (Provided by SCRS)
Society of Collision Repair Specialists Chairman Andy Dingman, left, and Executive Director Aaron Schulenburg are pictured at a July 2015 board meeting.  (John Huetter/Repairer Driven News)
Share This: