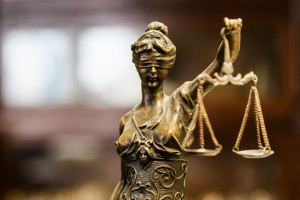 Citing post-lawsuit evidence they say proves the existence of a conspiracy among national auto insurers, auto body shops and a collision repair trade group in Mississippi and Indiana have urged a U.S. District judge to reconsider their arguments.
Florida Middle District Judge Gregory Presnell in February ordered Sherman Antitrust Act boycott and price-fixing claims brought by the shops and Indiana Autobody Association dismissed with prejudice. That would mean the shops can't amend them and try again as they have in the past, though they still may appeal the case to the Eleventh Circuit Court of Appeals.
Later that month, U.S. Magistrate Judge Thomas Smith recommended three Mississippi shops' allegations of tortious interference– two against Progressive and one against State Farm — had enough evidence to survive a motion to dismiss. All other Mississippi and all of the Indiana allegations should be dismissed for good, Smith recommended.
Presnell has yet to take action on Smith's recommendations, and the Mississippi and Indiana plaintiffs have also filed objections to the magistrate judge's report, as have Progressive and State Farm.
New evidence
Presnell had noted that parallel behavior wasn't necessarily price-fixing — why wouldn't insurers refuse to pay more than a competitor does? — and there wasn't enough evidence to indicate anything more than that was happening. As for boycott, there weren't any instances described in the lawsuit of insurers together refusing to work with a particular shop, according to Presnell — only allegations of steering, which is different, he wrote.
The shops in Capitol Body Shop et al v. State Farm et al and Indiana Autobody Association et al v. State Farm et al urged Presnell to reconsider based on comments from unnamed Progressive and State Farm employees which weren't available at the time the lawsuits were filed.
Both sets of comments provide a "smoking gun" for the federal antitrust allegations, the shops say.
"Subsequent to the filing of the amended complaint, Plaintiffs obtained information qualifying as direct evidence of price fixing by the named Defendants and unnamed co-conspirators," the Mississippi Capitol shops' attorneys wrote in their motion to reconsider. "Specifically, Plaintiffs obtained a statement from a Progressive employee who stated unequivocally that body shops have no say in the setting of their own labor rates, that the insurance companies 'get together at big meetings' to set body shop labor rates, and that the insurance companies uniformly apply the labor rates agreed upon at these meetings. This representative even identified when the next such meeting was going to occur."
"Plaintiffs additionally obtained a statement from a State Farm representative who stated State Farm intentionally suppresses and fixes body shop labor rates, and that State Farm's labor rate survey is a sham to justify its intentional fixing of labor rates."
Attorneys for several insurers, including State Farm, Progressive and Allstate argued that such claims were vague and the allegations — which were contained in other states' shop-v.-insurer parallel litigation — should have been brought up by filing a new version of the lawsuit.
"Because these allegations were available to Plaintiffs, they could have requested leave to amend their complaint to add the allegations at any time before dismissal," State Farm and Progressive's attorneys wrote. "Defendants would likely have objected to attempts to amend this previously amended complaint yet again in 2016, but Plaintiffs offer nothing to justify their failure even to seek leave."
Attorneys for GEICO and Nationwide essentially argued that neither set of comments mentioned them personally, so leave them out of it.
Tortious interference
In the Mississippi case, Smith supported specific examples in which the shops claimed a customer was actually steered, as opposed to allegations in which an insurer tried to steer a customer but the plaintiff still got the business.
The collision repairers argued that Smith failed to appreciate how easy that made things for a party who allegedly was engaging in tortious interference — not to mention what it meant for the more generalized interference allegation.
"The reality is the Plaintiffs can only know of the Defendants' interference when a customer reports it to them," the shops' attorneys wrote. "Only the Defendants have full knowledge of the extent and success of their interference. As that information is solely within the possession of the Defendants, the Court may not dismiss the claim for failing to provide specific facts. Not even complaints subject to the particularity pleading of Rule 9 may be dismissed on this ground under these circumstances."
They cited a 1989 Third Circuit decision that judges "must be sensitive to the fact that application of Rule 9(b) prior to discovery may permit sophisticated defrauders to successfully conceal the details of their fraud."
"The failed attempts to interfere are specific examples of which the Plaintiffs have been made aware; they support the allegation that Defendants are engaging in the actions described in the complaint; they show the charges against the Defendants are not baseless," the shops also wrote. "While they will not accrue damages for the Plaintiffs, the failed attempts to interfere are just as important as the successful ones, the only difference between the two at the pleading stage is that Plaintiffs more often know the specifics of the failed attempts than they do the successful ones. The specifics of the successful ones are held within the possession and control of the Defendants."
Smith had in his recommendation refused to accept more generalized accusations of all the defendant insurers listed in the case interfering with the shops' customer relationships. But that's an incorrect reading of the law, according to the collision repairers.
"Although the court has previously recognized that tortious interference does not require particularized pleading, the court continues to require it," their attorneys wrote.
"The complaint does not provide a specific example (customer name, insurer name, Plaintiff name and detailed description of manner of interference) for each and every Defendant relative to each and every Defendant. The Plaintiffs are not required to provide this form of particularized pleading. The Plaintiffs are permitted to make general allegations supported by sufficient supporting information. The Plaintiffs have done this. The facts of the complaint aver that each and every Defendant has interfered with the business prospects of each and every Plaintiff." (Emphasis shops'.)
Finally, even if the court's assessment is correct, it still oddly dismissed some examples "where a Plaintiff lost a customer through a Defendants' intentional interference," according to the repairers.
The shops also made the point that just because the court doesn't believe the case — outside of some sort of truly ludicrous claim — isn't grounds for dismissal.
"The Plaintiffs are permitted to aver factual allegations based upon their personal knowledge and belief," they wrote. "The court is not free to disregard those facts, nor may it dismiss this claim because it chooses not to believe those facts."
Indiana shops and IABA made a similar overall pitch, but also challenged Smith's interpretation of Indiana law, arguing that a customer's decision to work with a certain vendor means there's a business relationship.
"Though Indiana courts have recognized there is some flexibility as to when a valid business relationship exists, it has strongly indicated the existence of at least one definitive event–the decision by a consumer to do business with a particular vendor," the shops wrote.
As mentioned earlier, Progressive and State Farm also objected to the tortious interference allegations.
State Farm argued that shop choice law didn't extend to where an estimate can be done, and Progressive wrote that nothing it said was false.
Both also pointed to the fact that steering was done not out of malice, but an interest in maximizing profit — something the shops even said in their lawsuits.
Quantum meruit
Quantum meruit, allegations of which were also recommended for dismissal, involves accepting a benefit without paying for it.
In both cases, Smith felt that since the plaintiffs allegedly knew insurers weren't going to pay what they wanted, they couldn't take a job, give the unreimbursed benefit for free and then plead quantum meruit to obtain the reimbursement they really wanted.
"Plaintiffs cannot credibly allege that they expected additional payment after averring that Defendants fixed prices and told Plaintiffs to 'take it or leave it,'" Smith wrote. "Under Indiana law, someone who provides work without a reasonable expectation of payment simply cannot recover in quantum meruit."
The shops in both states pointed out the absurdity of what they said was an affirmative defense allowing a party to do something totally improper as long as they do so consistently. (It'd be like a bratty kid telling parents they can't discipline him because they knew he planned to continue misbehaving.)
"Instead, the Recommendation finds the Plaintiffs had no reasonable expectation of payment because Defendants had never made full payment in the past, and it was therefore not unjust for Defendants to refuse full payment now," the plaintiffs wrote. "The Report apparently accepts that Defendants have repeatedly failed to make full payment for repairs but nonetheless found the Defendants could avoid liability due to their unilateral course of conduct."
The Indiana plaintiffs also attack Smith's citing of Presnell's ruling on the Florida A&E v. 21st Century case that an insurer receives no benefit from a proper repair besides the obligation to pay for it.
They cite Indiana law in pointing out the obvious benefit any insurer in any state receives by a shop repairing a policyholder's car.
"The Restatement of Restitution § 1 holds a person confers a benefit upon another if he, among other things, performs services beneficial to or at the request of the other, satisfies a debt or a duty of the other, or in any way adds to the other's security or advantage. He confers a benefit not only where he adds to the property of another, but also where he saves the other from expense or loss. The word 'benefit,' therefore, denotes any form of advantage.
"The complaint avers the Defendants are obligated to pay the cost of repairing vehicles for their insureds and claimants. Plaintiffs repair services allow the Defendants to execute this duty. In each individual instance, the performance of repairs protected the Defendants from suit by insureds and/or claimants, as well as performance of Defendants duties and obligations to insureds and claimants." (Emphasis shops'.)
And, we might add, any state with shop choice laws locks down that the insurer is bound to use whatever shop their customer wants to satisfy that obligation.
The plaintiffs also pushed for insurers to be treated as a party engaging a shop's services — it's not just a customer who hired the shop. They cited Indiana law which they say "recognizes that a request for services may be implied. And Indiana law has a flexible approach to this matter: … '(A) plaintiff must establish that a measurable benefit has been conferred on the defendant under such circumstances that the defendant's retention of the benefit without payment would be unjust.'"
Because the insurers showed such involvement in the repairs, they're clearly retaining the shop's services, the plaintiffs argued.
"The complaint avers the Defendants communicated regularly and routinely directly with the Plaintiff regarding repairs, often required Plaintiff to withhold services until their employee or hired representative examined the vehicles and approved them, asserted they had authority to control the manner of repairs and parts used in the repair process through explicit direction to the Plaintiff and retained absolute control over compensation, including making payment directly to the Plaintiff for its services. By retaining this degree of involvement as well as explicitly conditioning payment for supplemental repairs upon approval by each Defendant insurer, each Defendant insurer did impliedly engage Plaintiffs' services."
Featured image: A statue of Justice is seen. (Mik_photo/iStock/Thinkstock)
Share This: