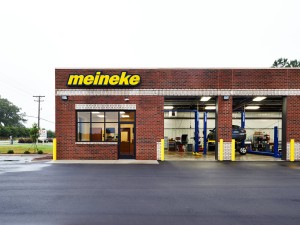 Forget sending a customer a calendar and calling it a year. Meineke's president last month described an aggressive plan to build customer loyalty and trust by leveraging mobile devices and even connected cars themselves.
Sister-industry collision repairers should pay attention to how the mechanical service and repair company is approaching customer service, a plan which President Danny Rivera said centered around pillars of reliability, transparency and convenience.
Reliability is obvious: If your work isn't consistently good, you're "probably out of business" already, Rivera said during a March media Q&A.
Transparency is Meineke's term for trust, according to Rivera, and overcoming some of the stereotypes evoked by mechanical service and repair (and let's face it, collision repair) — unfounded or not.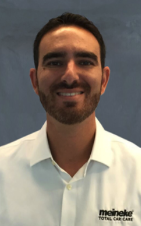 "It's no secret that in our industry, trust is something that's very difficult to attain," Rivera said.
Convenience is really just understanding a service provider needs to think of the customer's needs beyond the actual job itself.
"Traditionally, in our industry, it's very much a: 'I do business this way, and therefore, you, customer, have to try to mold your life to fit my way of doing things,'" Rivera said.  "We want to flip that on its head and really do business with customers on their terms."
Meineke's plans also point to how sophisticated so-called blue-collar industries might have to be with the white-collar concept of marketing — or the Silicon Valley world of one-click service.
The interactive estimate
One intriguing idea Rivera presented involved ditching the paper estimate for an interactive one delivered via email.
Meineke would use this to build customer trust and engage customers on their preferred platforms, which these days probably isn't paper — particularly an sheet from the shop floor.
"It's got probably a bunch of grease and everything else on it," Rivera said of traditional estimates, and the document isn't always going to say what needs to be fixed and why.
Meineke plans to arm technicians with tablets and have them digitally check off vehicle problems using a standardized form on a template and take pictures of the issue on the vehicle itself. The results are emailed to a customer — but along the way, it takes on an extra layer.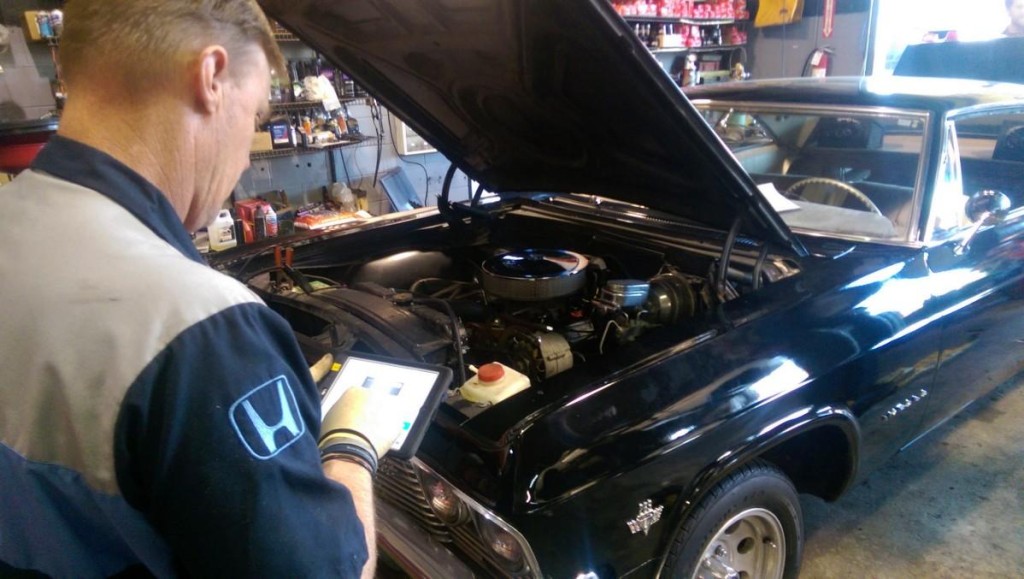 Not only would the estimate tell a customer they need a new serpentine belt, for example, it would describe the serpentine belt's function in a paragraph or so and contain a video showing it in action, Rivera said.
If the customer was sold on the work without the extra information, great, but if they want the additional layers of detail, they have it.
"A lot of customers may not care about that, but just the fact that we're being so transparent about what's wrong with there vehicle and how we can help them, we think, will engender trust," he said.
There's of course initial effort to compile these paragraphs and videos, but once you've got them, they can be easily automated to drop into the interactive estimate once a technician checks the box.
"The nature of technology is that it lets you standardize things," Rivera said.
The program was in the pilot stage last year with three shops, grew to 10 shops as of the March Q&A, and Meineke wants to grow to 50 locations by the end of this quarter, according to Rivera.
"We're on track for that right now," he said.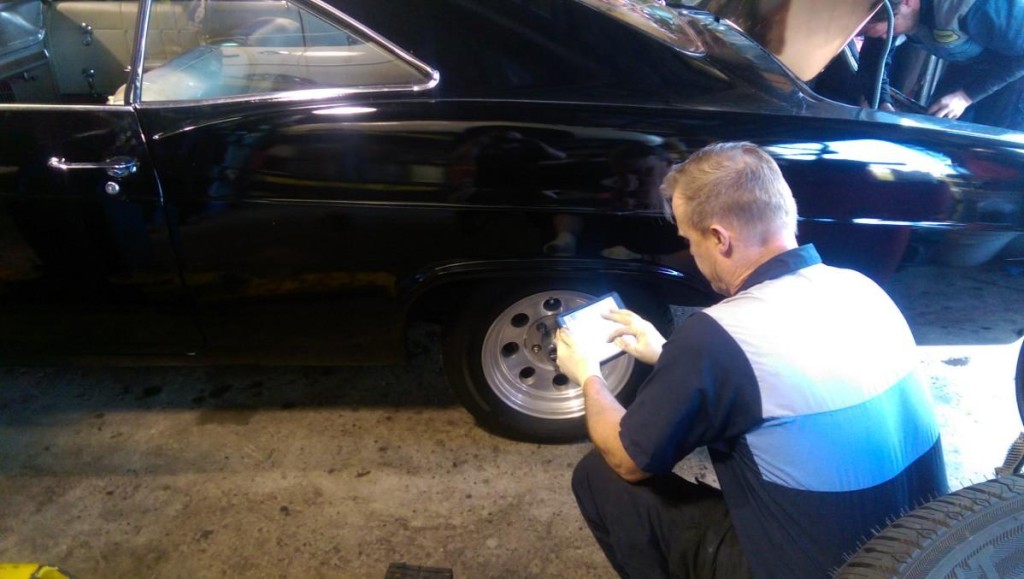 He likened it to the shift a decade or so ago from all-paper to point-of-sale systems.
"That's the kind of change that we're talking about," he said.
Rivera was confident it would go companywide. The technology was ironed out last year, and now it was just a matter of getting franchisees to make the switch.
"We hope to not get to the point where we demand anything," he said. Individual Meineke owners should want to do it because of the business ROI, which Rivera implied has been vetted by Meineke corporate.
"It has a bunch of business benefits," he said.
The Meineke "e-inspection" plan has obvious applications to collision repair. Show a customer why you need to blend coatings somewhere undamaged, why you have concerns about aftermarket bumper beams, why you have to calibrate something, or why it's harder and more expensive to repair — even paintless-dent-repair — dings on aluminum panels.
Rewards program
Also on the loyalty front, Meineke in November 2015 had a "soft" debut of a points-based rewards program, Rivera said, noting that he thought it was "unique in automotive" and the company beat to market an overhaul of Starbucks' rewards program.
Not only do customers get points for every dollar spent, they'll get bonus points for regular maintenance activities like oil changes, according to Rivera. Points can be used for a variety of free "a la carte" options, he said.
He said he thought the company found a "great balance" of "getting the customer into the habit" of patronizing Meinke but being "pretty aggressive" in giving free stuff.
The program hadn't been extended to CARSTAR or Maaco.
"We will do a rewards program on the Maaco side, I'm almost positive," he said.
Obviously, Meineke does more repeat business to generate points than Maaco, Rivera noted. (And if a customer's really lucky, they never need a body shop.)
"I'm sure that the Maaco team will come up with something," he said.
Connected cars
Rivera wouldn't reveal many details, but the company hopes to meet the trend of increasingly connected cars head-on as a means of building loyalty.
"We at Meineke want to be pioneers in this space, especially in aftermarket," he said.
This includes being first to market with a means of using vehicle data to sell customers on repairs — or not sell them.
For example, a customer books an oil change at three months or as Edmunds noted, the outdated 3,000-mile mark. Meineke through some unspecified method would read the odometer and tell the driver not to worry about it, they haven't hit whatever the right amount of mileage would be, according to Rivera.
"Think about what kind of world-class service that is," he said.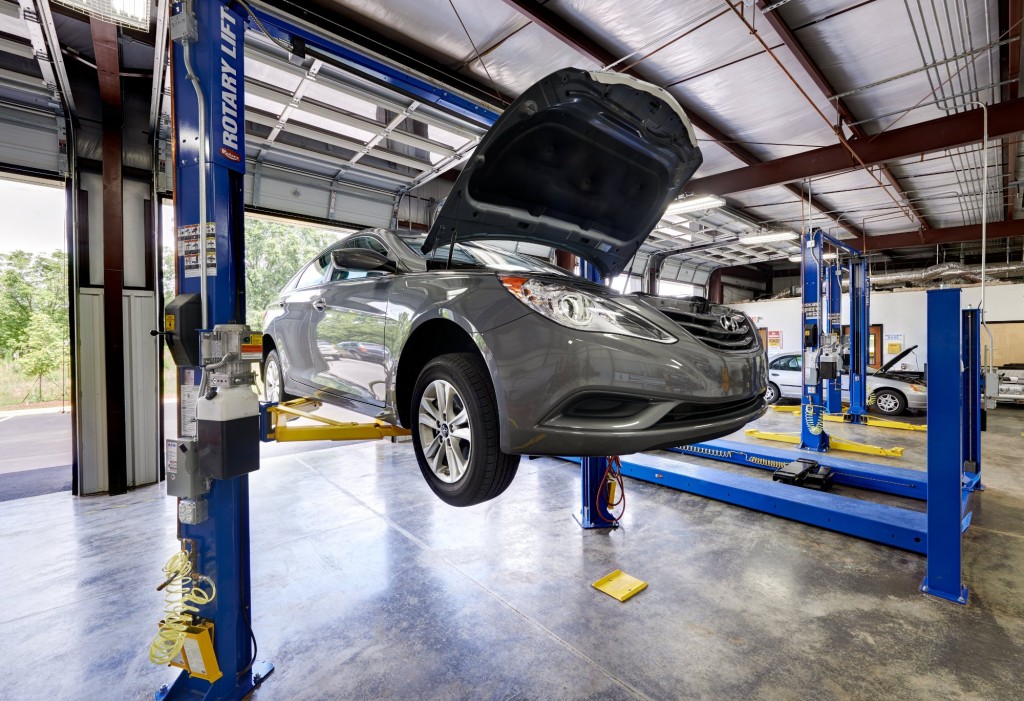 Of course, some vehicles already tell users when such service or repairs are needed — see this 2016 Cars.com coverage — seemingly making whatever Meineke plans somewhat extraneous on newer vehicles.
On the other hand, the company could capitalize on the slew of cars which lack "infotainment" and connectivity but still have an OBD-II port loaded with all kinds of great vehicle health information. (For example, Progressive's Snapshot works on anything made in or after the 1996 model year.)
Rivera said there wouldn't be an issue connecting with the vehicle information — an uncertain aftermarket proposition, particularly as serious cybersecurity concerns leave OEMs looking to block access vectors a hacker could use. He said Meineke was already in communication with third-party vendors who could deliver whatever the company was trying to do.
This sort of connectivity also helps build the relationship between customers and their cars– about which Americans increasingly either can't fix or don't understand. Rivera said the goal was something like a "Fitbit for your car," which could "demystify" an item like a check engine light.
"We can tell you in real time, this is what it is, and this is probably what's wrong," Rivera said. If it was something really serious, Meineke could maybe even call the user and tell them, he said.
That sounds a little creepy, but if it's something life-threatening and you're on an Interstate, it would certainly be nice to know about the problem.
"We're just really excited about the possibility of providing the utmost in transparency and convenience to our customers around the connected car," Rivera said.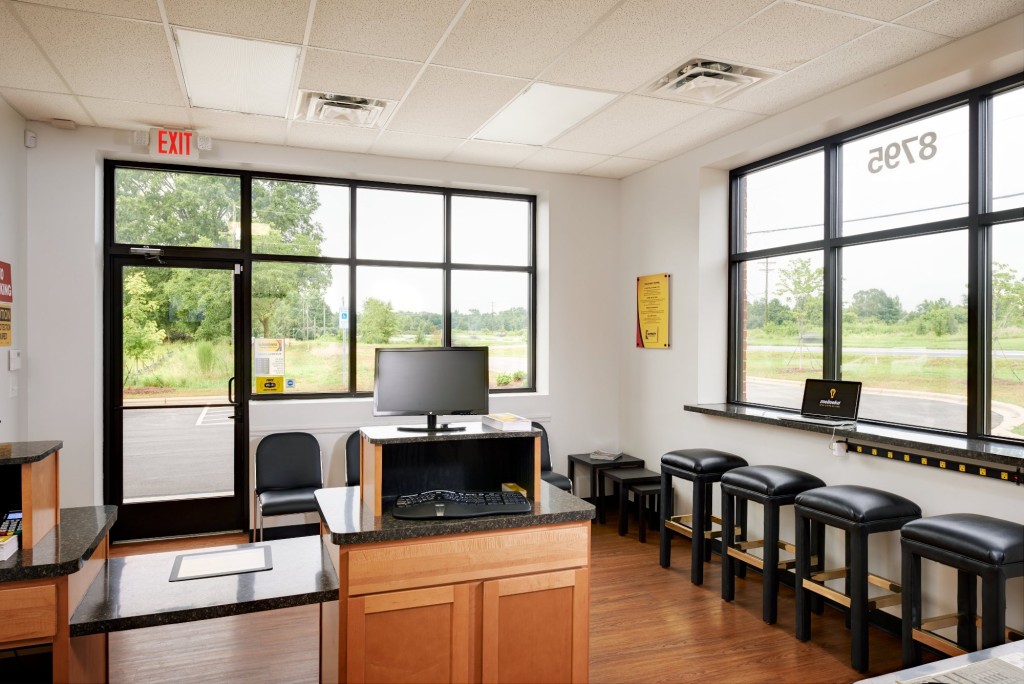 Car service and delivery with a click
Rivera felt Meineke might go even further with technology — and would have to do so to serve modern customer expectations.
"Consumers today want everything, they want it now, I want to push a button and get it on my phone," Rivera said.
He said Meineke with its resources might be able to figure out how to translate that expectation to the aftermarket.
Here's a possible scenario, according to Rivera:
A customer at work uses a Meineke app to report a problem with a car or just get regular maintenance done. Somebody travels to the workplace, picks up the car, and drops it off at Meineke. The tech examines the vehicle, sends the "e-inspection" report to the customer, who vets and approves the work and pays with a credit car. The car is dropped off when the work is done. The customer never has to leave the office.
Push a button, and the car is fixed.
"It may sound crazy to say that, but that's the world that we're going to arrive at," he said.
Images:
Meinekes are shown. (Provided by Meineke)
Meineke President Danny Rivera. (Provided by Meineke)
A Meineke technician prepares an "e-inspection" of a car using a tablet. (Provided by Meineke)
Share This: