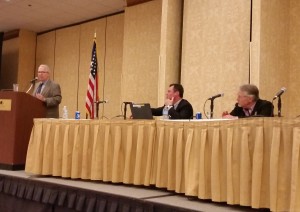 Despite renewed demands to discard the document and now-obsolete prior versions, the Collision Industry Conference will continue to debate and revise the definition of a "Class A" shop.
However, a tier allowing cosmetic repairers to be classified as "Class A" auto body businesses would be recommended eliminated from a draft to be considered in Anaheim, Calif., at the August CIC, Definitions Committee Chairman Ron Guilliams said.
The term "Class A" itself could might be something to consider dropping too, Guilliams and CIC Chairman Randy Stabler also indicated Wednesday.
Executive Director Aaron Schulenburg, while expressing concern for unintended consequences of the document, did support the idea of dropping the term "Class A." He said it would "do away with some of the heartburn" while stating minimums would "help us elevate the floor."
A draft presented at the Palm Springs, Calif., CIC calls the document "CIC Minimum Recommended Requirements for a Class A Collision Repair Facility," so if you delete the word "Class A," it certainly seems to imply a floor rather than a ceiling.
Still, definitions could unfairly imply good shops and weaker shops are the same, he said.
Also, "you don't need a Class A document to do proper repairs," he said.
Unintended consequences were the point, Stabler argued. Governments and insurers are using Class A documents which at this point in vehicle technology don't ensure an adequate shop. "I take exception to that," he said.
MSOs discounting rates even want a tougher floor but can't say this publicly, he said.
"They want to raise the standard too," Stabler said.
Fix Auto CEO Erick Bickett also argued to preserve the document. After the Palm Springs, Calif., CIC debate, he said he felt the "energy in the room" was to eliminate the criteria.
"'What a shame,'" Bickett recalled thinking.
He questioned why industry leaders seemed afraid to revise the document. "Our business is changing radically," he said.
Bickett also took the seemingly minority stance in favor of Class A segmentations, calling it an important business decision in today's industry.
"This is an opportunity for us to fill the void," he said.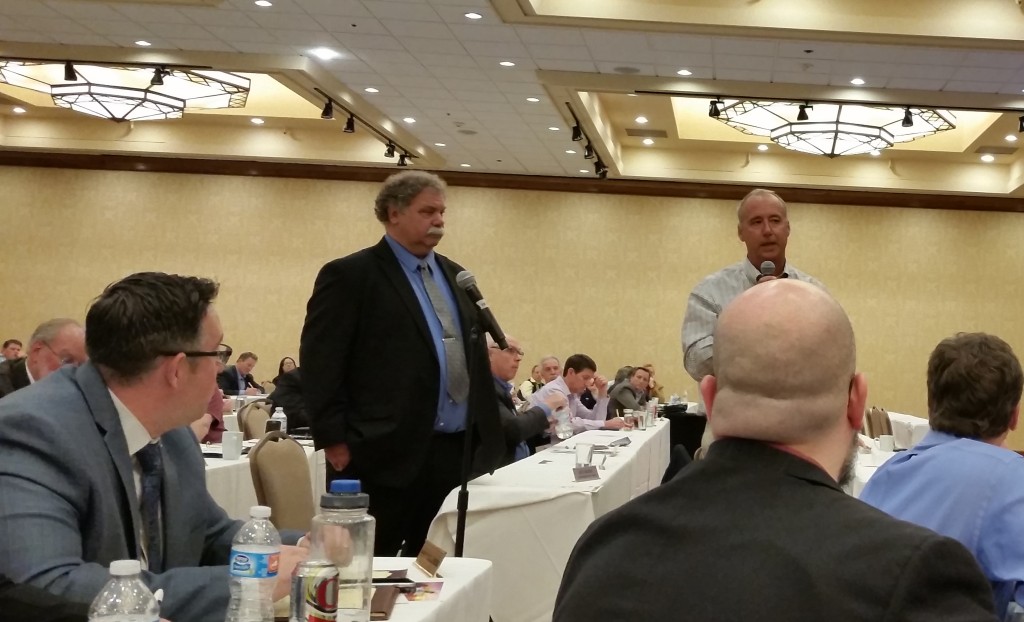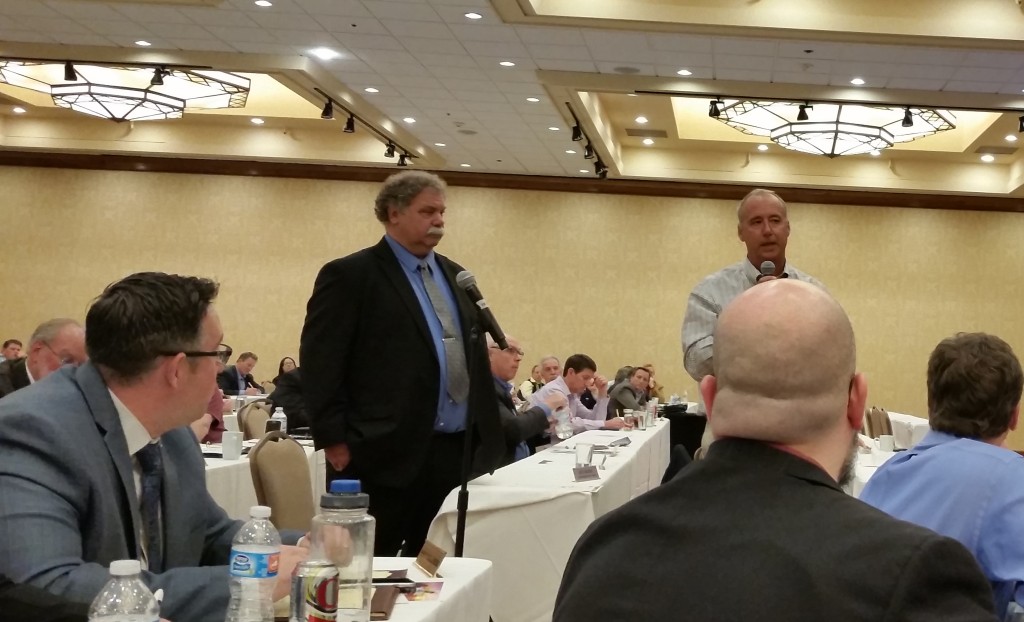 The debate will consider despite what Stabler and Guilliams described as the results of a March CIC online poll: About 60 percent of 300 respondents supported tossing the document entirely, while 40 percent endorsed various approaches to it. The vote had been running 50-50 until a last-minute push for votes tipped the scale towards opposition, Guilliams said.
"It skewed the results." Guilliams said. Nevertheless, "We took that into consideration," he also said.
The poll taught the committee that segmentation — the January Class A document divides allows shops to qualify as cosmetic, structural, and advanced-materials structural — was "not real favorable," according to Guilliams.
Also, the document title might need "to be simplified as well," he said.
Another poll prior to the January CIC — only 25 people out of 1,700 on the CIC mailing list took it — also ran 50-50.
Barsotti's Body & Fender manager Amber Alley said it felt as though the industry was taking the CIC survey until it got the result someone wanted. Why was the body "beating a dead horse?" she asked.
"Can we explore how to get rid of it?" Washington Metropolitan Auto Body Association Executive Director Jordan Hendler asked. She questioned why such surveys — more informal ones were called Wednesday by audience members — kept being done.
"The vote was no," she said.
Stabler said the issue would be explored in Anaheim, and the response then "will be that" — ending the debate conclusively. Originally, Wednesday's discussion was intended to be the final decision on the document.
One interesting proposition floated by a few audience members: Replace the document with a simple declaration to follow the OEM recommendations. Period. No wiggle room.
Stabler said that while the draft did specify OEM procedures, the document had to say more than that — "It isn't just one line."
"But it should be," K&M Collision general manager Michael Bradshaw said.
Another idea floated: Have estimating services simply alert all parties that OEMs restrict parts or demand certification. Tesla does this with AudaExplore estimates, for example.
(Theoretically, it seems you could go a step further and flag a shop as not on the certified list and bar an estimate, just as Cadillac said it will do in restricting bench providers from giving uncertified shops measurements for the CT6.)
Allstate director Clint Marlow said even that could be too late, and while the IP notice should be done as a hedge, customers should be educated even earlier that a shop was or wasn't qualified.
Images:
Service Dynamics founding partner Ron Guilliams, co-chair of the CIC Definitions Committee, speaks April 20, 2016. (John Huetter/Repairer Driven News)
Fix Auto CEO Erick Bickett speaks April 20, 2016, at the Collision Industry Conference. (John Huetter/Repairer Driven News)
Share This: