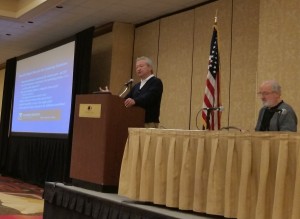 Automakers confirmed Thursday that auto parts carrying designations like "Alt-OE" didn't necessarily come from actual OEMs at all, leaving the Collision Industry Conference with plans to seek answers into the vague new breed of components.
Professional Parts Group CEO Chris Northup had raised the topic during his CIC Parts Committee presentation, asking the body if a definition of parts listed for use in collision repair as "Alt-OE" or "Opt-OE" would be helpful. He also wondered how the AudaExplore, CCC and Mitchell estimating software used by auto body shops and insurers were categorizing the parts.
"That may be central to the whole question," Northup said, calling the information platforms "a bit of our dictionary."
The parts are a "growing phenom," according to Northup. They appeared to first take hold on the West Coast, but "I think it's affecting every market in America," he said.
"As a shop owner, we absolutely need to go down this road," said A&B CARSTAR owner Brett Bailey.
All kinds of parts seemed to be lumped into such categories, including some components with scratches in need of repair, according to Bailey. He said it seemed likely that some of these parts listings carried an element of fraud.
"There's no clear-cut definition," Bailey said. While it didn't benefit shops to have too many categories in the estimating services, collision repairers needed to clearly understand what they were buying, he said.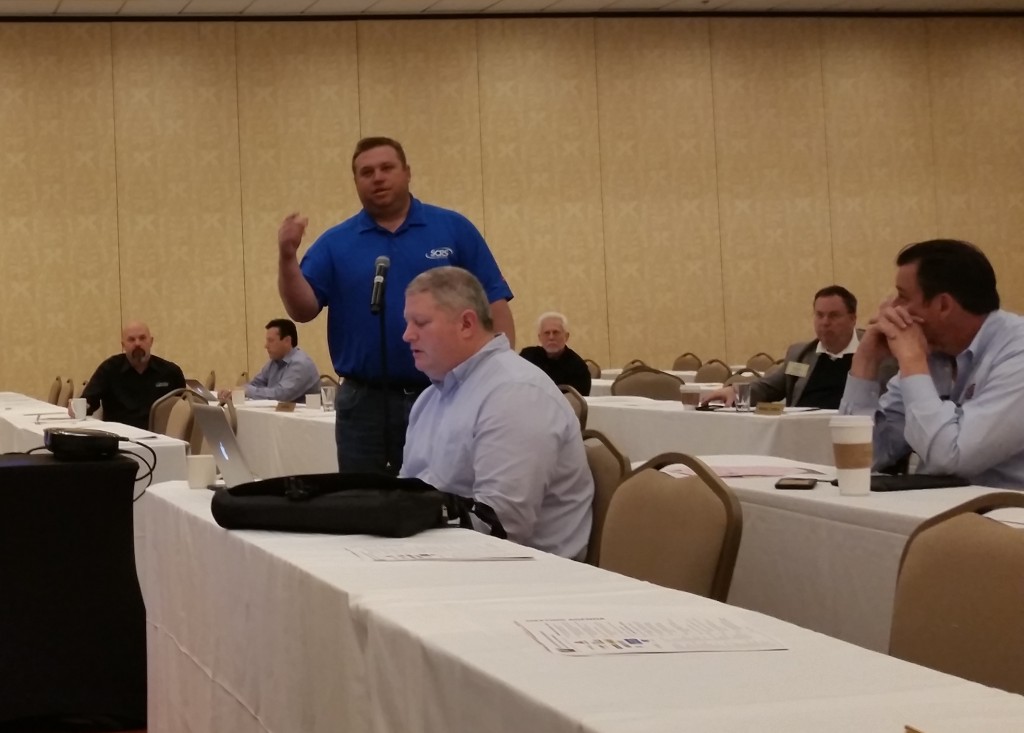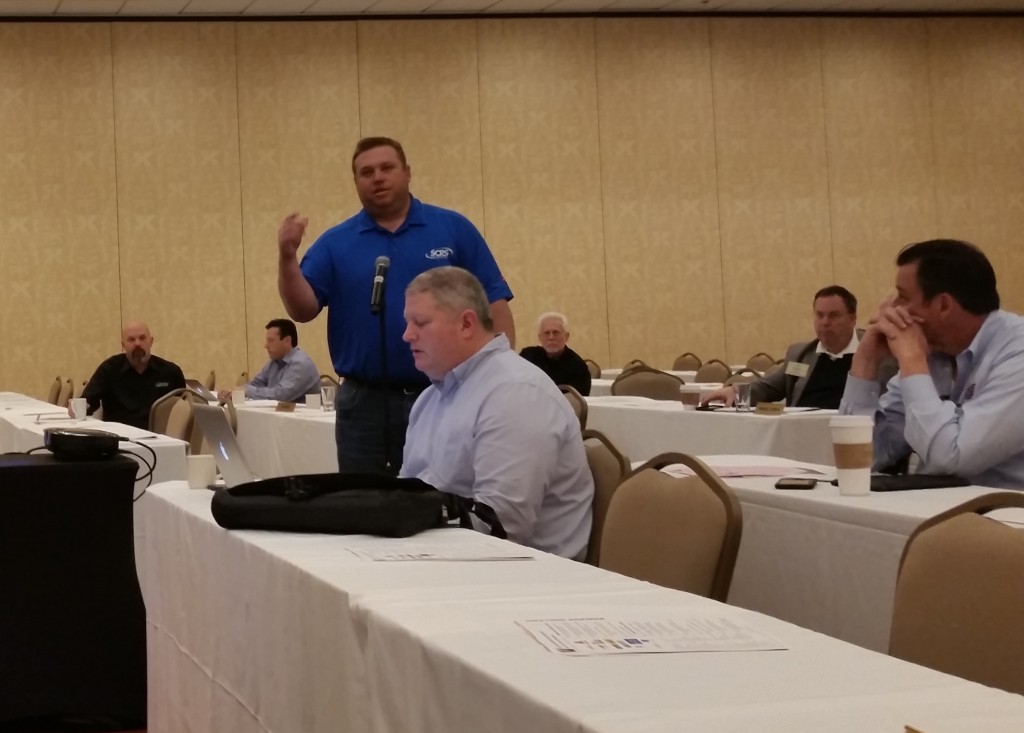 ---
More RDN 'Alt-OE' coverage
---
Bill Eveland, president of Eveland Bros. Collision Repair Center, agreed, describing a success ratio of "less than 50 percent." That means that the alt-OE parts might not yield the kind of savings hoped for by the insurers demanding the components.
Assured Performance CEO Scott Bigs mocked the idea of suppliers making up new categories as needed to tap a multi-billion-dollar parts market. "Let's call it pancake parts," he joked.
On top of all that, estimating services only automatically provide labor times for removing, installing and refinishing brand-new OEM parts. A scratched "Opt-OE" part might require a little extra work to prepare or install.
"(The issue) absolutely needs to be addressed, and quickly," Bailey said.
From the OEMs
Any part listed as "Opt-OE" or "Alt-OE" on an estimating service wasn't eligible for a "conquest" program, and it definitely wasn't listed for sale by General Motors, GM wholesale dealer channel manager John Eck said. The distribution network created those "OE" categories, not the actual original equipment manufacturer.
Because of antitrust rules, GM can't get involved in how parts are sold after it sells them to dealerships.
Some dealerships — any dealer is eligible to join — participate in General Motors' outlet shop program. Those parts are classified as "Surplus OE," have a suffix at the end of the part number, and are excess GM plant inventory — "and that's becoming tighter," as GM manufacturing grows more precise.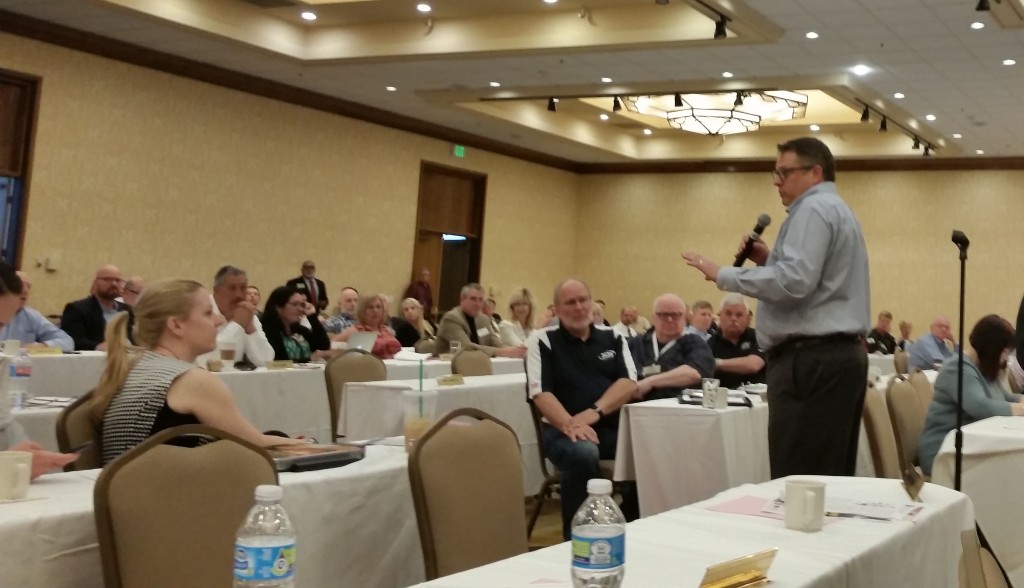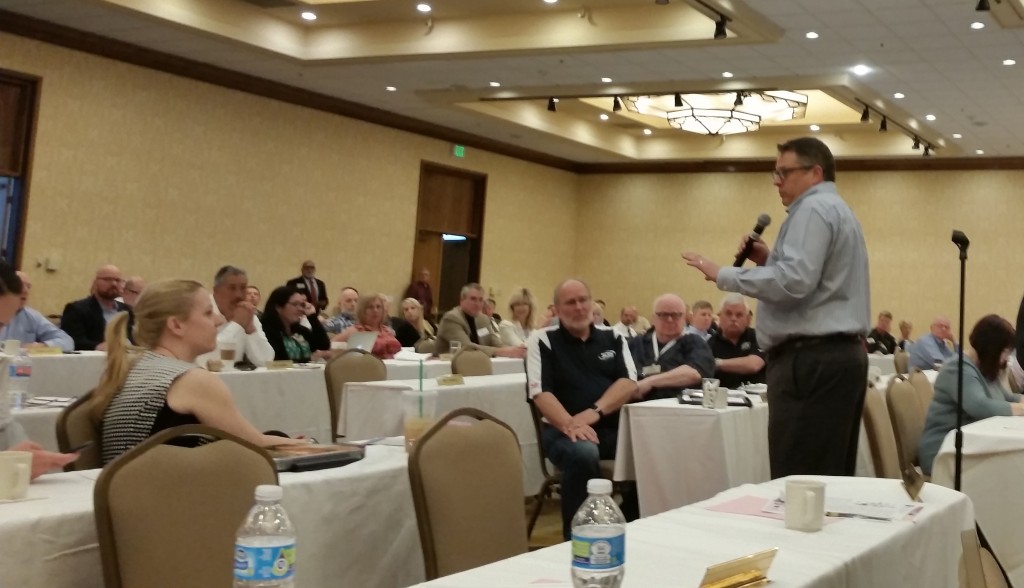 "I've been trying to find out what Opt-OE is myself," a Mercedes-affiliated audience member said. Mercedes doesn't have an Opt-OE or Surplus OE program, he said, so it was unclear what was being listed as such on the estimating platforms.
"We don't know what that is," he said.
Honda assistant national manager Gary Ledoux also confirmed Honda doesn't sell Opt-OE or what the industry refers to as "seconds." Ledoux said he'd heard of Opt-OE Honda parts for sale, but had no idea of their pedigree.
Honda would rather auto body shops — and Honda owners — received an actual new Honda part. "Our name is on the line," he said.
A representative from an auto wrecker/salvage yard said vetting was "up to the suppliers," who classify their parts and submit that information to the IPs. While his company wouldn't sell a part not up to OEM quality, "it's a problem mostly from suppliers," he said.
Auto Damage Experts President David Smith, meanwhile, felt the IPs owed it to the industry to lead the effort for greater clarity. (For details on late-2015 IP positions, see here.)
Images:
Professional Parts Group CEO Chris Northup raised the topic of "Alt-OE" or "Opt-OE" parts during his CIC Parts Committee presentation April 22, 2016. (John Huetter/Repairer Driven News)
A&B CARSTAR owner Brett Bailey said the CIC needed to get some answers soon on the nature of "Alt-OE" or "Opt-OE" parts. (John Huetter/Repairer Driven News)
Any part listed as "Opt-OE" or "Alt-OE" on an estimating service wasn't eligible for a "conquest" program, and it definitely wasn't listed for sale by General Motors, GM wholesale dealer channel manager John Eck said April 22, 2016, at the Collision Industry Conference. (John Huetter/Repairer Driven News)
Share This: