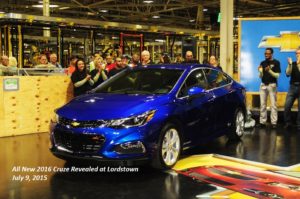 Though nothing is official, General Motors is considering launching an OEM collision repair certification program with an emphasis on the actual work done by the network, an executive said Thursday.
GM wholesale dealer channel manager John Eck stressed to a Guild21 call that the OEM hadn't made any formal decision. However, the No. 1 automaker in the country has serious concerns over the quality of repairs being done on its customers' vehicles, he said.
He said auto body shops themselves had asked for greater OEM influence to support proper repairs as well.
"OEM certification is a step in that direction, and while GM doesn't have an general certification program at this point, when, how and what teeth are needed in that program are being looked at very seriously." Eck said, "and how to ensure a quality, safe output being the critical factor."
Eck said a General Motors study of higher-strength steel collision repair SUV parts over 3-4 years found more than 57 percent of them repaired despite the OEM's repair procedures explicitly saying they should be replaced.
"Over 57 percent of the time in that application, they were being repaired," Eck said. And while he said he understood that zero parts being handled incorrectly was impossible, "I think it certainly should be lower than 57 percent."
"We are very concerned about the repair quality of the vehicles that may be coming out," he said.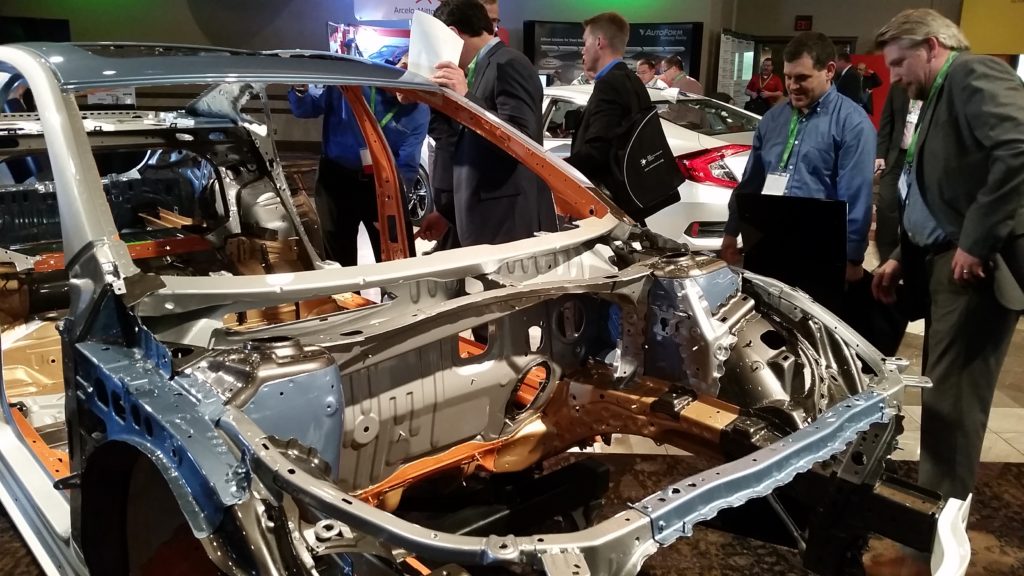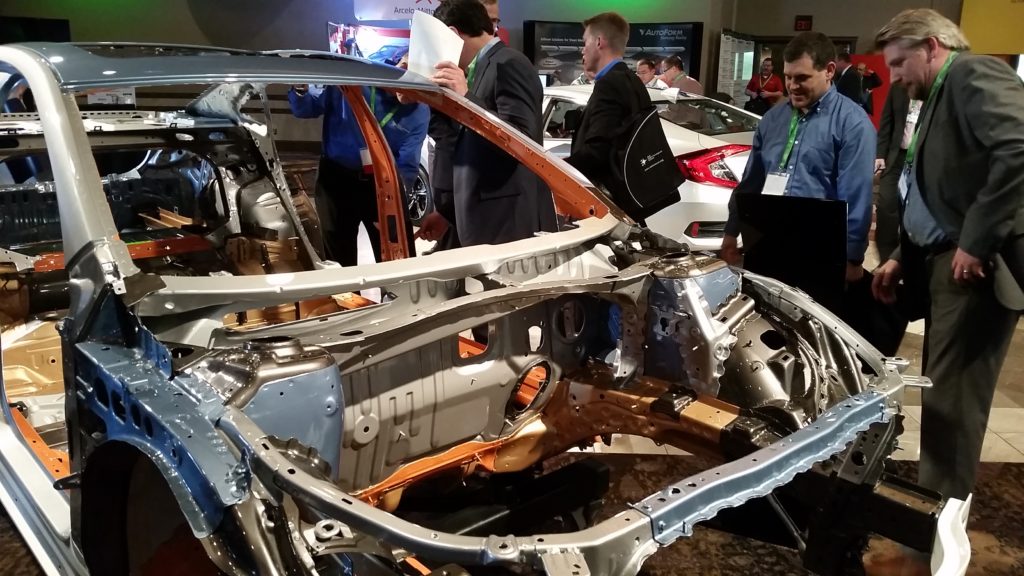 Certain repairs to high-strength steel parts can affect the structural integrity or crash energy management performance of the light, strong metals. Hence, OEMs like GM typically demand in repair procedures that many of these parts be replaced.
"I can assure you that the engineer that designed and built the vehicle, they're not thinking about parts sales opportunities," Eck said. "They're thinking about the restoration of the vehicle."
Sadly, based on dismal I-CAR statistics related to technician training and welding certification, one could argue that 57 percent wrong was actually better than GM might have expected.
Eck himself referenced industry training data, which "does cause alarm and it does make me wonder, and keep me awake at night: Who's working on the vehicles that our dealers are selling?"
"We cannot ensure quality, safe repairs for the millions (of GM vehicles) with a small subset of shops," he said, referring to the number of shops in the 33,000-odd industry who are getting it right today.
Because of such ignorance — or worse, what Eck described as situations "when economics overrule certain repair decisions" — the OEM has begun to study the possibility of a certification network.
It already has one for the Cadillac CT6, a mixed-materials, aluminum-and steel-bodied car that GM plans to soon upgrade to drive itself on the highways. (In fact, a new piece of CT6 network trivia was revealed in the call: Eck said an owner in a remote area involved in a crash would get free towing to the nearest certified repair facility. GM hopes to add enough CT6-certified shops that the maximum tow distance would be three or four hours away.)
Only CT6-certified shops can obtain structural parts from GM –"by the way, quarter panels are structure on that body-in-white," Eck said — or the 3-D measurements from certain authorized bench manufacturers. Anyone else can fix cosmetic parts.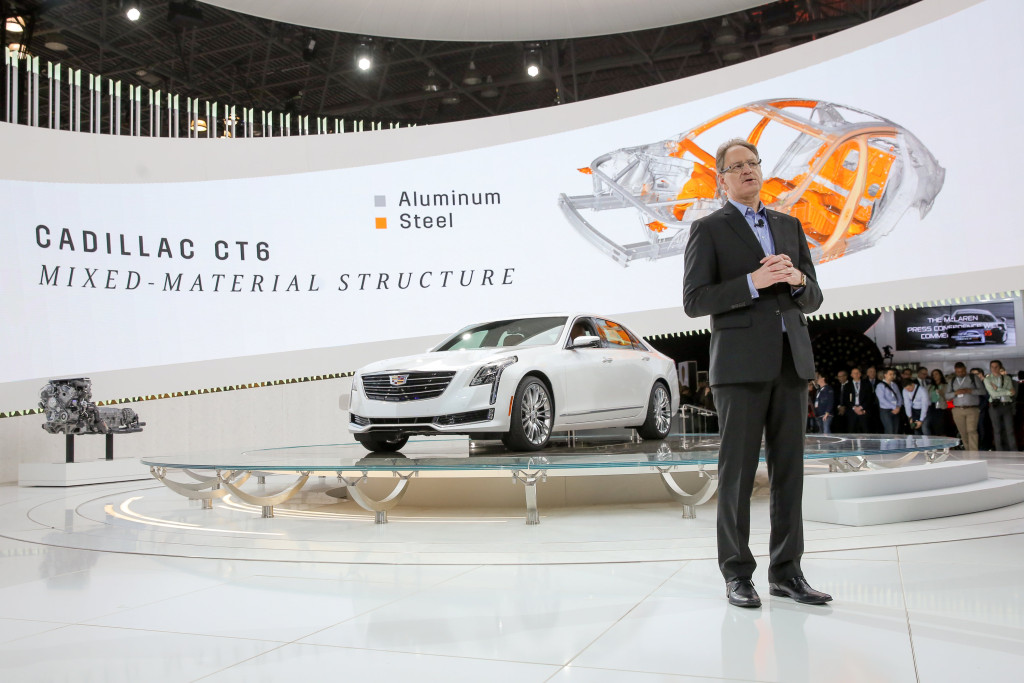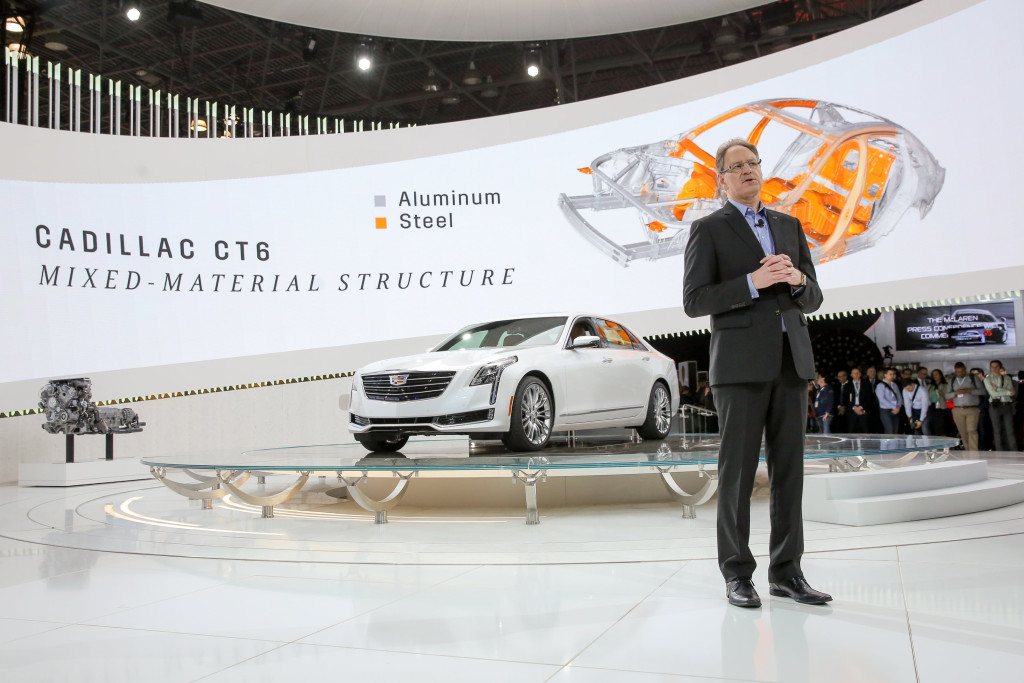 However, though some collision repairers have demanded similar parts restrictions on any GM mainstream certification program, Eck said the General wouldn't institute one should it launch a network.
"Parts restriction's not really practical for the majority of vehicles," Eck said. "Doing that would only add cycle time, and that alone is unacceptable to the ecosystem."
The CT6 was a low-volume, radically different model, and so blocking parts was more feasible and appropriate. And should GM do a nationwide certification program, it would seek for shop "saturation" rather than something like its sparser CT6 network.
Adherence to repair procedures, on the other hand, would be demanded in any future network, according to Eck.
"From our perspective, since we … engineered it, built it, you should be able to trust that we know how to repair it," Eck said. "And yet it be for economics or some other influence, we find OEM procedures undermined. We need to build in some form of in-repair procedure check."
Here's how to access free and pay repair procedures, per I-CAR. (Not all the information you might need is on the free site.)
Eck later said that General Motors might not have done a good enough job of explaining to insurers why a part couldn't be repaired. In insurers' defense, Honda has also reported a similar "oh, we can fix that" stubbornness among repairers regarding its replace-only 1,500-megapascal door ring. And of course, there's a training gap unintentionally undermining items as well.
"As a board member of I-CAR, I know the stark reality of the training gaps in the industry," Eck said, and training would be a priority for GM in a certification effort.
"We are going to put more emphasis on this," he said.
And finally, any potential network would have to check repair output quality, according to Eck. This was a tougher one, because it's difficult to check structural repairs or welds on a finished car without tearing the thing down again.
"It's very difficult to measure the output," Eck said.
However, some sort of quality check should be done on a mass scale, for "the Chevrolet Spark owner is just as important to us as the Escalade," Eck said. He said General Motors is kicking around a few ideas and talking to some industry parties, such as Guild21 host and CT6 certification partner Verifacts, about how that might be accomplished.
GM welcomes collaborations from the various stakeholders affected by a potential GM network, and he said several insurers have reached out to discuss the issue.
But, he stressed: "We can't collaborate forever."
"We are going to have to make decisions, and we're going to have to get to the objective, and that is the safe and quality repair of the vehicles," he said.
Images:
The 2016 Chevrolet Cruze, which cuts weight using higher-strength steels, is revealed July 9, 2015, at the Lordstown, Ohio, plant that makes Cruzes. (Provided by General Motor/© General Motors)
Various steel grades of the 2017 Buick LaCrosse are indicated on this color-coded body-in-white at the 2016 Great Designs in Steel. (John Huetter/Repairer Driven News)
Cadillac President Johan de Nysschen promotes Cadillac CT6 April 1, 2015, at the New York International Auto Show (Mike Appleton for Cadillac/© General Motors)
Share This: