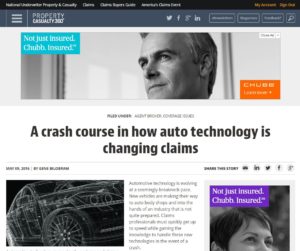 If an insurer doesn't believe the need to do procedure X to properly repair a vehicle, you can point them to their own industry's trade press.
An excellent PropertyCasualty360.com guest column earlier this month reports on two factors that some adjustors and unfortunately even some auto body shops have failed to grasp:
Looking nice and lacking dash lights might not indicate a proper vehicle repair.
Scanning, calibration and following OEM procedures are vital.
Here's a few highlights from the column by Lacey Appraisal Service owner Gene Bilobram.
OEM procedures
"In view of this information and more, researching each job for manufacturer repair guidelines is a must. Resources such as I-CAR training, CCC ONE Repair Methods, Mitchell Repair Center Tech Advisor and ALLDATA Collision are available to learn which repair circumstances would entail additional original equipment procedures. Toyota has collision Repair Information Bulletins. Select bulletins, training courses and other useful resources can be found at Toyota's Collision Repair and Refinish training site. Other manufacturers also offer repair information at no charge or by subscription." (Emphasis added.)
We'll help, too: Three great portals for finding OEM repair procedures for virtually every make:
There's something unique to be found on all three sites, and they're all worth bookmarking by every shop and insurer for as long as the links stay current.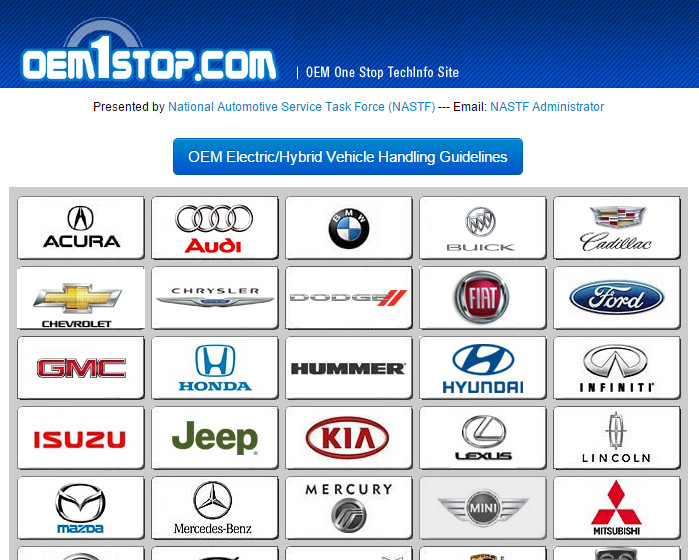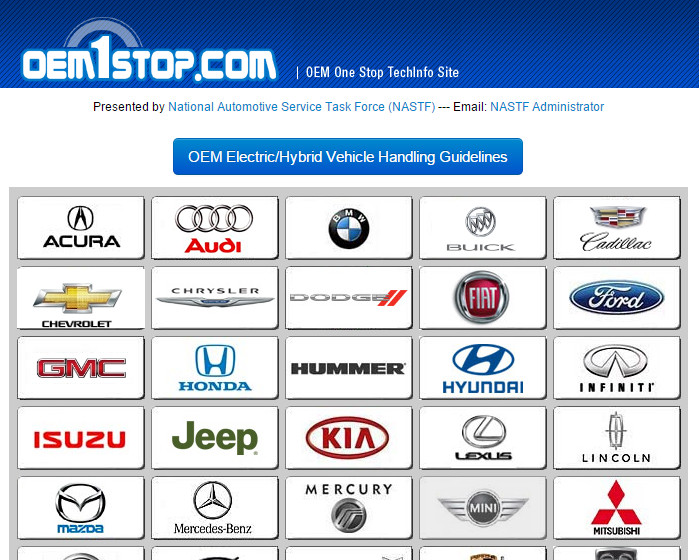 Remember, the fact that all these resources are digital mean OEMs might change them any time. That's why experts urge shops to check them for every model year before every repair to avoid missing an update. Checking procedures once a design generation, refresh, or even once a model year might not be enough.
Also, remember that even the OEMs with free body repair procedures will require using the paid site for other elements of a collision repair — such as electronics, I-CAR says.
Back to the highlights:
Technology adds new procedures, demands
Concerns with physical damage aside, today's advanced automotive systems require specialized procedures in almost any repair situation. A simple windshield repair becomes more complex when a vehicle has a camera mounted behind the glass. A stone chip located in the camera's field of vision would require the windshield's replacement. Honda and Toyota caution against the use of non-original equipment manufacturer glass. …
Once simple bumper repairs now require special instructions due to blind spot monitoring sensors located behind the rear bumper. At least one manufacturer states no body fillers should be used on the bumper cover in the area of the sensors. On a 2014 Mazda 6, "repairs to rear bumper using putty" is listed as a possible cause of blind spot sensor malfunction. A blind spot sensor radar test is needed when replacing the rear bumper. Certain Audi models require calibration of the lane change assist control unit when the rear bumper cover is removed and installed, or if the rear bumper cover was damaged by impact. (Emphasis added.)
For more on these types of items, watch some of the highlights from the Canadian Collision Industry Forum below, particularly around 4:02, 10:17 and 12:58. Granted, Canadian procedures may vary from American ones — you're checking first, right? — but the footage gets the broader message across well.
The dash light
Once and for all, the industry must dispel the notion of the dashboard light as a diagnostic tool and start utilizing the real tools and information available. This will yield benefits to all parties in the claims process. The most important being the benefit of consumer safety. (Emphasis added.)
Liability
The belief that the burden of complete and proper repairs falls solely on the repairer may be misguided. In the era of the direct repair shop, lines have become sufficiently blurred as to who is responsible for the repair plan. Expect to see more requests for diagnostic scanning and procedures like calibration in shop-prepared estimates. Allowance or denial of these requests can place an insurer in a position of acting responsibly or being culpable respectively. (Emphasis added.)
'Scan and plan'
Although the technology is complex, the claims handling process need not be. The proper handling of these technologies is possible with a couple of simple rules — scan and plan. Scan the vehicle to discover the problems that cannot be seen. Plan each repair in accordance with readily available equipment manufacturer repair procedures. This combination will help assure that no damage goes unnoticed and no important procedure is overlooked. (Emphasis added.)
The only thing we'd add is 3-D measuring, which can detect hidden physical damage.
There's a lot of other great content in Bilobram's lengthy piece, which should be read by every insurer and repairer. Both will probably find something they didn't know, and hopefully not only get along better but deliver a safer repair to their mutual customer.
More information:
"A crash course in how auto technology is changing claims"
Gene Bilobram guest column, PropertyCasualty360.com, May 9, 2016
Images:
An excellent PropertyCasualty360.com guest column by Gene Bilobram recounts the need for scans, calibration and OEM procedures. (Screenshot from www.propertycasualty360.com)
A screenshot of the OEM One Stop page. (Screenshot from www.oem1stop.com)
Share This: