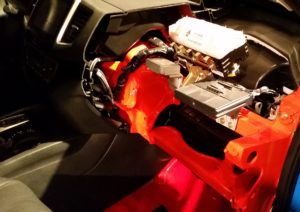 Though it's found a home in instrument panels and now on Chrysler's minivan tailgate, the cost to obtain an overseas supply restricts magnesium from more body-in-white applications, experts said.
In the past, the U.S., Canada, Australia and even the Middle East used to be magnesium producers, Ford research and innovation technical advisor Matt Zaluzec said earlier this year at Automotive World's Megatrends USA.
But now, China supplies the bulk of the metal, and automakers must deal with price swings and tariffs to import it, according to Zaluzec.
This constrains its use in bodies-in-white — a shame, as a Lucintel analysis put it 75 percent lighter than steel and 33 percent lighter than aluminum.
"When you're at high volume, you need a stable price point … what you can't afford is fluctuations," Zaluzec said.
Ducker Worldwide automotive and materials director Abey Abraham earlier this month called the price of magnesium and carbon fiber too high for mass adoption.
In an May 4 SAE webinar worth a listen by collision repairers, Abraham called magnesium a "very interesting topic" for body engineers, but because of the supply base overseas and the taxes to obtain it, it just wasn't as available to them.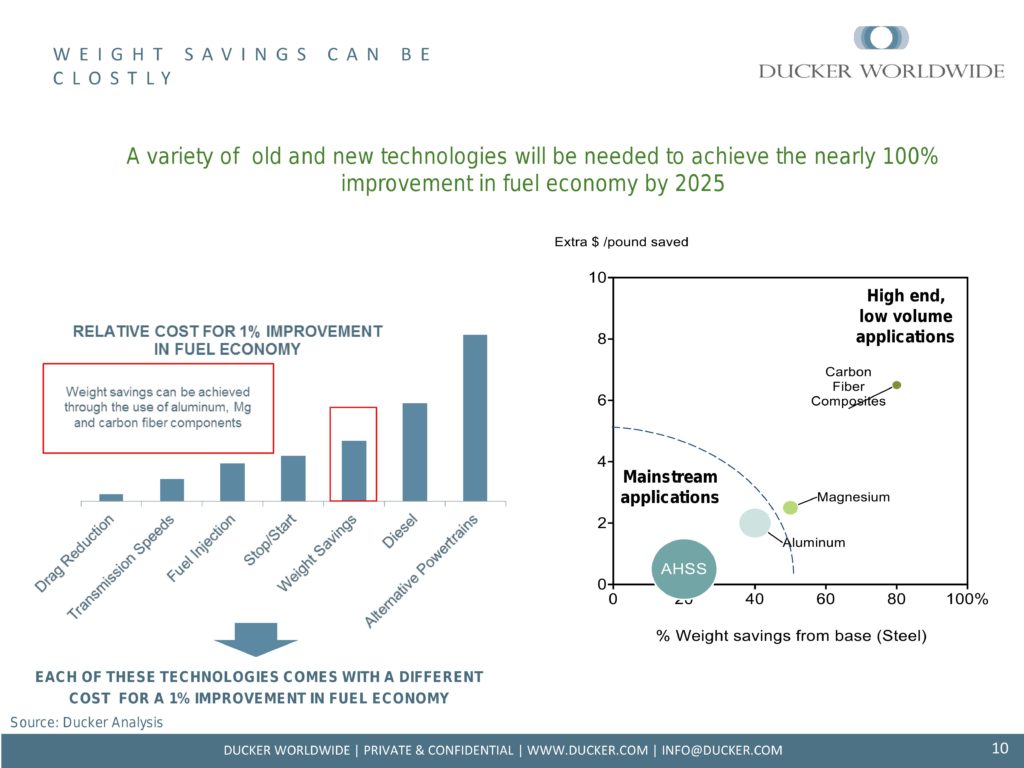 He did note that "magnesium and aluminum tend to work very well together" in terms of corrosion.
"As we see more aluminum penetration … going forward, Ducker's also estimated that the magnesium content will increase as well despite the relatively higher cost as well," Abraham said.
Zaluzec, however, called corrosion — probably in relation to steel — a problem. "That is a big deal," he said.
Still, he said it had a historic home on vehicle, and "it's a material we know how to use."
"Are we thinking about it?" he said in regards to body structures."Yeah, but it's not ready for prime time."
OEMs also seem to be focusing on high-pressure die-casts of the application, Abraham said, and mentioned the inner structure of the 2017 Chrysler Pacifica's liftgate.
The outer portion is aluminum, according to FCA, which called the entire liftgate in a press kit "the first high-volume application of its kind in the industry, and is an exclusive in the Pacifica's competitive set."
Lucintel in October 2015 released a new report projecting magnesium in automotive globally would have a CAGR 10.1 percent growth rate between 2015 and 2020.
"In this market, interior, powertrain, chassis, and exterior are the major application area of magnesium alloys material in a vehicle," the firm wrote. "Interior is the largest segment by application and is expected to remain the same during the forecast period. Lucintel predicts that the demand of magnesium alloys in the exterior parts is likely to experience the highest growth in the forecast period supported by growing application of magnesium alloys in the exterior parts of the vehicle. On the basis of its comprehensive research, Lucintel forecasts that exterior, chassis, and interior segments are expected to show above average growth during the forecast period."
More information:
"Growth Opportunities for Magnesium Alloys in Global Automotive Industry 2015-2020: Trend, Forecast, and Market Analysis, October 2015"
Lucintel, 2015
"Multimaterial Lightweighting"
SAE International, May 4, 2016
Featured image: The magnesium instrument panel/steering hanger beam of the 2016 Honda Pilot (orange) can be seen. (John Huetter/Great Designs in Steel)
Share This: