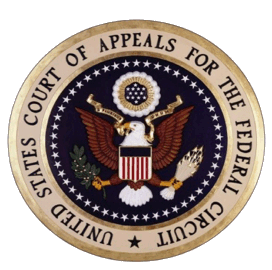 Mississippi and Indiana collision repairers and the Indiana Autobody Association will appeal to the Eleventh Circuit, arguing that a Middle District of Florida judge was wrong in fatally dismissing their two cases against insurers.
That could mean new hope in particular for the Mississippi case, Capitol Body Shop et al v. State Farm et al, in which Judge Gregory Presnell overruled Magistrate Judge Thomas Smith's recommendations to let three steering (tortious interference) claims survive. (Learn more about the claims here.)
Jackson, Miss.-based attorney John Arthur Eaves Jr., who represents the shops in Capitol and the appealing Indiana Autobody Association et al v. State Farm et al, had hailed Smith's February recommendations as enabling "the biggest part of the case" to proceed.
"The steering has always been the big hammer," said Eaves, the attorney for all six previously appealed lawsuits from five states:
The Mississippi and Indiana cases are the first cases to have been fully dismissed with prejudice, while Southern Collision has seen the federal antitrust claims spiked. The Florida plaintiffs have not yet appealed their flagship case A&E et al v. 21st Century et al, the rulings on which have formed the basis for Presnell's other decisions.
Though he didn't go as far as in Capitol, Smith has recommended the single alleged steering example provided in Southern Collision be given a chance to be refined into something that could survive a motion to dismiss:
In the Southern Case the sole Plaintiff alleges that it lost (a customer) after a State Farm representative told (the customer) "he had to go to a repair shop on State Farm's 'preferred provider plan.'" Plaintiff has not alleged which of the three State Farm entities named as a Defendant made this statement. But, it appears that with amendment, Plaintiff could allege that a specific Defendant succeeded in preventing Plaintiff from doing business with an identified customer.
There were signs of malice as well, Smith wrote.
First, Plaintiffs say Defendants always pay the same amount, regardless of who makes the repairs. Plaintiffs allege that this makes steering financially pointless leaving an intent to punish Plaintiffs as the sole reason Defendants steer customers. Second, Plaintiffs allege that unidentified Defendants misrepresent to unidentified consumers that the repairs will take longer at unidentified Plaintiffs' shops, than if the consumers take their vehicles to Defendants' preferred shops. Third, Plaintiffs allege that Defendants tell consumers the Plaintiffs' work cannot be guaranteed, but if the consumer uses one of the Defendants' preferred shops, then the insurer will guarantee the work. These statements are allegedly misleading and inaccurate because Defendants don't make repairs or guarantee any work. Instead, they require their preferred shops to guarantee the work they perform. Plaintiffs claim that the preferred shops regularly do poor or incomplete work, and then don't fulfill their guarantees. Fourth, Plaintiffs complain that Defendants mislead customers into believing Plaintiffs don't guarantee their own work. Fifth, Plaintiffs allege that in a different case pending in the Middle District of Tennessee, a long-term employee of Progressive Hawaii (not a party in these actions), testified that his employer makes derogatory remarks about the quality of work performed by body shops it has targeted for punishment. The employee has also testified that his employer refused to pay legitimate repair costs for work performed by shops that are not in its preferred network, and told consumers they would have to pay more if they did not use a preferred shop. … I find these allegations … sufficient to allege malice if the averments that Defendants actions are dictated by their desire for profits are eliminated.
Featured image: The seal of the U.S. Court of Appeals is shown.
Share This: