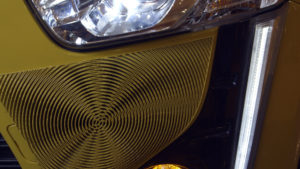 Offering a potential glimpse of the future for collision repairers and modders,
Stratasys announced Monday
it would 3-D-print custom body skins for Daihatsu Copens.
The release described Daihatsu as "one of the first manufacturers to deliver on the 3D printing vision of mass customization of end-use parts." Stratasys called the components "Effect Skins," which can be attached to bumpers and fenders.
Daihatsu has 15 different versions available in 10 different colors. However, Stratasys noted that the OEM's customers could alter the designs, "exponentially increasing the numbers of options and allowing 'one-off' customization for each consumer."
Stratasys uses Fortus printers to produce the skins. The pieces are printed out out of ASA thermoplastic, which Stratasys calls "very durable, UV resistant and aesthetic."
A Stratasys spokesman described the skins in an email as "comparable to the plastics used in bumpers."
"ASA is a close cousin of ABS plastic, and (the) properties … very similar," Joe Hiemenz wrote in an email. "However, ASA won't degrade or fade in the sunlight, like ABS."
If you're a materials expert or just curious, the specs can be found here.
Hiemenz figured that any damaged part would just be reprinted rather than fixed in the aftermarket.
"ASA won't dent, but it could break on impact," he wrote. "You could simply have a new part 3D printed by Daihatsu, and it's likely that would cost less than having a body shop patch it up and paint it."
3-D printing isn't ready to replace traditional mass production any time soon. But it offers a flexibility and simplicity unavailable with a traditional factory.
"With 3D printing you don't have the required large time and money investment of factory tooling, which can be tens or hundreds of thousands of dollars," Hiemenz wrote. "You just download the design file and print on demand. However, if you want to do large production runs of tens-of-thousands or hundreds-of-thousands, 3D printing wouldn't be able to compete with the low price-per-part of the traditional high-volume manufacturing methods. Likewise, the traditional high-volume production methods, like injection molding, cannot compete with 3D printing on price or speed when we are talking about a unique one-of-a-kind design like Daihatsu will offer each customer."
The skins will be tested in 2016, and are intended for sale in early 2017, according to Stratasys.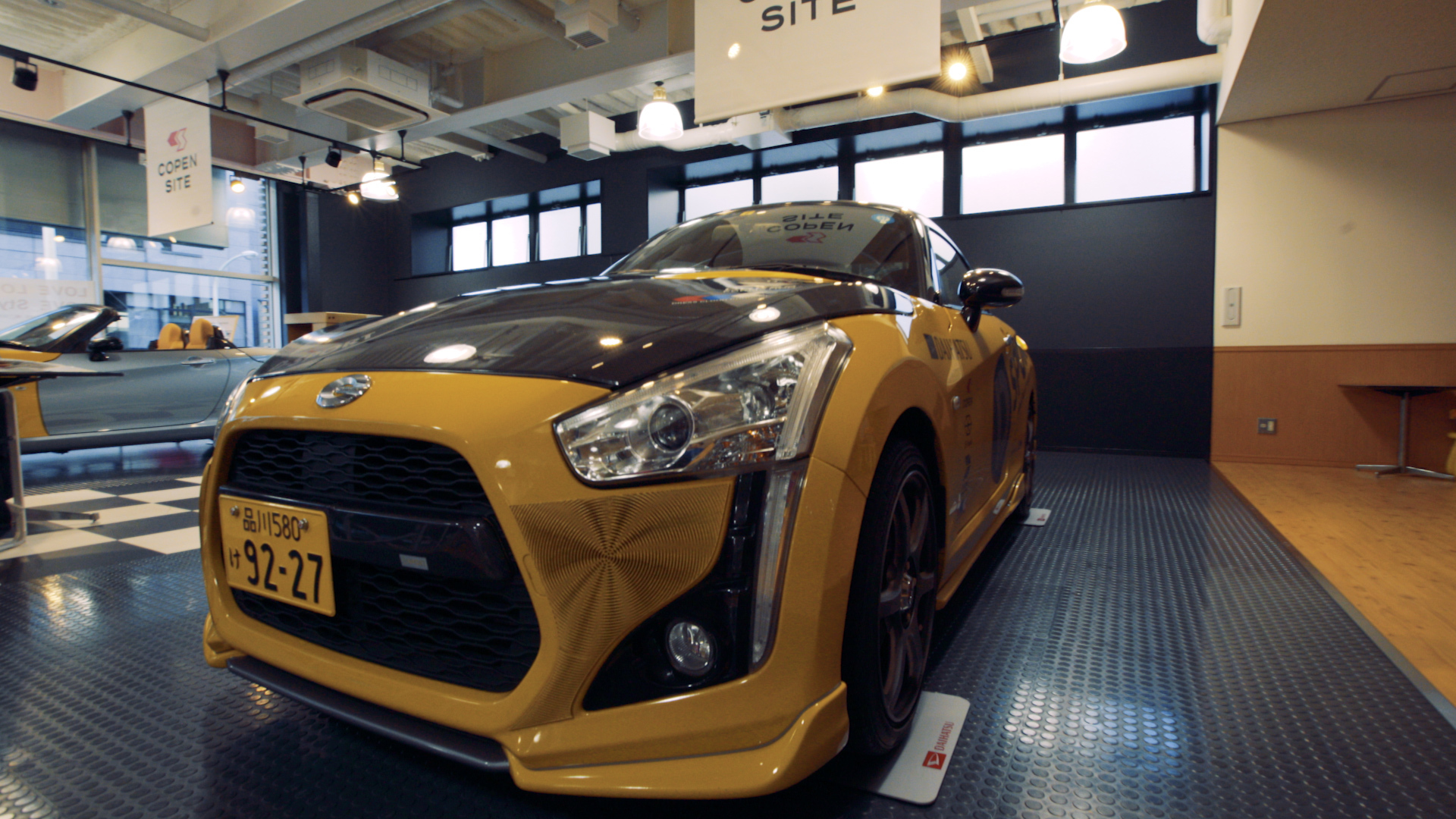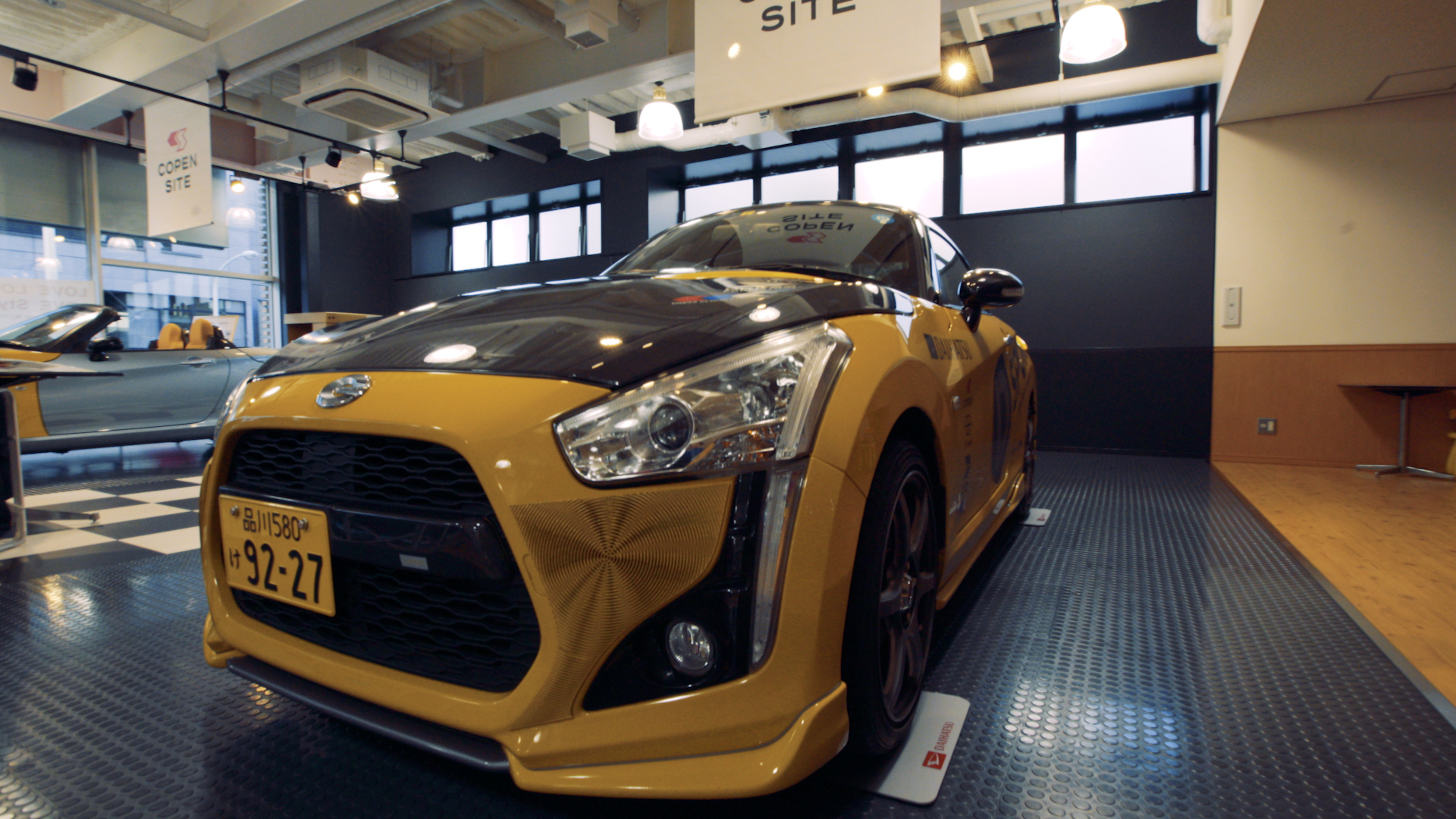 These are simply skins. But it makes you wonder how soon an OEM begins to print something like custom bumper fascias — or, as metals printing progresses, an actual panel. Like most technology, such additive manufacturing will probably drop in price and grow in speed to the point where this could be a reality.
Such scaling could also make it possible for something like Daihatsu's idea to become a fun side business for a body shop or modder with access to a 3-D printer. (Just don't unintentionally obscure something important, such as an ADAS system, when you apply the skins.)
By the way, for another intriguing body shop/modder side business, one can customize a new Daihatsu Copen's panel colors and various other elements of the car the way you'd pick and choose dealership options. (See the showroom image above.) Since Daihatsu doesn't seem to really blend the colors to adjacent panels — the OEM's bold design appears just to involve painting to the break– refinishing elements of a car like that with your own designs might be affordable enough to do for adventurous out-of-pocket customers. (Just check design patents first.)
More information:
"Japanese Automaker, Daihatsu, Collaborates With Local Designers to Offer Car Design Customization Using Stratasys 3D Printing"
Stratasys, June 20, 2016
Offering a potential glimpse of the future for collision repairers and modders, Stratasys announced Monday it would 3-D-print custom body skins for Daihatsu Copens. (Provided by Stratasys)
Share This: