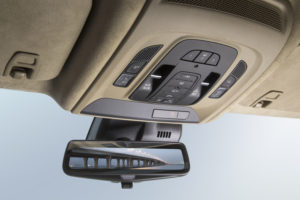 Japan's Road Transport Bureau last month allowed mirrorless cars, and supplier Ichikoh anticipates the U.S. to do the same in 2018, Automotive News reported Sunday.
OEMs have pushed for such a change in the U.S., arguing that camera technology has reached the point where lenses and monitors could do a better job than the blind-spot preserving, aerodynamics-fouling sideview mirrors or limited field of view of an interior rearview mirror.
The NHTSA signed an order in March 2014 mandating rear-view backup cameras come standard along with mirrors by 2018. The Auto Alliance the same day urged them to allow cameras instead of normal side-view and rear-view mirrors.
"Today, the Alliance is petitioning NHTSA to allow automakers to use cameras as an option to the conventional side-view and rearview mirrors," the Alliance said in a statement then. "Today's mirrors provide a robust and simple means to view the surrounding areas of a vehicle. Cameras will open opportunities for additional design flexibility and innovation. This idea has been in development since the 1990s, when the U.S. Department of Energy partnered with automakers to produce an energy-efficient concept car with cameras instead of side-view mirrors."
Last year, the U.N. World Forum for Harmonization of Vehicle Regulations backed the idea of using cameras instead of mirrors, according to Mainichi Japan.
Ichikoh told Automotive News that by 2023, 29 percent of the Japanese market would use video instead of a rear-view mirror and 12 percent would have replaced side-view mirrors with cameras.
It told the newspaper will be the first supplier to have an OEM using such a device in Japan, identifying the automaker only as Japanese and slated to put a device which alternates between a rearview mirror and camera-dependent monitor in a low-volume but midrange vehicle on sale in August.
Cadillac will offer basically the same thing standard on the 2017 Cadillac CT6, the OEM announced in June 2016. (As of September 2017, it's only standard on certain trims, however.)The NHTSA signed off in the concept in February.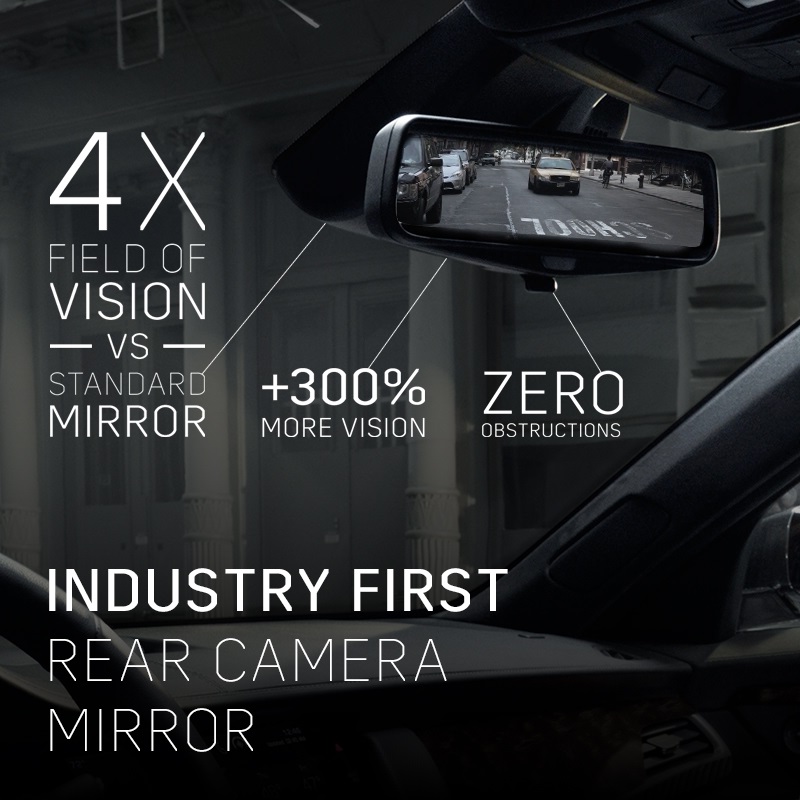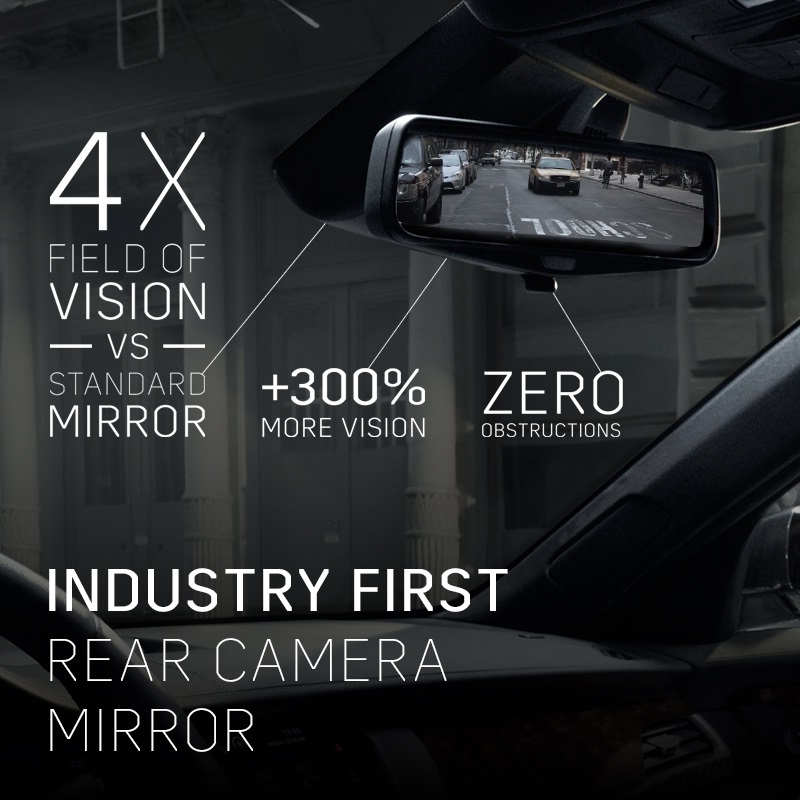 The CT6 monitor boosts field of (rear) view by 300 percent and has a 1,280-pixel-by-240-pixel, 171-pixel-per-inch resolution, according to Cadillac. The camera itself is high-definition, and since it's not bound by the constraints of a traditional mirror, one's view won't be marred by "passengers, headrests and the vehicle's roof and rear pillars," the OEM wrote.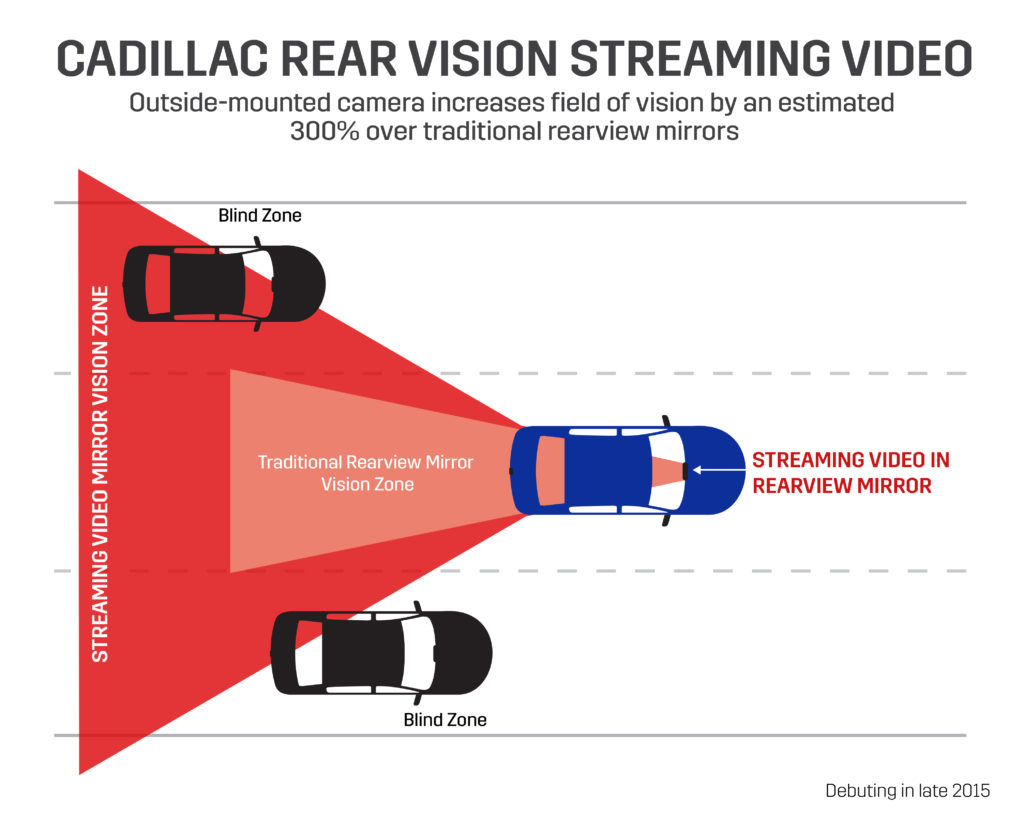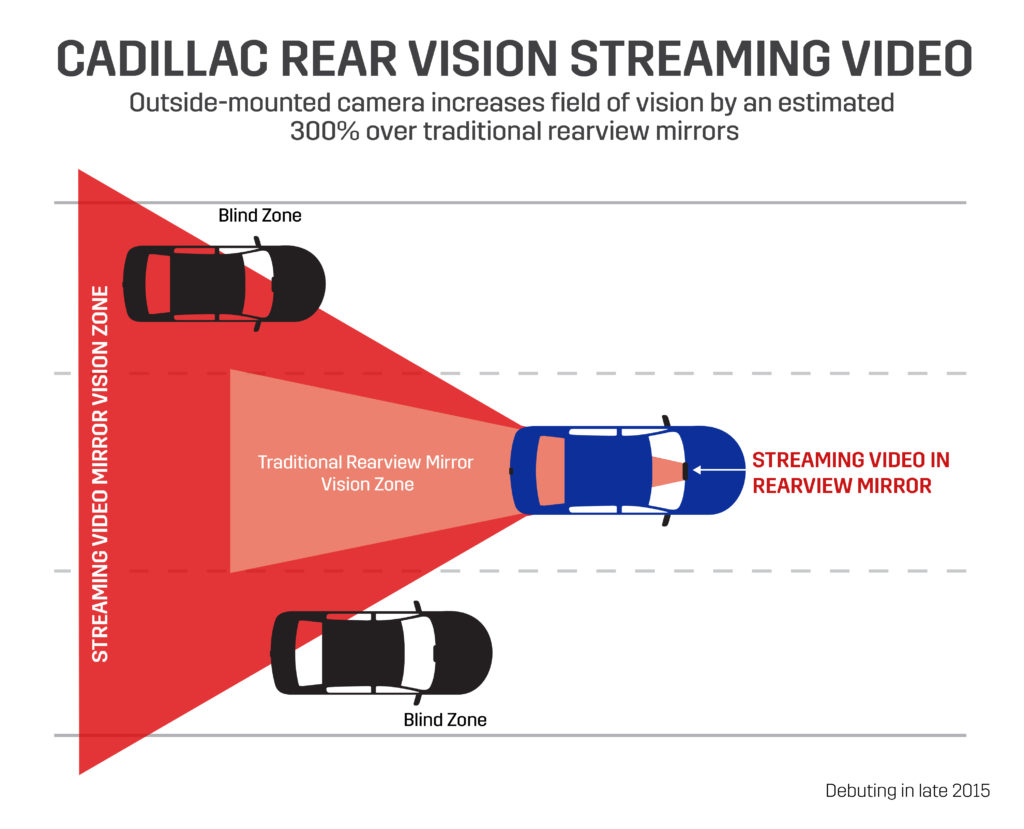 As a collision repairer, mirrorless cars mean two factors that could affect your business — one for the better, one for the worse. Fewer crashes, sideswipes and a smaller side-view to clip in a store parking lot mean less work. (See some interesting data from Mitchell and CCC on mirrors in claims here.)
But the good news: Any mirrors replaced with cameras would make for more expensive and likely OEM components as well as new calibration procedures, which is good for the bottom line.
Also, Automotive News pointed out a few possible perception issues with monitors, some of which seem likely to create a few crashes. Read more here.
There's also the simple "the camera gets dirty" or "it gets affected by weather" concern. But OEMs are thinking about that one as well. (And in fairness, it's not like sideview mirrors don't have the same issues.)
Cadillac said it applied a hydrophobic coating to the CT6 camera, and digital technology also "reduces glare and allows a crisper image in low-light situations." One BMW sideview camera concept used a dirt-repellent and heatable Gorilla Glass Type 2 which the OEM claimed "does not require servicing so as to be able to always provide a reliably high image quality under all traffic conditions, during any weather and in all lighting conditions."
More information:
"Japan moves quickly into mirrorless cars"
Automotive News, July 3, 2016
"Cadillac's 2017 CT6 Features A Rear Camera Mirror, the Industry's First Application of Full-Display Technology"
Cadillac, June 7, 2016
Images:
The 2017 Cadillac CT6 will come standard with a mirror that can switch to a digital display.  (Provided by Cadillac/Copyright General Motors)
A preproduction rendering of how the 2017 Cadillac CT6's digital rearview mirror will work. (Provided by Cadillac/Copyright General Motors)
Share This: