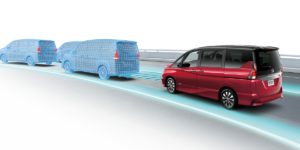 Taking a step towards its full-autonomy-by-2022 goal and delivering on a January promise, Nissan announced Wednesday the Japanese Serena minivan available in August will feature single-lane autonomous driving capabilities.
The ProPILOT system will reach the European Nissan Qashqai next year, and Nissan plans to bring it to the U.S. and China at some point.
The OEM has targeted 2018 for a system able to change lanes by itself and 2020 for autonomous driving on intersections and urban roads, and it repeated those goals Wednesday.
Engadget reported Wednesday the driver must keep their hands on the Serena's wheel, or they'll hear an alarm in 10 seconds. A Nissan video depicts a driver diverting their attention for such brief moments — offering a beverage to a passenger, messing with clothing or checking a map.
The Serena will be able to stay in and follow a lane at above 31 mph and take a curve safely, according to Nissan.
It also can follow a car at a safe distance while maintaining a speed between 19-62 mph and acquire a new target if the car in front leaves the lane or another vehicle merges in front of the van.  If the car in front stops, the Serena can stop itself and linger until the driver reengages the accelerator or hits ProPILOT (which means stop-and-go traffic will remain annoying).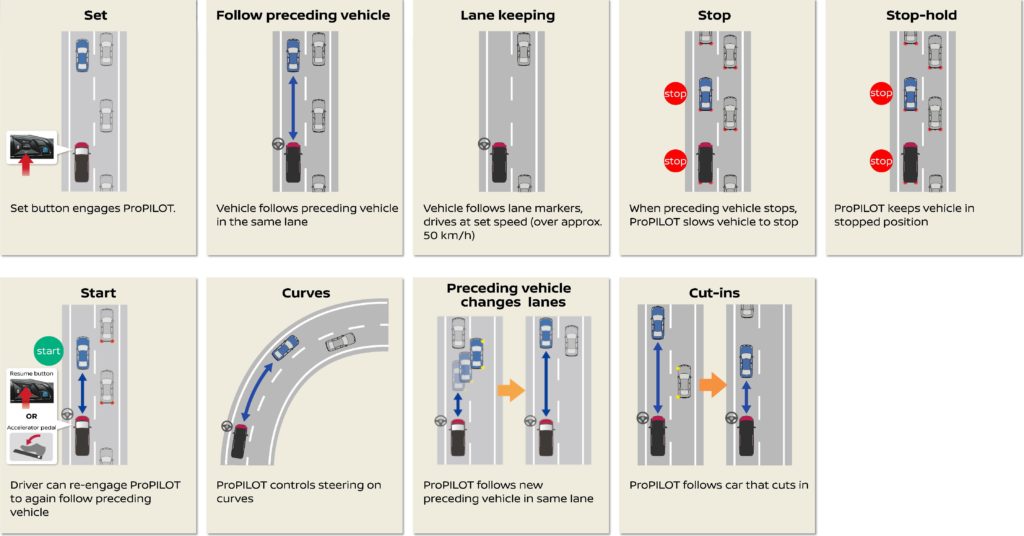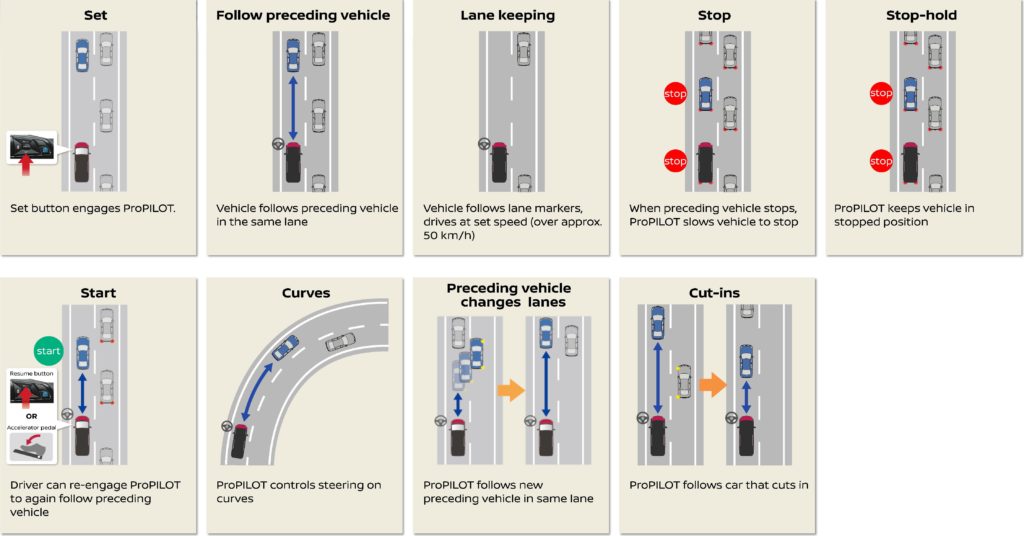 Based on the exchange rate, it seems like you could get a Serena for around $30,000, putting the tech in the hands of what is considered a normal car buyer.
The OEM indicated this trend would continue in the U.S., Japan, Europe and China with more advanced autonomy: "Nissan will advance its leadership in autonomous drive technology by introduction in each market's core models, further improving safety and pioneering a new era for the automobile."
Tesla is offering the Autopilot on the mass-market Model 3, and Honda Sensing yields similar capabilities to Nissan's on the Civic, though that package isn't presented as a cohesive partial-autonomy feature the way Nissan and Tesla's seem to be marketed.
So the tech is coming soon and in an affordable enough package that Japanese and U.S. regulators, body shops and insurers will have to adjust quickly to keep up.
The following renderings demonstrate some of the technology working in tandem for ProPILOT starting in August and how many parts of the vehicle — prime collision repair real estate — are being considered for sensors or cameras keeping tabs on the road.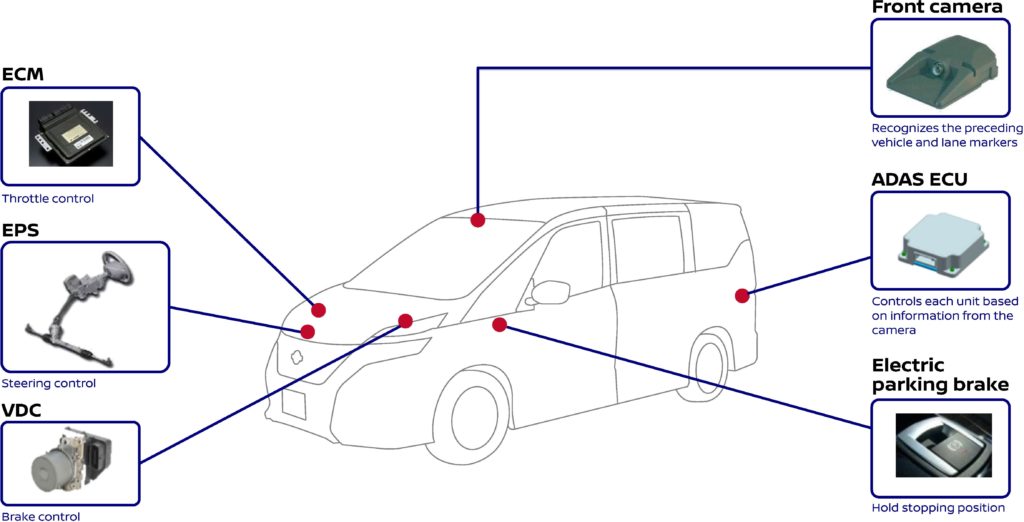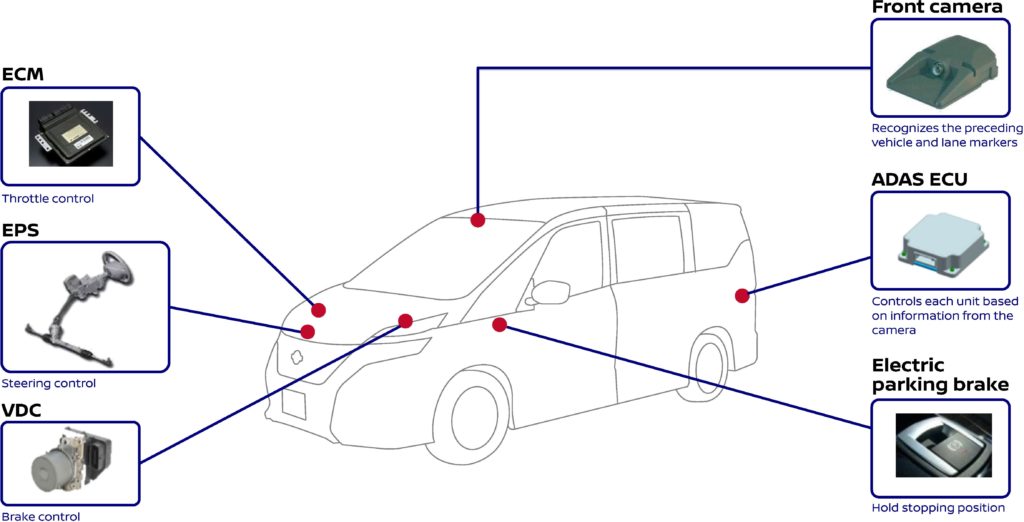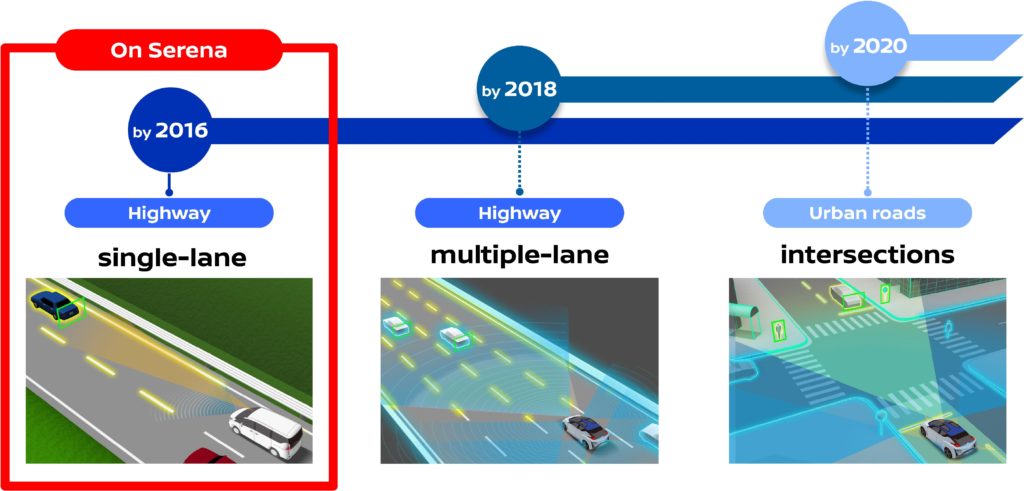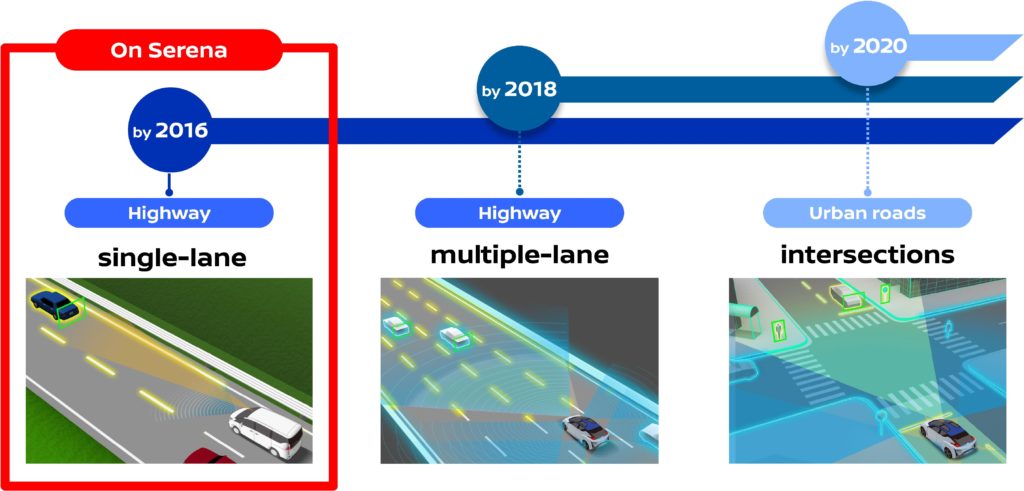 Nissan has already released position statements on how shops should manage some of these areas and ensure proper technology function on the U.S. ADAS precursors to a system like ProPILOT or even more mundane systems. These cautions and restrictions should give some idea of the kind of precision necessary to manage what Nissan's got coming down the pipe in a few years. Here's some of our coverage:
Correction: An earlier version of this article indicated the Honda Accord had Honda Sensing. It has a similar feature set, but lacks "low-speed follow." The article has since been corrected.
More information:
"Nissan's new Serena ProPILOT technology makes autonomous drive first for Japanese automakers"
Nissan, July 13, 2016
"Nissan announces a suite of auto-drive features"
Engadget, July 13, 2016
Featured images: Taking a step towards its full-autonomy-by-2022 goal and delivering on a January promise, Nissan announced Wednesday the Japanese Serena minivan available in August will feature single-lane autonomous driving capabilities. (Provided by Nissan)
Share This: