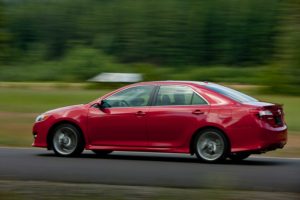 The Database Enhancement Gateway, which allows repairers to make inquiries and suggestions of the Big 3 estimating providers, was augmented last year to offer weekly tips for repairers on the AudaExplore, Mitchell and CCC programs.
If you haven't used the service before to submit questions about estimating collision repair work or just browse responses to other shops' questions, check it out. It's a good way to find IP best practices and help write the most accurate estimates or appraisals possible.
Here's some recent areas spotlighted as tip-worthy by DEG; we round them up regularly for our readers. To receive the tips as soon as DEG releases them, like/follow DEG's Facebook and Twitter feeds; it also posts videos to a YouTube channel once in a while.
Test driving not included
Test-driving a car isn't among the procedures included in any of the estimating services' labor times, with the exception of perhaps wheel alignment times, the DEG wrote.
AudaExplore explained as much to an April inquiry about a 2012 Toyota Camry, referring the user to the AudaExplore Database Reference Manual.
"Test Driving the vehicle is a not include operation," the service wrote. "This is listed in the Labor Exclusions section and listed on these specific operations, Frame Replacement, Engine Assembly R&I, Transmission R&I, Engine/Cradle/Suspension/Steering R&I, Engine and Transmission/ Transaxle Assembly R&I.
"If needed this would be a manual entry."
The DEG also observed that Page 82 of the manual does state, "Remove vehicle from alignment rack and road test."
CCC said the same thing in response to what was likely the same user asking about the same car April 1.
"According to the 'Guide To Estimating: LABOR TIME PREMISE,' 'Road Test Vehicle' is listed as 'Not Included,'" the information provider wrote.
"Please note; there is one exception to this rule, for a Wheel Alignment driving the vehicle (Road Test) is considered one of the procedural step after preforming a Wheel Alignment."
Mitchell agreed later that month in response to a January inquiry about a 2005 Chevrolet Silverado K1500.
"As to 'Road Test' in the Mitchell P-pages, Road testing the vehicle is only included in our Alignment procedures, 'Verify Alignment by Road Test,'" Mitchell wrote. "The operation of 'Diagnostic road test to determine if alignment operations are necessary' is still a Not Included Operation."
Test fitting isn't either
Test-fitting non-OEM parts isn't included at all, according to the DEG, which supported this with examples from each information provider.
"IF A TECHNICIAN DETERMINES THAT A TRIAL FIT IS REQUIRED TO CHECK FOR PROPER AND CORRECT FIT TO VEHICLE, THIS WOULD NOT BE INCLUDED IN R&I/R&R OF A COMPONENT," Mitchell wrote in 2014 in response to a user's question about test fitting for a 2013 Subaru Impreza needing a lot of front-end work and a new left front frame rail.
The answer proved the user right.
"Is the time to pre-assemble and disassemble the entire front end of the vehicle included in the replacement time for these parts?" the user wrote. "I understand that final alignment during final assembly, but (do not) see how this additional assembly and disassembly could be included."
CCC only allows a test fit if you're going to use an adhesive on a panel, it told a user in May.
Otherwise, "Test fitting of a panel in-order to determine alignment/straightening of the adjacent panel(s) and or flange(s) is not included with the Outer Panel labor allowance," it wrote about a 2010 Chevy Malibu.
Asked in 2010 to clarify its P-Pages, AudaExplore unfortunately seemed to repeat the initial confusing statement. However, the DEG called this proof a pre-fit wasn't included, according to the DEG.
"WE HAVE A LOCAL INSURANCE CARRIER THAT CLAIMS AUDATEX INCLUDES THE TIME NECESSARY TO PRE-FIT ALL PANELS/PARTS PRIOR TO PAINT EDGE/TRIM," the user wrote about a 2008 Mercedes GL450. "WE HAVE REVIEWED THE GTE PAGES AND SEE THE STATEMENT 'DOES NOT INCLUDE ANY DUPLICATED EFFORT' IN THE R&I AND R&R DEFINITIONS BUT THIS IS A LITTLE UNCLEAR."
"We have reviewed your inquiry and in the reference manual section 4-3, Replacement & Recycled Operations there is a statement under Included Operations (Front End Cover/Panel),… Reasonable adjustment and alignment [as defined by the manufacturer using conventional fasteners and/or hardware]," AudaExplore wrote. "Our labor includes time for normal adjustment and alignment for fit, one time. If a part needs to be removed multiple times to duplicate these efforts, that is not included in our labor times."
Inner-panel clear coat
The DEG reminded AudaExplore users needing to clear-coat an inner panel to properly set up your estimate to reflect this.
"To make sure you receive clear coat for inner panels in Audatex you must have Two-Stage listed under the vehicle section of the estimate," the DEG wrote.
This designation can be found "just above the vehicle options section," it wrote, and provided examples of what estimates with and without inner-panel clear coat will look like.
Int. Refinish registers "Two-Stage": Inner clear coat is calculated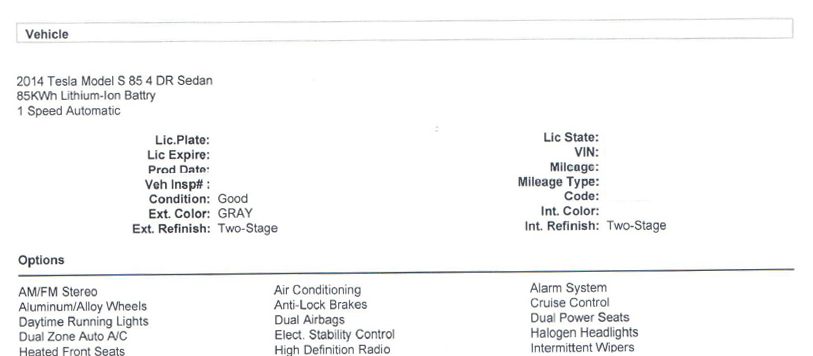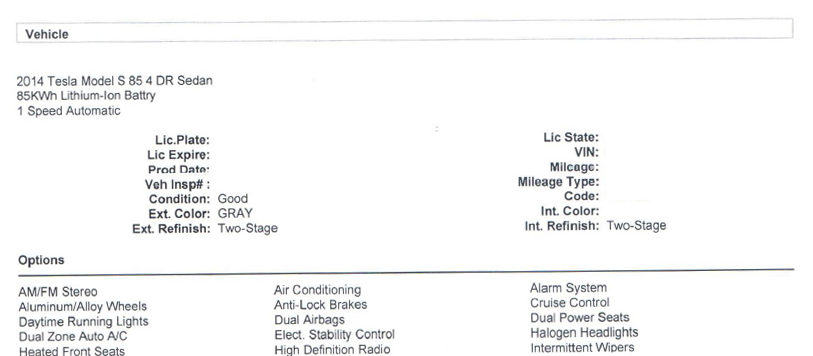 "Two-Stage" absent: No clear coat on inner panels


"This is very important to review with all estimates but most important when the estimate user has the option selected to NOT show the refinish breakdown under the refinish line," the DEG wrote. (Emphasis DEG's.)
Sort of clear coat: 'Transparent' colors in AudaExplore
If a color is so "transparent" that more paint is needed, the collision repairer will need to manually adjust an AudaExplore estimate, according to the DEG. It directed readers to Page 161 of the Database Reference Manual.
"Some colors have been identified by the paint makers as very transparent," AudaExplore wrote. "These colors may require tinting the primer/sealer or additional coats of base materials to achieve a correct match (hiding). If this is necessary to achieve a visual color match (hiding), any application of base color beyond the third base coat may require an adjustment of the refinish labor and material allowance."
Addressing options — or absence of them — in CCC
A user asking about why they couldn't update an estimate to reflect a 2008 Chrysler Sebring bumper without fog lamps formed the basis for another DEG tip: Make sure the appropriate options are selected/deselected in CCC.
"When the Fog lamps are selected in the Vehicle Options tab, the Front bumper cover w/o fog lamps will not display," CCC explained in April. "To see the Front bumper cover w/o fog lamps part, please deselect the Fog Lamp option."
"It's important to have the correct options selected in the vehicle option's tab on your estimating system," the DEG wrote.
Have a question?
Have a question about AudaExplore, Mitchell or CCC? Submit inquiries to the DEG here.
Images:
An unspecified model year of the 2012-14 Toyota Camry drives in this promotional image. (Provided by Toyota)
"To make sure you receive clear coat for inner panels in Audatex you must have Two-Stage listed under the vehicle section of the estimate," the DEG wrote. This designation can be found "just above the vehicle options section," it wrote, and provided examples of what estimates with and without inner-panel clear coat will look like. (Provided by the Database Enhancement Gateway)
Share This: