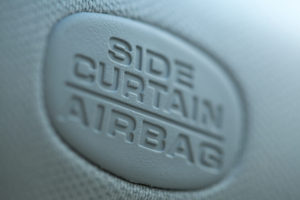 Rising severity trends seen today and in the coming years might be tied to side air bags more than fancy technology and exotic metals, Mitchell analyst Greg Horn suggested this month at NACE.
The average age of appraised vehicles in the second quarter of 2016 was 6.88 years, down from the 7.39 years it sat at in 2014 and 2015. A 7-year-old car coming to a shop between April-June 2016 would date in chronological and calendar year to right about the time the technology really took off in vehicle models.
According to a 2014 NHTSA study, by the 2011 model year, nearly 86 percent of vehicles had curtain and torso airbags, and 45 percent of all curtain airbags had also been keyed as well to deploy in rollovers.
Horn presented similar side airbag data through 2013 at NACE. He also showed another slide estimating that impacts happen about 12 percent of the time on the right (passenger) side, and about 13 percent of the time on the left.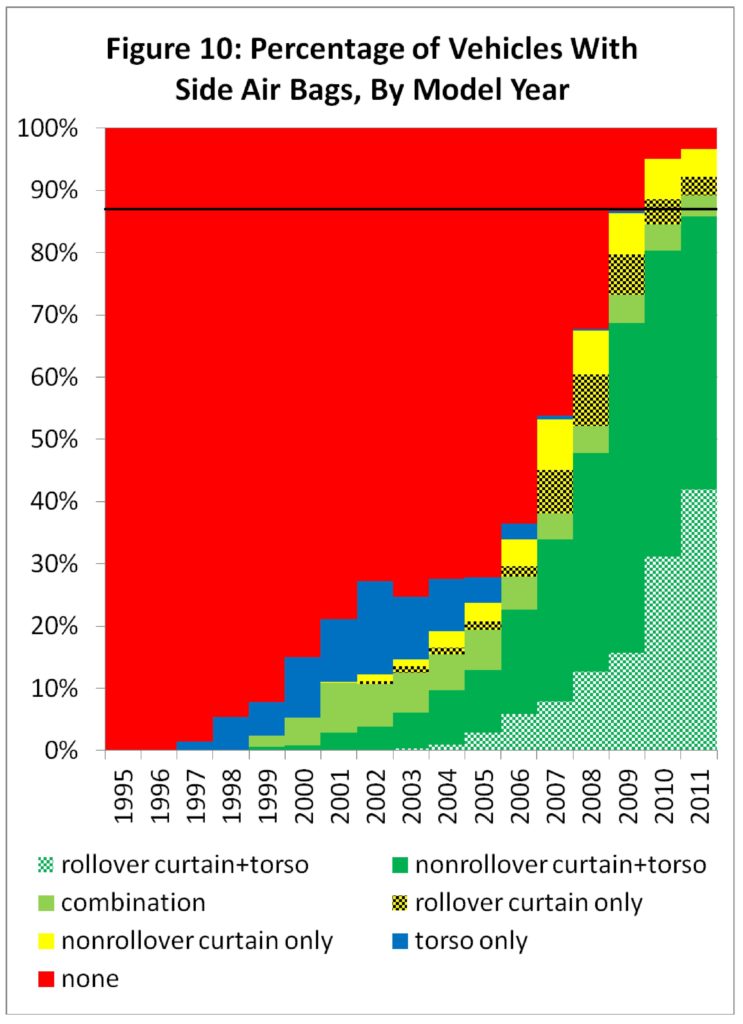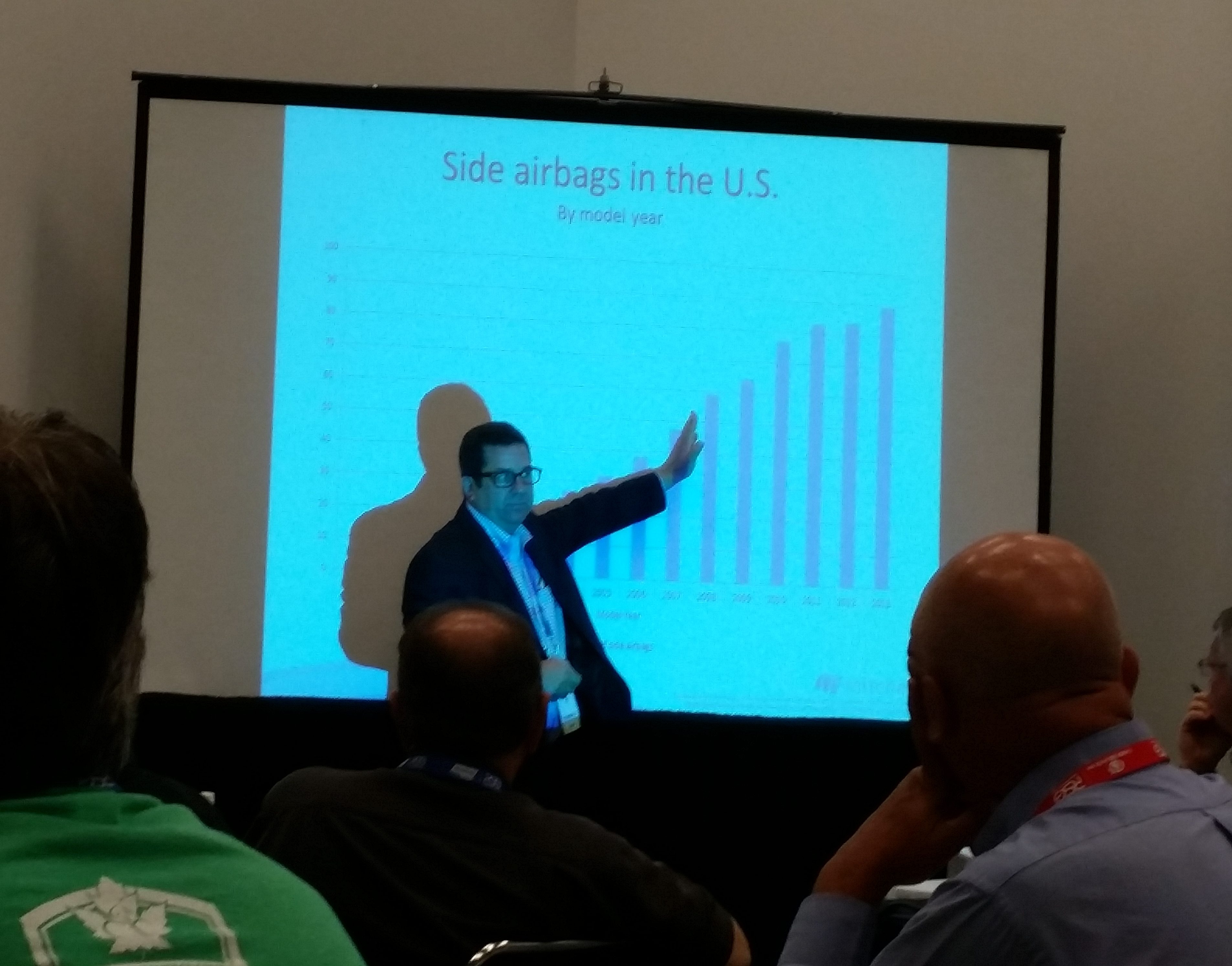 Between the 2014 and 2017 model years, OEMs are supposed to phase in a new rollover standard, and the NHTSA in 2014 figured modifying the curtain airbags would be the likely method to do so.
"Finally, in 2011, NHTSA issued FMVSS No. 226, "Ejection mitigation," with a phase-in scheduled for MY 2014 to 2017," the agency wrote. "The goal is to prevent the ejection of unrestrained occupants and the partial ejection of belted occupants in rollovers and other crashes. NHTSA anticipated that containment of the occupant would be achieved in many vehicles by a deployable ejection mitigation device – e.g., a curtain air bag that is designed to deploy in rollovers, stay inflated for six seconds, and be large enough to cover the window area and strong enough to contain the occupant. In other words, the new standard not only assumes many vehicles will have curtains or similar technology but is also likely influencing parameters such as the size of the curtains, when they deploy, and how long they stay inflated."
A Mitchell customer with an European-heavy vehicle book — where the technology had been around longer — might have already experienced the trend and felt the pinch, Horn said. A side airbag can run $1,500 a pop for the assembly, bag and repair, he estimated.
So take a look at whatever other technology was coming out standard in the 2009 and 2010 model years or what options were so commonly chosen that they might as well have been — that's what else ought to be driving severity. Then apply the math forward and see when some other features will be at critical mass.
More information:
"Updated Estimates of Fatality Reduction by Curtain and Side Air Bags in Side Impacts and Preliminary Analyses of Rollover Curtains"
National Highway Traffic Safety Administration, January 2014
Mitchell second-quarter 2016 Industry Trends Report
Mitchell, Aug. 8, 2016
Images:
A side airbag indicator on a vehicle. (Thomas Brill/iStock)
According to a 2014 NHTSA study, by the 2011 model year, nearly 86 percent of vehicles had curtain and torso airbags, and 45 percent of all curtain airbags had also been keyed as well to deploy in rollovers. (Provided by National Highway Traffic Safety Administration)
Rising severity trends seen today and in the coming years might be tied to side air bags more than fancy technology and exotic metals, Mitchell analyst Greg Horn suggested this month at NACE. (John Huetter/Repairer Driven News)
Share This: