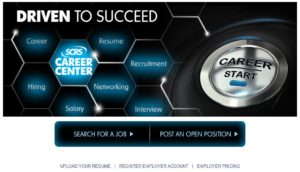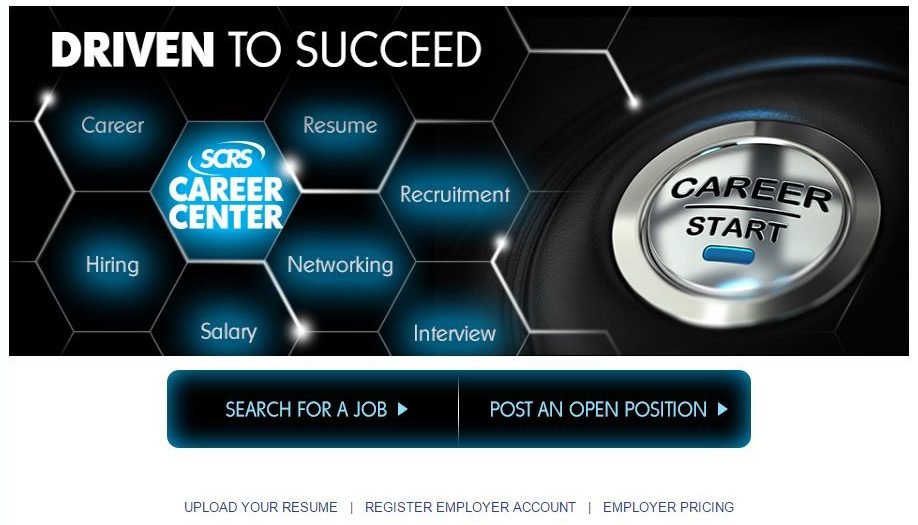 As collision repairers and other automotive industries seek to fill thousands of open positions, the Society of Collision Repair Specialists on Thursday announced the launch of the SCRS Career Center.
The job board — free for job seekers — joins and leverages a network of postings from employers affiliated with the Auto Care Association and Specialty Equipment Market Association (SEMA).
"It is an industry solution, created through industry collaboration," SCRS wrote in a news release Monday. It estimated that the three organizations together "collectively represent the largest audience of qualified automotive industry professionals."
As of late Wednesday evening, 192 jobs from 50 employers around the country had been posted. Employers ranged from independent body shops to O'Reilly Auto Parts to OEM Tier 1 supplier Bosch, and positions could be found for those interested in the blue-collar (fleet mechanic, warehouse material handler) to the white collar (legal adviser, software engineer). There's also multiple stages of a single career — we noticed postings for a lot attendant, experienced detailer, body technician and master technician.
The association also notified educators ahead of the launch, encouraging instructors to help students or graduates write better resumes. The site also offers job seekers paid services like resume assistance/critiques and learning what references really have to say about you.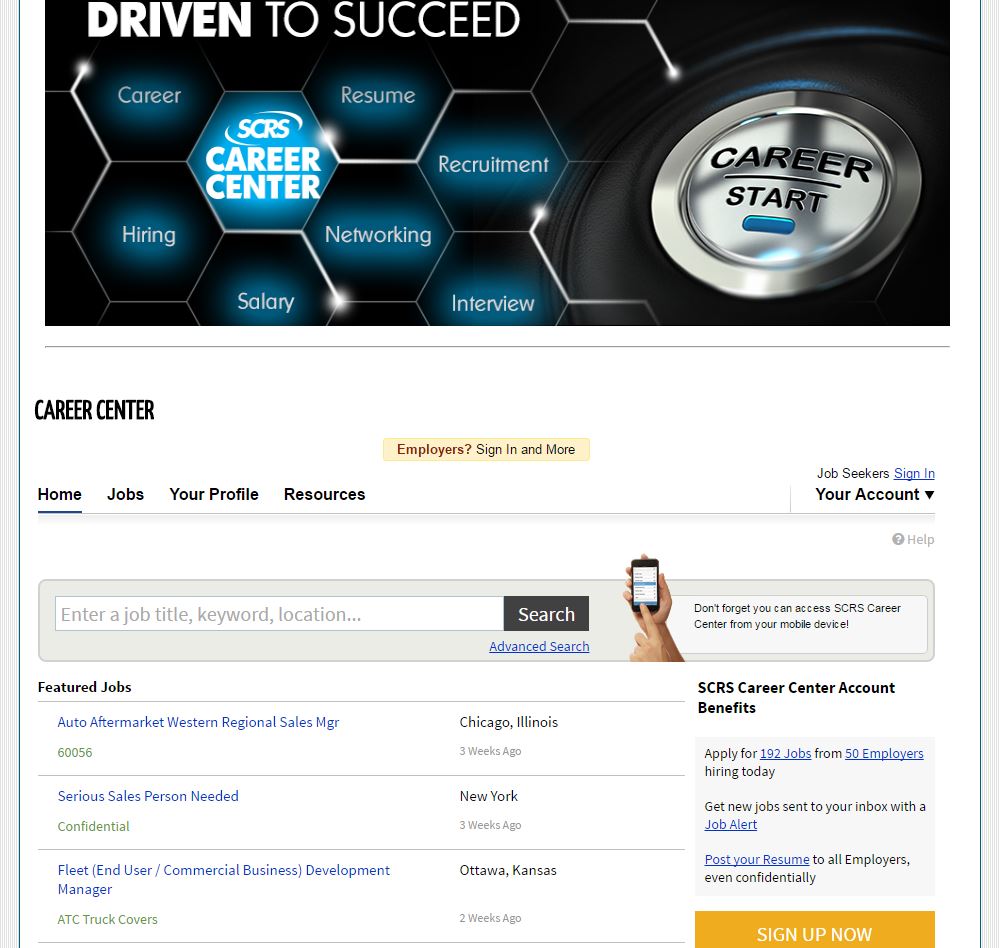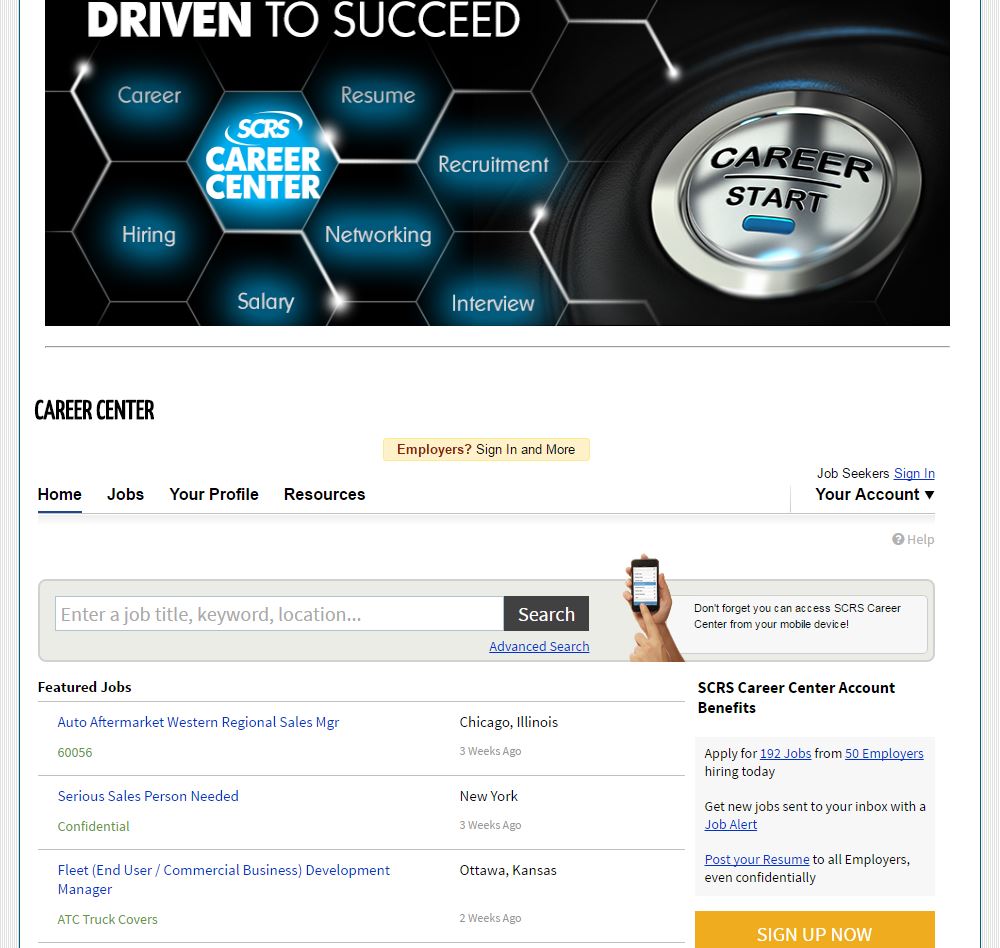 "Helping raise awareness of the solution was a big part of our launch focus," SCRS Vice President and Education Committee Chairman Kye Yeung said in a statement. "Whether it's someone putting their passion into learning the skills at a local vocational school, a high-level competitor competing at the SkillsUSA National Championship, or someone with tenured experience at a shop looking to move or grow into a new position, we want them to know there are plenty of options for them and that there is an industry-specific job board that can help them land the job of their dreams."
As noted above, job seekers can browse the site, upload a resume and apply for a position at no charge. Employers posting a single job for a month pay $220-$300, depending on whether one is an SCRS member, and enhancements like a "Featured Job" designation are also available for a fee. The site also free tips for crafting a job ad and what qualities to pursue in an employee, useful advice for independent businesses less familiar with such boards.
"For an industry largely comprised of independently owned businesses, many can relate to the sentiment that 'bigger isn't always better,'" SCRS Chairman Andy Dingman said in a statement. "Unlike more generalized commercial job boards, our site was developed by SCRS in partnership with other leading automotive trade associations, and was developed solely with industry employers in mind."
The Bureau of Labor Statistics estimated that 169,100 positions existed in the auto body and glass repair industries in 2014. But the industry is graying, and like other trade positions is short the number of people it needs to replace them and to fill future growth.
"Employment of automotive body and glass repairers is projected to grow 9 percent from 2014 to 2024, faster than the average for all occupations," the BLS wrote in its Occupational Outlook Handbook. "Job opportunities should be very good for jobseekers with industry certification and formal training in automotive body and glass repair."
Actually, the outlook is probably better than the BLS projects given that an unfilled position is expected to cost a body shop tens of thousands in sales every month. ABRA, for example, is willing to pay aspiring auto body industry entrants while they attend a month-and-a-half boot camp of sorts — no formal training necessary. Graduates emerge C Technicians.
"The shortage of emerging technical staff entering collision repair businesses is one of the greatest challenges facing our industry," Dingman said in a statement. "It's important to SCRS to encourage new entrants in this industry and to help make them aware of the expansive career opportunities that exist for them in our field. Most importantly, it's a priority for us to connect them with our members' businesses. We want to do everything possible to make sure that hard-working young technicians find their way to a rewarding career in the industry."
SCRS also stressed other features and benefits of using the site; find out more in its news release here or explore the job board yourself at www.scrs.com/jobs.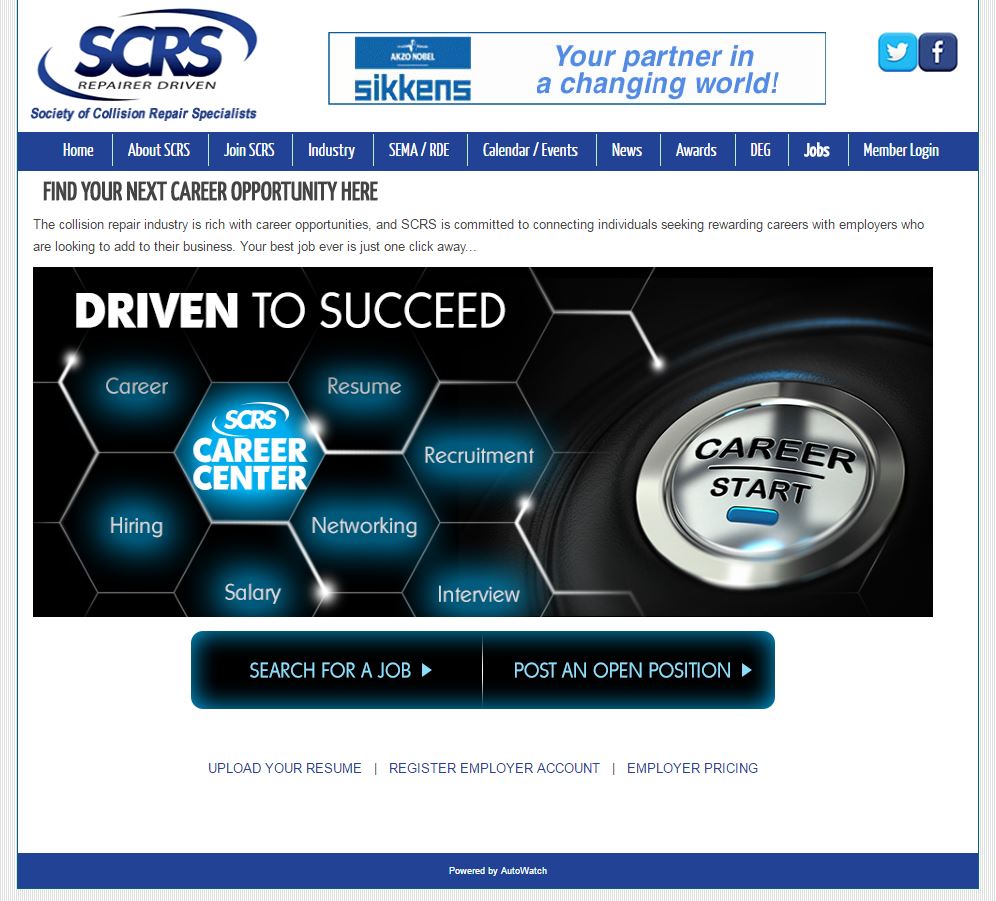 More information:
"SCRS Launches Industry Career Center"
Society of Collision Repair Specialists, Sept. 1, 2016
SCRS (also SEMA and Auto Care Association), Sept. 1, 2016
Automotive body and glass repairer forecast
Bureau of Labor Statistics Occupational Outlook Handbook, 2014-15
Featured images: Screenshots from the Society of Collision Repair Specialists Career Center, which is part of a jobs network that includes the Auto Care Association and SEMA. (Screenshot from www.scrs.com/jobs)
Share This: