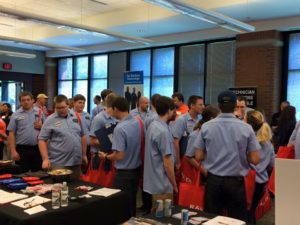 There's less than a week to go on the Collision Repair Education Foundation's 2016 survey, and any body shops which haven't yet taken it should participate before the Oct. 3 deadline.
With the industry still heavily driven by independent collision repairers, it can be difficult to obtain data on how the field is evolving — making it harder for body shop owners and their employees to make informed decisions about their careers. So CREF's findings are certainly helpful.
Shops concerned about a lack of qualified technicians also might benefit from the chance to share feedback with CREF, collision repair students and vocational programs about what skills the schools should emphasize.
For example, when CREF added "basic business skills" to the list of potential employer desires for the 2013 survey, 65 percent of shops indicated it was an expectation of rookie techs — a major indication schools and graduating students had better be familiar with the concept.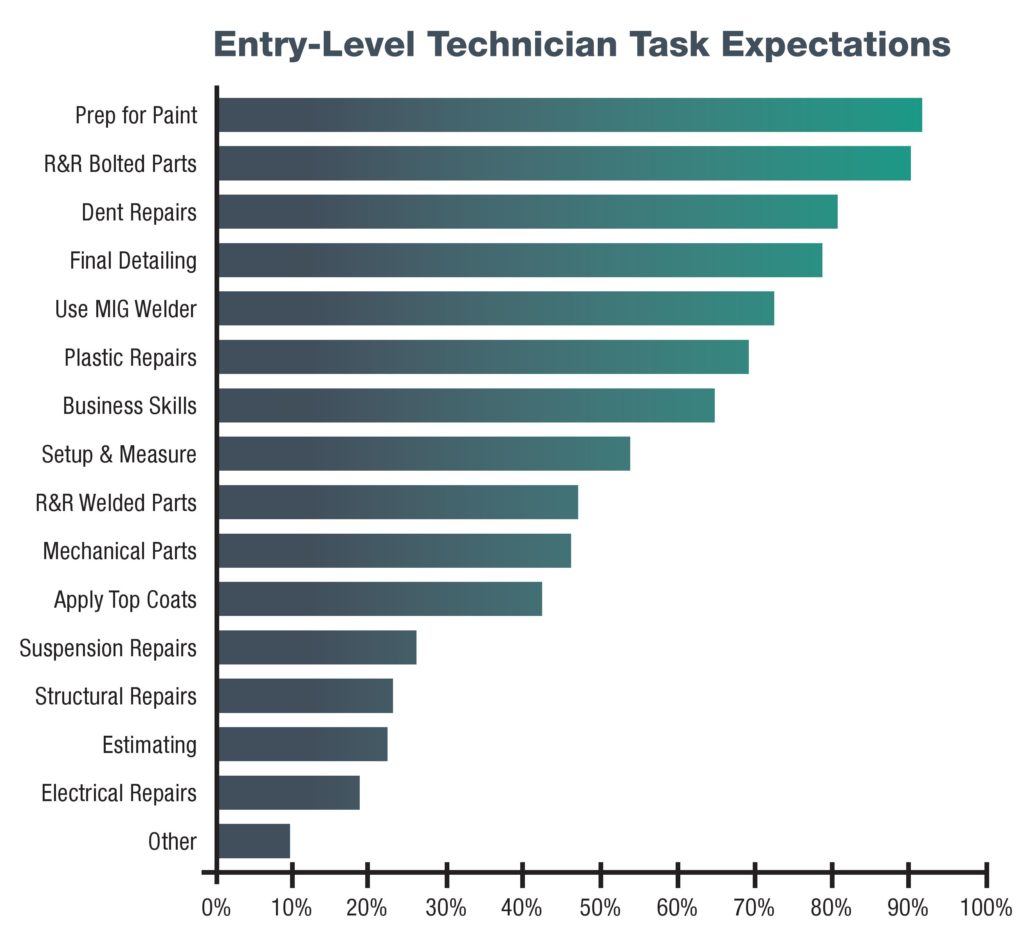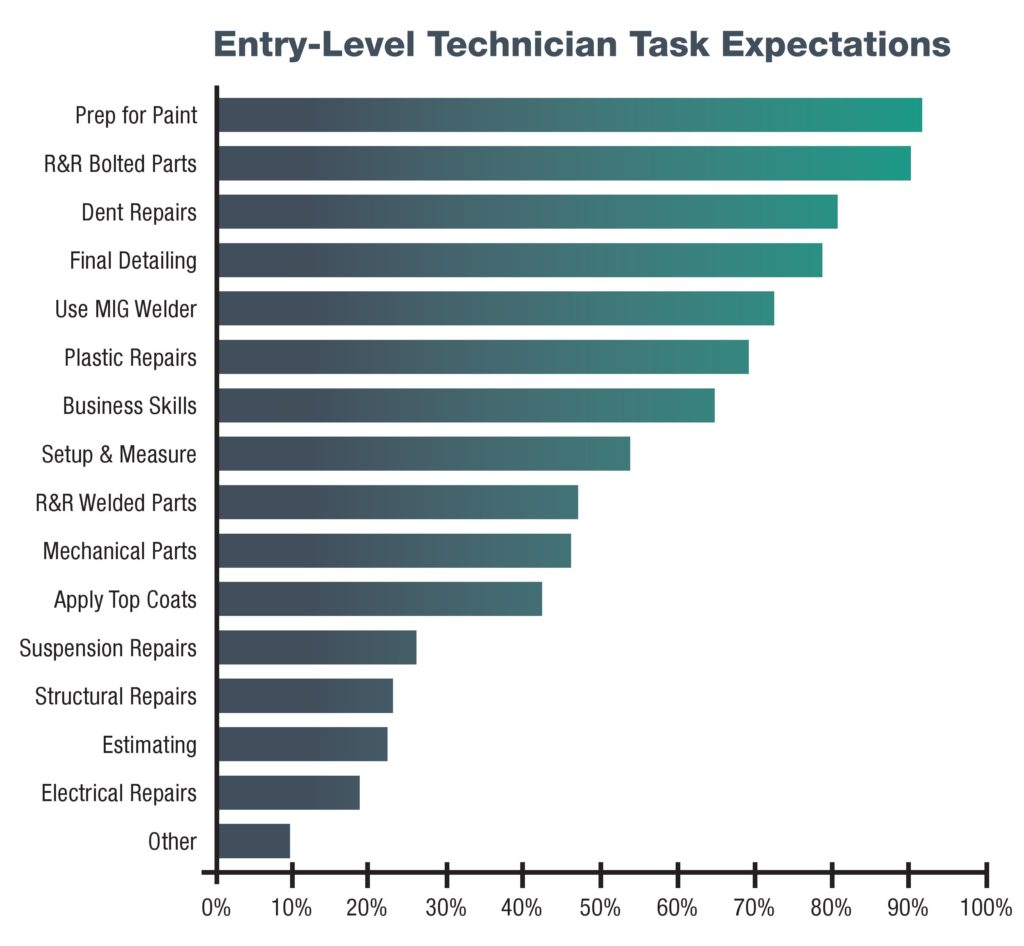 A single representative (owners or managers) from each shop can take the survey online until Oct. 3 here.
"Your feedback will help us continue to provide this valuable service for the industry and for the schools which train the next generation of entry-level technicians for the industry," CREF wrote.
Besides the fuzzy feeling of doing a good deed and the self-interest of getting data and sending a message to educators, respondents also have a crack at one of three American Express gift cards, ranging from $100-$300.
Details: Email info@ed-foundation.org
---
Get hiring, workforce tips at Repairer Driven Education
Collision repair professionals seeking advice for how to sustain or grow their workforce should check out "Developing New Talent in a Shrinking Workforce While Reducing Labor Cost" with Charlie Whitaker of Valspar, "The Millennial Takeover: Your 5 Year Survival Guide" with Mark Claypool of Optima Automotive and "2020: The Future of Staffing – How to find, train & pay qualified people"  with Mike Lanza of Sherwin Williams. The three sessions are part of the Society of Collision Repair Specialists' Repairer Driven Education Series from Nov. 1-4 during SEMA. Register here.

---
Here's some highlights from the 2013 and 2007 studies and recent federal data about the industry to get you in the survey mood.
The 2013 online CREF survey was open to everyone, like the current edition, and had 500 respondents. The 2007 survey used a more formal shop surveying process involving 4,001 randomly contacted shops, 317 of which responded.
The feds use a formal statistical process for their answers and estimates and have their own definitions of who's a shop and who's an employee. (For example, the Bureau of Labor Statistics counts glass workers and painters differently than what it classifies as "auto body repairers.")
Average income for production techs/auto body repairers
CREF 2013: $51,997; 19 percent made at least $70,000.
BLS 2015: $44,590. Maryland was the highest-paying state at an average of $61,760, Arkansas the lowest at $35,200. Other fun fact: Southwest Wyoming pays the best of the non-metropolitan areas, $56,890, followed by West Central North Dakota, at $55,220.
Employment
CREF 2013: 55.9 percent have more than six techs — up from 32.6 percent!
Census 2013: Average shop has 6.33 employees, 44.45 percent have five or more employees.
Average tech/body repairer demographics
CREF 2013: Average tech age "has leveled off at just under 39 years old"; 2 percent are women.
BLS 2015: Median age 41 years old; 0.6 percent women
Training
CREF 2013: 74 percent had I-CAR training in past two years; 6 percent had OEM training. (I-CAR stats paint a different picture about the industry as a whole, though.)
Hiring entry-level techs
CREF 2013: 26.7 recruited from tech schools; 18.5 percent use Web ads; 17.8 use newspaper ads — and 11 percent don't hire entry-level staff.
Trade schools
CREF 2013: 63.9 could name a trade school in the area; 51 percent called the school very good or excellent. Also, 28.8 percent had an employee on a school advisory committee — "significantly higher" than 2007, according to the CREF study.
Benefits
CREF 2013: Way back in 1995, 19 percent of body shops offered zero benefits. Now it's down to 7.5 percent. Also. there appears to be a lot more life insurance and retirement offered, which probably helps explain…
Loyalty
CREF 2013: Only 6.6 percent left the industry, down from 11 percent in 2007. Fifty percent of technicians have stayed with their company for more than 5 years, up from 39 percent back in 1995.
More information:
2016 Collision repair industry snapshot survey launched
Collision Repair Education Foundation, Aug. 18, 2016
2013 collision industry survey snapshot
2007 full collision repair survey
Automotive Body and Glass Repairers career overview
Bureau of Labor Statistics, 2015
Automotive Body and Related Repairers detailed employment statistics
Bureau of Labor Statistics, May 2015
Images:
Students attend a Collision Repair Education Foundation job fair in Saint Louis, Mo. (Provided by Collision Repair Education Foundation)
Skills wanted in entry-level technicians, according to respondents in the Collision Repair Education Foundation's 2013 survey. (Provided by CREF)
Share This: