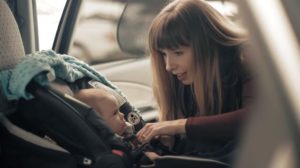 FCA's Mopar brand announced Tuesday a "multi-faceted awareness campaign" to encourage customers to use new OEM parts over recycled, refurbished, or aftermarket versions.
The "Right to Request" campaign's headliner is a new online ad stressing a customer's "Right to Request" new OEM parts. FCA posted it on the Mopar YouTube page and on the customer-facing Mopar Collision page.
Mopar will also distribute a parts guidebook at body shops and FCA dealerships, "showcasing the superior fit, finish, performance, safety and warranty coverage" of OEM parts.
More videos and materials are planned, according to FCA.
"Consumers have the freedom to choose, and that includes the freedom to insist on O.E. Mopar collision parts to protect their investment in their vehicles," Mopar parts sales and field operations Vice President Ross McGinnis said in a statement. "Owners have the right to ask for O.E. parts created by the same engineers who designed and built their vehicles in order to protect their vehicles and the people riding in them."
The video posted Tuesday includes a variety of images, including folks enjoying a beach day and pictures of children in vehicle back seats whose fun could be ruined by inadequate parts. As of 11:44 a.m., it'd been viewed 154 times. (Some of those were us.)
"We have the right to be safe, no matter where the road of life takes us," a narrator states. "And we have the right to request original equipment parts that are of the highest quality to help navigate that road safely."
"Now, this is important. If you've been in an accident and your vehicle needs repair, please remember to request original equipment manufacturer parts. The same parts that came with your vehicle. If you don't ask for them, there's no telling what you'll get. Or what could happen as a result.
"We all have the right to choose. We all have the right to protect our investment (shown with footage of a mom strapping a baby into a car seat). And we all have the right to parts that perform the way they're supposed to.
"After all, we all have the right — to feel right."
It closes by encouraging drivers in a collision to "See the experts at your FCA certified collision center," a nod to the OEM's Assured Performance chain.
FCA on Tuesday explained in a news release that "repair shops can be pressed to install generic, lower-quality aftermarket parts instead of O.E. factory products."
And so, it — like General Motors, Hyundai, Nissan and Honda and — has now begun to go right to the customer.
"The case for insisting on O.E. parts is even more critical considering the complex technology and safety systems integrated into the manufacture of today's modern vehicles," FCA wrote Tuesday. "In areas such as corrosion resistance, material strength, appearance and even packaging, O.E. Mopar collision parts provide factory performance and reliability that unknown aftermarket parts often lack."
Parts sales might drive some of these campaigns, but the OEMs care more about their brand, one expert has argued — it's billions of dollars at stake, not millions. Customers who experience issues following a repair are likely to ditch their car and switch to an OEM competitor. Every point of OEM market share is $5 billion dollars.
The direct marketing to FCA owners is a good thing, quite frankly, given some collision repairers view the insurer, not the actual vehicle owner, as their customer, and customers seem to us a little disconnected from the collision repair process — not reading their policies and performing less research and self-advocacy than would occur with a medical issue and health insurance.
Note that FCA only says customers have the "Right to Request" OEM parts, not the right to actually have them. It acknowledges that vehicle owners might have traded their ability to request OEM parts
Still, as FCA notes, customers only have the right to "request" parts. They won't necessarily get them without paying out-of-pocket if they've signed a policy allowing insurers to use recycled, aftermarket or refurbished parts in exchange for possible premium savings.
Mopar acknowledges this on its customer-facing collision page, warning drivers to read their policy, consider riders to obtain only OEM parts, and be aware of what anything outside of Mopar components will mean if one's leasing a vehicle.
"Some insurance companies have specific additional premiums to add the right to repair with all OEM parts," Mopar writes on its collision page. "Check with your insurer about how much this will add to your premiums." (It should be only $19-$24, based on the insurance industry's data.)
But insurers don't want to lose a customer, either, and so policyholders might have some leverage — perhaps more than the body shop, even.
Besides, a brand like Mopar teaching customers just to think about auto body parts on their car is important. In some states, there is no requirement the customer be told if non-OEM parts were used unless they ask. Direct repair program shops might be contractually obligated to use no more than a certain threshold of new OEM parts to save their partner insurers money. In return, insurers recommend customers without a body shop preference there.
Citing 2015 BodyShop Business research, Mopar reported OEM parts fit 93 percent of the time, certified aftermarket parts fit 54 percent of the time, and uncertified parts fit only 25 percent of the time. Six percent of OEM parts were sent back to the supplier, compared to 29 percent of certified aftermarket parts and 39 percent of uncertified parts, according to BodyShop Business/Mopar.
More information:
Mopar customer-facing collision site
Mopar
"Know Your Rights: Mopar Introduces Awareness Campaign on 'Right to Request' O.E. Collision Parts"
FCA, Oct. 18, 2016
Mopar YouTube channel, Oct. 18, 2016
BodyShop Business 2015 Industry Profile
BodyShop Business, May 2015
Featured image: A new "Right to Request" video from Mopar encourages customers to ask for OEM parts. (Screenshot from Mopar video on www.youtube.com)
Share This: